« What The Hell, Give Kevin Williamson One More Chance [CBD]
|
Main
|
A Blow for the Barrel and a Blow for the Ring: Trump Announces Steve Bannon as Senior Counsilor to the President, Reince Priebus for Chief of Staff »
November 13, 2016
Food Thread: Cookie! Cookie! Cookie! [CBD]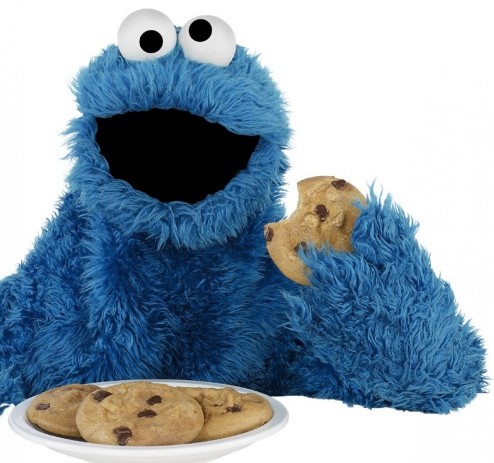 Esteemed commenter "Bluebell" has dutifully reminded me that I am senile, and couldn't possibly remember my commitment to devote a Food ThreadTM to the art and science of the cookie. She is correct. I have no recollection of this, so I will have to trust that she isn't manipulating me in service of some nefarious scheme.
Cookies are actually pretty damned simple, since unlike breads, they don't rise outside of the oven. Well, I am reasonably sure of that, but I am also confident that one of you maniacs will gleefully point me toward a cookie recipe that requires rising.
But simple they are...flour, sugar, fat (butter usually), maybe an egg or two, and then flavoring. And it's those flavorings that make them fun and idiosyncratic.
So let's start with three recipes from Bluebell. I have linked the first two as PDFs in case anyone wants to download and print them.
Making Neapolitan Cookies is a multi-step process, but sounds like a lot of fun, and there is some room for improvisation. And, while the recipe is from Southern Living, Bluebell has annotated it for us, which is always a huge help, and something that all of us should do with our own recipes. Plus, she even had them reviewed!
I sent these to my brother when he was in college and got a marriage proposal from his roommate
This recipe is a bit strange, at least to me. But I have a clear bias...the Chocolate Chip Cookie is perfection. The Platonic Ideal of the cookie. So I approach any modification very carefully and with significant suspicion that there is a Bolshevik plot in the works.
Shortbread Chocolate Chip Cookies. Hmmm....I will reserve judgement until I try one.
The third variety from Chez Bluebell is a bit more complicated, but as a holiday cookie they sound hard to top.
For sheer beauty and taste and wow, these can't be beat:

They have a lot of steps, but they are delicious and beautiful and so, so worth it. They look exactly as pictured. The only thing that you must be careful about is using the right almond paste. I use this one You only need half a pound for this recipe, so if I'm not making a double batch, I wrap and freeze the rest.
My two favorite cookies are the previously mentioned Chocolate Chip Cookie and the marvelous and under-appreciated Oatmeal Raisin Cookie. But I have tried many recipes for these two, and have discovered that the best recipes are printed on the Nestlé Chocolate Chip bag and the tub of Quaker Oats!
So....who has a secret family recipe that will knock nestles' recipe of its perch?

******
I have posted this recipe before, and it isn't really a cookie, but they taste so good that I will stretch the definition somewhat.
LEMON BARS

(From Ina Garten and The Food Network)
For the crust:
• 1/2 pound unsalted butter, at room temperature
• 1/2 cup granulated sugar
• 2 cups flour
• 1/8 teaspoon kosher salt
For the filling:
• 6 extra-large eggs at room temperature
• 3 cups granulated sugar
• 2 tablespoons grated lemon zest (4 to 6 lemons)
• 1 cup freshly squeezed lemon juice
• 1 cup flour
• Confectioners' sugar, for dusting
Preheat the oven to 350 degrees F.
For the crust, cream the butter and sugar until light in the bowl of an electric mixer fitted with the paddle attachment. Combine the flour and salt and, with the mixer on low, add to the butter until just mixed. Dump the dough onto a well-floured board and gather into a ball. Flatten the dough with floured hands and press it into a 9 by 13 by 2-inch baking sheet, building up a 1/2-inch edge on all sides. Chill.
Bake the crust for 15 to 20 minutes, until very lightly browned. Let cool on a wire rack. Leave the oven on.
For the filling, whisk together the eggs, sugar, lemon zest, lemon juice, and flour. Pour over the crust and bake for 30 to 35 minutes, until the filling is set. Let cool to room temperature.
Cut into triangles and dust with confectioners' sugar.

posted by Open Blogger at
04:00 PM
|
Access Comments