« Installment #26,915 of "Don't Hold Your Breath Waiting For The Pallies To Change" [CBD]
|
Main
|
Overnight Open Thread (5 Nov 2016) »
November 05, 2016
Trump Rushed Off Stage Durning Rally in Reno. Unconfirmed Speculation About an Assasination Attempt [Weirddave]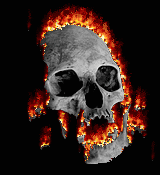 CNN has not much more. Trump was rushed off the stage by Secret Service agents. Secret Service agents and SWAT team officers detained a man in the crowd and hustled him off. UNCONFIRMED reports from people in the crowd are that the man had a gun. Since security is usually tight at these events, that seems unlikely, but here I'm just speculating.
Trump later returned to the stage and resumed his speech after thanking the Secret Service, an event that makes the assassination scenario seem less likely.
No further details are available at this time. As always, remember to discount everything you hear in the first 24 hours after an event like this, this post included.
ETA: Video below the cut

posted by Open Blogger at
09:37 PM
|
Access Comments