« Open Thread
|
Main
|
Overnight Open Thread (28 Oct 2016) »
October 28, 2016
World Series Game 3 [BCochran]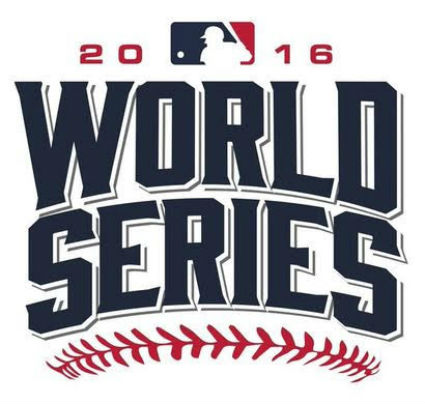 So Game 2 went, more or less, how I expected.
Bauer exited early and Arrieta was pretty much dominant.
Bauer wasn't terrible, he only gave up two runs, but he didn't make it out of the 4th inning. So why was he pulled? It took him 87 pitches to get through the 3 2/3 innings. He just looked like he was working really hard to get through each pitch. I don't know if he had an off night or if his finger was bothering him or.....
Arrieta was on. A no-hitter through 5 1/3. You know, my hatred of Joe Buck really knows no bounds. And I'm going to include Fox in this bout of hatred. They talked about Arrieta's no hitter. At length. Repeatedly. Graphics up on the screen. And Smoltz? You know better, man. What the hell? Anyway, Arrieta got touched up a little in the 6th and Maddon decided to go ahead and turn it over to the bullpen. And the pen pretty much sailed through the rest of the game.
The Indians' sole run of the night came about in somewhat odd fashion. Kipnis doubled with one out. He moved to 3rd on a ground ball. And then.....scored on a wild pitch. Napoli singled off of Arrieta and Maddon decided that was enough. No reason to tempt fate.
The Cubs' scoring started in the first with a single by Bryant and then a double by Rizzo. The big offensive story of the night, and really the Series, for the Cubs is Kyle Schwarber. After missing the entire season with a knee injury, he's returned in grand fashion. 2 hits, 1 run scored, and 2 RBIs just last night. It's a very cool thing to watch. You can just the "holy $%&*, this is awesome!" written all over his face.
At the end of the night, Arrieta's early dominance plus the Cubs' offense led to a 5-1 Cubs win.
Tonight's Game 3? Yeah, Cubs are heavy favorites to me. The Indians send Josh Tomlin to the mound. Tomlin has been solid this postseason in that he's tossed 10 2/3 innings and only given up 3 runs. However, the Cubs send Kyle Hendricks to the mound. Hendricks has thrown 16 1/3 innings and amassed just a 1.65 ERA.
The pitching matchup favors Chicago. Chicago's offense, which scored the 3rd most runs in the majors, seems to be rolling again. They're back home in Chicago.
My assumption is that Chicago goes up 2-1 tonight. Maybe a few extra shootings downtown. Celebratory, of course.
The Indians need to get to Hendricks early. If he settles in, it's likely lights out.
Enjoy the thread, enjoy the game.
Minor note: this is a baseball thread. A segment of the Horde loves this game and enjoys talking about it. If you feel you must talk politics, take it to the thread below or wait a bit and a new thread will be up. Thank you for the consideration.
Now play ball.

posted by Open Blogger at
07:37 PM
|
Access Comments