« Hillary Clinton Personally Headlined Fundraiser for PAC That Gave $500,000 to Wife of FBI Head Overseeing Her "Investigation"
|
Main
|
Thread 2: Comey Is Re-Opening Investigation Due to Emails Discovered in an "Unrelated Case" »
October 28, 2016
JASON CHAFFETZ: COMEY HAS TOLD ME OF THE DISCOVERY OF EMAILS "PERTINENT" TO THE INVESTIGATION.

HILLARY CLINTON EMAIL CASE RE-OPENED.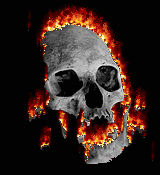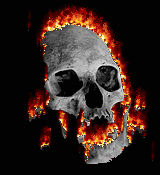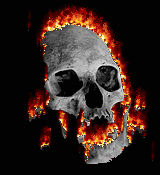 Update: Is this what this is all about? Three days ago Paul Sperry reported that the Platte River employee who BleachBitted Hillary's emails only did so to the file that he gave to Hillary and her lawyers -- he might have a "transfer file" that he didn't perform that operation on.
Which could mean the FBI can now look at them.
In a May interview with FBI agents, an executive with the Denver contractor that maintained Clinton's private server revealed that an underling didn't bleach-clean all her subpoenaed emails, just ones he stored in a data file he used to transfer the emails from the server to Clinton's aides, who in turn sorted them for delivery to Congress.

The Platte River Networks executive, whose name was redacted from the interview report, said PRN tech Paul Combetta "created a 'vehicle' to transfer email files from the live mailboxes of [Clinton Executive Services Corp.] email accounts [and] then later used BleachBit software to shred the 'vehicle,' but the email content still existed in the live email accounts."

–– ADVERTISEMENT ––

Unless one of Clinton's aides had the capability to log in to the PRN server as an administrator and remove a mailbox, her archived mailboxes more than likely still reside somewhere in that system. And they may also materialize on an internal "shared drive" that PRN created to control access to the Clinton email accounts among PRN employees. PRN has been under FBI order to preserve all emails and other evidence since the start of its investigation last year.

Clinton's missing "personal" emails may also be captured on a Google server. According to FBI notes, Combetta "transferred all of the Clinton email content to a personal Google email address he created." Only the FBI never subpoenaed Google to find out.

The FBI documents also reveal that Hillary's server was mirrored on a cloud server in Pennsylvania maintained by Datto Inc., a tech firm that performs cloud-to-cloud data protection.

When PRN contracted with Datto, it requested that Hillary's server be backed up locally and privately. But the techs forgot to order the private node, and they sent the server backup data "remotely to Datto's secure cloud and not to a local private node." The FBI never subpoenaed Datto's server, either.
Note the FBI had multiple prior opportunities to subpeona these possible repositories of her emails -- and didn't. Deliberately, I would say.
Hi, Andrew McCabe!!!!
Perhaps there is talk of a revolt and agents coming forward to denounce Comey if they don't, finally, exhaust all avenues of investigation.
Thanks for the alert to ThunderB.
Song choice selected by a commenter. Apparently it was playing when he read the news.