« The Morning Report 10/26/16 [J.J. Sefton]
|
Main
|
Wikileaked Email: Hillary's Going to Have to Stick Closely to Her Prepared Notes Because She's "Still Not Perfect in the Head" »
October 26, 2016
Mid-Morning Open Thread [CBD]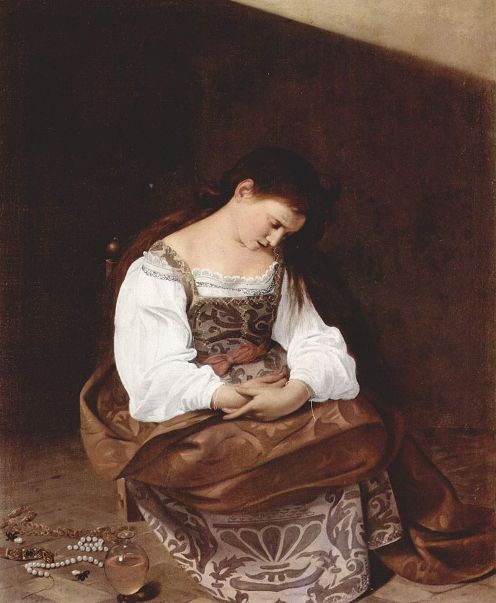 Penitent Magdalene
Michelangelo Merisi da Caravaggio
And below the fold another version from Donatello, completed about 150 years earlier, but, at least to me, eerily reminiscent of modern sculpture.
The contrast is amazing....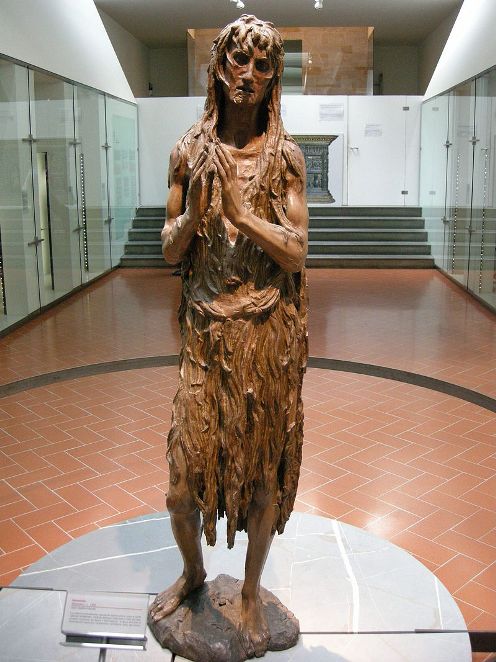 Penitent Magdalene
Donato di Niccolo di Betto Bardi (Donatello)
mustbequantum had this to say yesterday:
As far as 'modern' art, I would defy anyone to look at Donatello's 'Penitent Magdalene' and not see modernity and brutal realism. Mostly, we think of his smooth and pretty David, but he really did something there. I think CBD has mentioned it, but I think it would be a great discussion piece.

posted by Open Blogger at
09:45 AM
|
Access Comments