« War on Women? The Real War is on our Boys [Warden]
|
Main
|
The Morning Report 10/26/16 [J.J. Sefton] »
October 25, 2016
Tuesday Night Overnight Open Thread (10/25/16)[Mis. Hum.]
Taco Tuesday Edition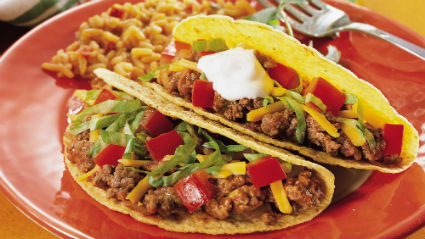 Thirsty? Need something to wash that taco down with?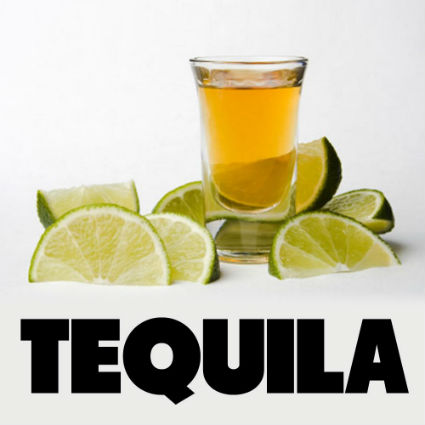 Almost everything you wanted to know about tequila and margaritas. Tequila Tuesday anyone?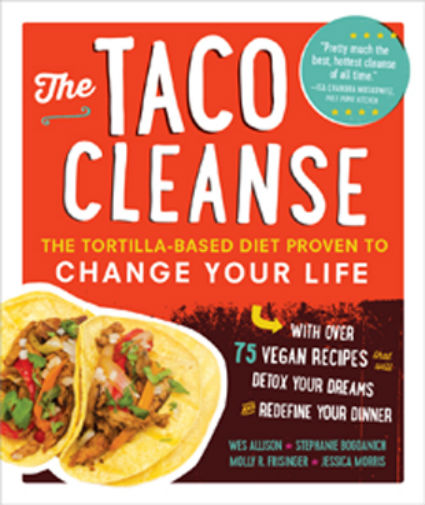 Taco cleanse diet. If I wanted to eat Vegan stuff I would. Don't these look better?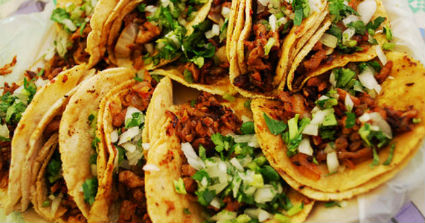 As ever, Mark Steyn is spot on. "Migrant rights now trump children's rights."
Which is quite an amazing thing, considering we have been preached at for years that everything should be done "for the children".
Cops don't have an easy job. One bad apple spoils the barrel. Multiply that by 50 states, countless jurisdictions. I'm sure we have our own cop stories to share, some good, some bad, some indifferent.
Meet Los Angeles County Sheriff's Deputy Miguel Garcia Jr. He seems like a good cop. I wonder if he played Smoke on The Water?
Since we are talking about human nature and food. Why not discuss human nature and naivete.
na·ive·té ˌnīˌēv(ə)ˈtā,nīˈēv(ə)ˌtā/ noun lack of experience, wisdom, or judgment. "the administration's naiveté and inexperience in foreign policy"

innocence or unsophistication.
"they took advantage of his naiveté and deep pockets"
synonyms: innocence, ingenuousness, guilelessness, artlessness, unworldliness, trustfulness;
Talk about the lack of a business plan or any insight into human nature.
Do you have a mouse problem? Here is a solution for you if you detest poison and traps.
Are we fighting 5 wars? All 5 share one thing in common. Islam. The candidates, Congress and the Press are to blame for not telling the American public.
Being a member of the press means you never have to impartial.There have been no consequences for the press members caught in bed with the Clinton campaign.
We hate to say, "We told you so." But we did tell you so! And it should be brought up every damn chance a Conservative or a Republican has. The failures of the left have to be brought up time and time again.
We've prayed, begged and pleaded for them not to reproduce. Our prayers have been positively answered.
The cost of having children is deterring a growing number of couples from expanding the family unit Vasectomies, once a source of shame, are now being celebrated openly by couples adamant about living childless lives Instead of baby showers, couples now invite friends for 'car showers' or 'boat showers' in honor of the toys they'll buy with the money they save
We've all heard someone say at one time or another this isn't brain surgery. What it feels like to actually perform brain surgery.
.....While my assistant held the patient's head up from the neck, I explosively closed the clamp onto her skull. The noise from the metal gears made the students, nurses, and doctors in the operating room take pause and take notice. That was the first of several hundred steps that needed to go smoothly, quickly, and perfectly.

So began my first time peeling down the scalp and opening the skull of a living human. Before getting to supple and delicate neurosurgical techniques, first I had to get past the formidable skull. The floor was covered with long brown hair that I had shaved from her head. The cold pins in her warm flesh were a reminder of how invasive things were going to get. Under anesthesia, she would feel nothing and remember nothing.

I, on the other hand, was completely sentient and completely in the moment -- both excited and afraid, a unique mix of emotions that I'm now used to but make every complex brain surgery a thrill to this day.
Hitler learns that Wikileaks released Democrat emails.
MLB has been in the news lately. In all the excitement of the Cubs & Indians heading onto the World Series we have forgotten to mention Randy Reeves. Who is Randy Reeves? He is the winner of the 20th Annual USPMGA Masters. Randy Reeves belongs to the the cutthroat world of professional mini-golfers.


Too young to retire? Too old to know anything else? Not so fast Scooter. There are good paying jobs that don't require a college degree.
High school is a difficult time for students. It doesn't help when your teacher is an idiotic jackass.
High school can be a difficult time as well because Mom cracks the whip. Strict Moms contribute to their daughters success. Well, Moms keep up the good work.
According to the study conducted on 15,500 teenage girls aged 13 and 14 between 2004 and 2010, this does not go on to say that a child of a nagging mother is much more obedient and will approve of every piece of advice she is given, but quite contrary, that a child will, on a somewhat subconscious level, remember mother's advice when it comes to making important decisions and do the right thing.
If you were stuck in this traffic jam I bet you didn't care. You were probably really mellow even if you didn't have any munchies.
Have a news tip? Loose change? Or a drink chip? Send them here.
C'mon join the extroverts at the Group.
This family will need to enlarge their trophy case. They win the Genius Award. I wonder if they have any children?
The feel good story of the day.

Tonight's ONT has been brought to you by Shenanigans.
Posted by permission of AceCorp, LLC. Viewing the ONT with added sugars contributes to obesity, diabetes and tooth decay.

posted by Open Blogger at
10:10 PM
|
Access Comments