« Hillary Clinton Secretly Enlisted Feminist Writer Jessica Valenti to Carry Her Water in Branding Bernie Sanders as "Anti-Woman"
|
Main
|
Overnight Open Thread (21 Oct 2016) »
October 21, 2016
We need Peanut-Butter Control...At Least In Wisconsin [CBD]
Woman mistakes town meeting for Donald Trump rally and smears 30 cars with smooth peanut butter in protest
There too many fantastic quotations in this article, and I can't excerpt it all, but here are a few....
Witnesses claimed the 32-year-old entered the meeting at 9:30pm holding a "family-size jar of low-sodium, creamy natural Jif" peanut butter, shouting about how much she hated the Republican candidate.
The detail is fantastic! Not just peanut butter, but low-sodium, creamy natural Jif!
When officers from Portage Co. Sheriff Department questioned Ms Ferguson, she claimed she hadn't left her apartment that night, while allegedly licking her fingers repeatedly, according to the complaint.
Pro-tip....eat the evidence
BEFORE
the cops show up.
"Fortunately it wasn't chunky peanut butter, so vehicles didn't get scratched," said Chief Deputy Dan Kontos.
THAT is good police work. He knew the evidence cold.
But what about a photo? Well, the article claims she is 32-years-old. If that is what passes for 32 in Wisconsin, then my most fervent recommendation for all of our Wisconsinites is to get the hell out!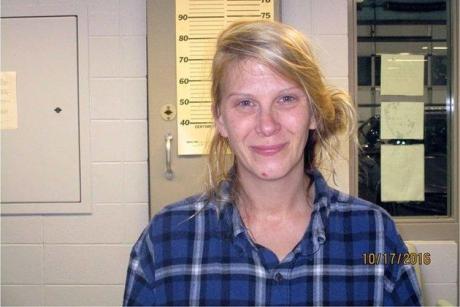 This should make it better though, and much closer to what I think of when I think of young Wisconsinites (Wisconsonians? Wisconsiners? Cheese-heads?)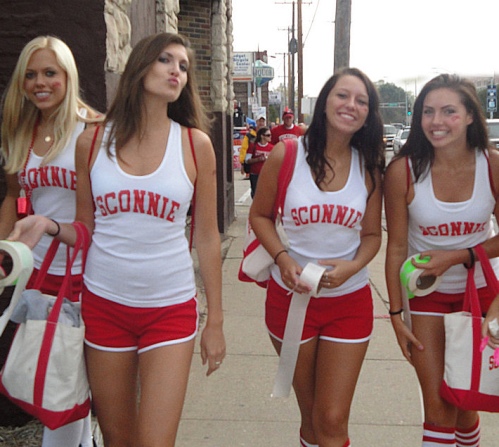 posted by Open Blogger at
07:46 PM
|
Access Comments