« The Morning Report 10/21/16 [J.J. Sefton]
|
Main
|
Wow: Leaked Email Shows Huma Abedin Admitting That Hillary Clinton's Morocco Trip was a Pay-for-Play for a $12 Million Donation, and that Hillary "Created This Mess and She Knows It" »
October 21, 2016
October 21st, 1805 [CBD]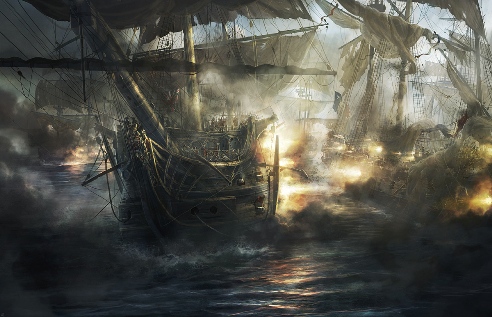 Trafalgar
Some video game.....
No captain can do very wrong if he places his ship alongside that of the enemy.
Trafalgar was the first battle I learned about in depth. I had a few of those hard-bound "young adult" histories that I would buy at E.J. Korvette. Not much more than a flowery recitation of the plan of battle followed by lots and lots of action. I was eight...it was great, especially when I began to realize exactly what a British victory did for the world.
HMS Victory, Nelson's flagship, is a 104 gun first rater, and is the flagship of the First Sea Lord of the British navy. Notice the present tense? She is still commissioned, 257 years after her keel was laid.
For those of you who dislike recognizing one of the great naval victories in history, here is a link to a performance that might be more your speed.

posted by Open Blogger at
09:45 AM
|
Access Comments