« The Morning Report 10/19/16 [J.J. Sefton]
|
Main
|
Free Beacon Supercut: 90 Seconds of Democrats Vowing "The System is Rigged" »
October 19, 2016
Mid-Morning Open Thread [CBD]
Something a bit different....courtesy of Niedermeyer's Dead Horse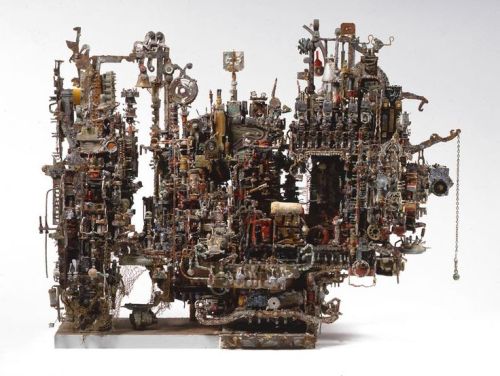 Good morning.

An offering for your mid-morning art posts. He isn't an old master, but I watched a PBS special about him several months ago and was enchanted by his bizarre, purposeful creations.

His name is Emery Blagdon and he was just a crazy old man who twiddled with junk in his shed. The PBS story about him, and about the fortuitous saving of his creations, is fascinating, and I'm happy to see it's coming on again soon.
Here's a video of his 'Healing Machine' and various other works. It's about 3 min in where the art appears and about 7:30 in when his paintings appear.


Stick around until the 10:45 mark where you see what they saw when they opened the door to a ratty old shed somewhere in rural Nebraska.

posted by Open Blogger at
09:42 AM
|
Access Comments