« This Friday, A Black Moon Shall Rise
|
Main
|
The Morning Report 9/28/16 [J.J. Sefton] »
September 27, 2016
Tuesday Overnight Open Thread (9/27/16) [Mis. Hum.]
Two-For Tuesday Edition

Two-For Journalists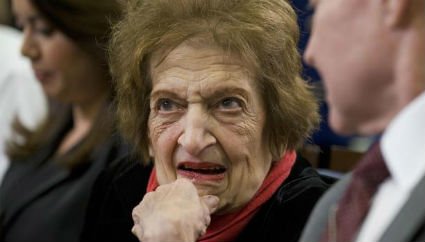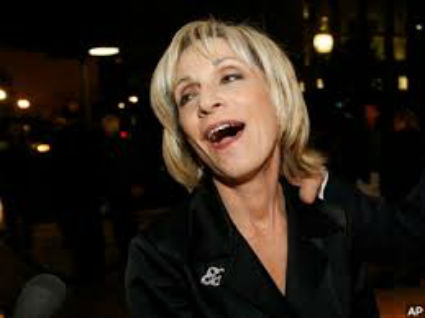 One is a zombie the other, well, you know............
Since you've been good little 'rons & ettes..............No Yoko.

Two-For Models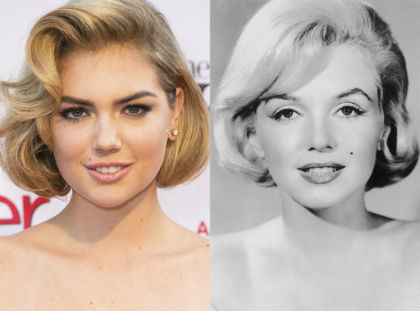 One is a zombie, and the other well, a fiancee of a MLB player.

Two-For Artists, Paint & Music

Music by David Bowie.

Music by Captain Beefheart

Two artists who are no longer with us. A zombie theme?

Two-For Self Improvement

Breast size enhancement through hypnosis?

The first step to improvement. Are you a jerk?

Two-For Government Ineptitude and Down Right Incompetence

Meet the little brown shirts. Thank you Nanny State.
For example, students from Park High School's SLAC in Livingston created signage for the school cafeteria to promote fruit selection," the post continued. "This included a life-size poster of the basketball coach giving out an apple with the caption 'Got fruit? Tastes almost as good as victory.
Have a Medium Rare cheeseburger and be a champ. None of this almost shit.

If these bombers had been white like Timothy McVeigh, we never would have heard the end of it.

Two-For Men
There are three kinds of men. The very few who learn by reading. The several who learn by observation. The rest of them need to pee on the electric fence to find out for themselves.

Two-For Foreign Stuff

Ordering beer in a foreign land.

Two-For Thoughts on Athletes
MLB lost an All-Star this past weekend.
An older story about Jose Fernandez from 2013. He had dreams. Big dreams.
Fernández, who turns 21 on July 31, said he will never forget the day he boarded a boat for his fourth attempt in 2008 to flee Cuba. He and his family were determined to leave at all cost to reunite with Jiménez, who had left in 2005 after making 14 attempts.

During that journey something happened that left a mark on Fernández for the rest of his life.

After escaping flying bullets from Cuban coast guard boats, and later in the solitude of the ocean on their way to Mexico, somebody said that a person had fallen in the water. Fernández did not hesitate and jumped in. When he finally had the fallen person in his arms he was shocked to realize that he had just saved his own mother, Maritza.

The 2nd thought. F*CK YOU Colin Kaepernick you ungrateful ignorant spoiled brat.

Two-For Government Punishments

You can't make this sh!t up. Who knew solar was dirty?

The department states the settlement money will include research and community outreach. Why aren't rate payers given a break?

Police Departments have to stop making unforced errors.

Two-For ISIS
We're not mentally ready to accept that we are at war with Islam.

The J.V. Team certainly knows how to plan.

Two-For Music

Ever wonder why new music is released on Friday?

The Good, The Bad & The Ugly.

Two-For Global Warming

Global temperatures for the past 2 million years. Yes, it appears they used the S.W.A.G. method.
"This assumes that all of the temperature change over the ice-age cycles arose from the greenhouse-gas change," Alley told Ars. "But, we have high confidence that the ice ages were driven by features of Earth's orbit and that the temperature would have changed (just not as much) if the greenhouse-gas forcing had not changed." Alley went on to say that "the 'sensitivity' calculated in the new paper is an upper limit, because we know that some of the temperature change was not caused by greenhouse gases."

Climate change caused migration out of Africa?Wonder what industry caused that to happen?

Two-For Genius Awards

Two-For Feel Good Stories of The Day

Feel good story of the day. Part I.

Feel good story of the day. Part II.

Do you like a challenge? Here is one, The Group.

Have a news tip? Spare change? A lost puppy? You know what to do.
Tonight's ONT Brought To You By 1+1=2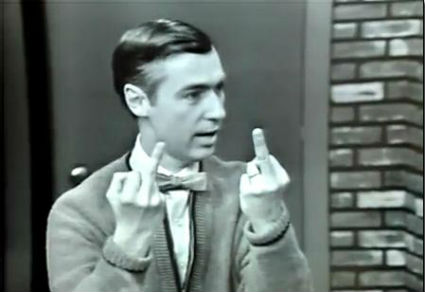 Posted by AceCorp, LLC. This ONT has been true. The names and locations have been changed to protect the Morons.

posted by Open Blogger at
10:34 PM
|
Access Comments