« Saturday Morning Weird News [Mis. Hum.]
|
Main
|
Former Gonzo Hillary Supporter Larry Johnson: Sid Used to Pitch Me This Crap All The Time »
September 17, 2016
The Repurcussions Of Allowing Russia An Entrée Into The Middle East [CBD]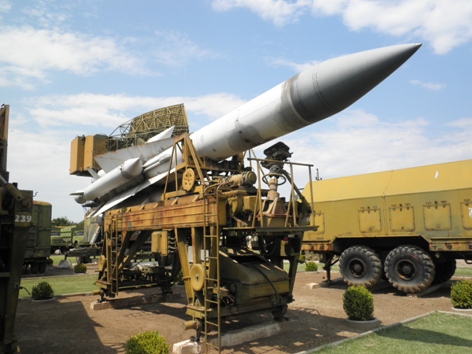 For years Israel has been able to fly over Syrian airspace without much risk. Their planes are much better than anything the Syrians have, their anti-missile systems are far better, and their pilots are among the best in the world. And Assad knew that he would get smacked around if he did anything. Israel used those flights for a variety of purposes: surveillance of Hezbollah, destruction of arms shipments intended for them, killing the occasional terrorist, keeping tabs on the Syrians, etc.
But with the Russians on this particular playground, the rules seem to have changed, and not for the better.
Swaggering Syria Shoots at Israeli Jets, Flying Toward War?
The reason Syria feels it can engage Israel is very clear. One word--Russia. Syrian leadership believes that Russia will protect them from Israel.

Until now Israel had a carte blanche to fly over Syrian airspace. They did as they wished, and there was no significant response. Israel had a relatively free hand. That ended on Tuesday when Syrian President Bashar Assad began implementing his decision to change the entire status quo and push Israel out of Syrian airspace and off the offensive.
It's called escalation, and it's never a good thing. That's often how wars start. But Syria may have miscalculated Russia's support of their aggressive behavior toward Israel.
We know that Russia has given Syria the green light in many areas. I cannot imagine, however, that Russia signed off on this latest adventure. Russia does not want to test its technological military prowess against Israel over Syria.
The Syrian air force getting its ass kicked by Israel is one thing; the entire Arab world understands the inevitability of that. But if Assad drags Russia into an air skirmish with Israel there is a very real risk that Russia will lose.
This is what we get when we elect ignorant and arrogant dilettantes who think that they understand the complexities of geopolitical intrigue. The world is going to suffer for a very long time because Obama and his idiot surrogates in the state department think they can outmaneuver the rest of the world.
They haven't yet...not once, and it has been almost eight years.

posted by Open Blogger at
11:00 AM
|
Access Comments