« Liberals Wonder If, By Their Constant Bad Faith Racist/Extremist Attacks on Republicans, They've Demolished Their Credibility and Left Themselves as the Boy Who Cried Wolf With Respect to Trump
|
Main
|
Impeach James Comey »
September 02, 2016
Oh, My: Hillary Claims She Never Realized "(C)" Indicated (C)lassified Information; Claims She Thought (C) Only Indicated Alphabetical Order
CLAIMS COULD NOT REMEMBER SECURITY BRIEFINGS DUE TO CONCUSSION
Classified? You mean like a newspaper ad?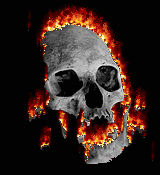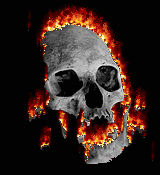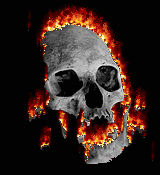 Incredibly, Hillary also told the FBI that she was never told that Special Access Program intelligence -- highly compartmentalized secret information -- would damage US national security interests if it were handled shoddily and leaked to the press.

She further claims that she made no independent decisions, as her high office would demand she should, about what information should be kept on a secure system; she says she relied on the judgment of her underlings to make this call.
So if you want to blame someone, blame Jake Sullivan. Or Sydney Blumenthal, maybe. (She doesn't say that, and the name is redacted, but the notes speak of "his" judgment, and you know Hillary's coven consists mostly of she's -- so what other males would be sending her SAP information?)
Hillary Clinton told FBI investigators during her interview on July 2 that she relied on other State Department officials to use their judgment when sending sensitive messages to her private email system and that she could not recall being trained by State on handling classified information or retaining records.

...

"Clinton did not recall receiving any emails she thought should not be on an unclassified system," the FBI's report on Clinton's interview states. "She relied on State officials to use their judgment when emailing her and could not recall anyone raising concerns with her regarding the sensitivity of the information she received at her email address."

The report also states, "Clinton could not recall how often she used this authority or any training or guidance provided by State."

...

At several points during her interview with the FBI, Clinton said she relied on the judgment of other government officials when it came to the handling of classified information. When reviewing an email from October of 2012, for example, Clinton said that while she did not recall the message specifically, she described an individual involved with the communication as "someone who was well acquainted with handling classified information" and "described him as someone she held in high regard."

She said she "relied on" the individual, whose name is redacted in the FBI notes, and she had "no concern over his judgement and ability to handle classified information."

Hillary further claims she didn't know that "NOFORN" (no sharing with foreign government) classified information could not be widely shared with foreigners.
Go read Ed's posts. I want to copy it all but that's unfair. Little teaser: Hillary claims -- and remember, James Comey said there was "no evidence" of her lying in her interview -- that she did not know that information regarding an upcoming drone strike was classified and should not be bruited about on her ridiculously insecure homebrew server.
Oh, and then three weeks after the NYT story broke about the emails, an unnamed underling (who we can probably guess at) used BitBleach to wipe her server.

There is no evidence that Hillary Clinton lied in her FBI interviews, FBI Director Comey lied.

Quick, let's join the #NeverTrumpers and elect this devious, grifting, dangerous and/or possibly senile evil fossil president before we miss our chance.
The important thing in this election is to re-assert the primacy of Upper Middle Class sensibilities over the Lower Middle Class sensibilities of Trump's brutish, Morlockian supporters. Nothing else matters, except that the Upper Middle Class retains its unchallenged power over the GOP.
Nothing else matters -- not Supreme Court justices, not appellate court appointees, not the director of the IRS or FBI, not national security.
The only thing that matters is asserting that the Upper Middle Class should have an absolute veto over the party's nominee due to their higher level of education and superior social status.
Oh My God Almighty:
Is this a fucking joke?
WASHINGTON (Reuters) - Hillary Clinton told the FBI she did not recall all the briefings she received on handling sensitive information as she made the transition from her post as U.S. secretary of state, because of a concussion suffered in 2012, according to a report released Friday.

The Federal Bureau of Investigation released a summary of the July 2 interview it conducted with the Democratic presidential candidate, as well as other details of its investigation into her use of a private email server while heading the State Department.

(C)orrection: A commenter who seems to know the ins and outs of clasification tells me "C" is a type of classification, but it does not stand for classified -- it stands for (C)onfidential, the lowest level of classification.
So while (C) means classified, it does not stand for classified, as I claimed. It stands for (C)onfidential.
I apologize for the frequently-made error.
But it's not my fault.
See, I had brain damage when I was writing these posts.
But I'm all better now, and ready to take a job as Director of the CIA's Clandestine Service.