« Washington Post: Bill Clinton Allegedly Cheated on His Wife
|
Main
|
TGIF News Dump (8/26/16) [Mis. Hum.] »
August 25, 2016
Thursday Night Overnight Open Thread (8/25/16) [Mis. Hum.]
Common Sense
We cannot fix failed states by inviting millions of their people to move in with us. All that ensures is more failed states, more failure, and eventually, one by one, the nations of the west will join them. And then you'll really be yearning to breathe free and there will be nowhere to do it.
Mark Steyn
If you take emotion out of the equation (liberals cannot or will not). Steyn is spot on. He is not alone. A recent poll shows that there are too many immigrants. It is sad and infuriating that bureaucrats do not rationally think things through and completely disregard the average citizen. I wonder how secure his home is and how tall the fence is?
The E.U. President could care less about his fiduciary duty to Europe. He doubles down on mass immigration.Steyn discusses freedom. And the E.U. treats their citizens as serfs. In a way Europe deserves what they have sown. Although it is hard to see people who are not free.
Already destabilizing the EU project and the post-WWII center-left/right political compromise, all trends show that unless steps are taken to make Europe less attractive, the migrant crisis will build on its own momentum.

Will the Europeans say enough? Time will tell.
History Lessons
On this day in 1944 Paris rid of Nazis.
SUPREME HEADQUARTERS, Allied Expeditionary Force, Aug. 25 -- The Paris radio announced late tonight that the French capital had been liberated and that the German commander had signed a document ordering his troops to cease fire immediately.

The announcement followed entry of American and French troops into the capital during the day. There was no immediate confirmation here.

The latest word at headquarters was that American and French troops had joined Fighting French patriots on the Ile de la Cite in the heart of the capital after bitter fighting with Germans and French collaborationist militiamen.

A broken guitar string changed the world of Rock N Roll.

As you know this is a smart military blog. Carry on.

Education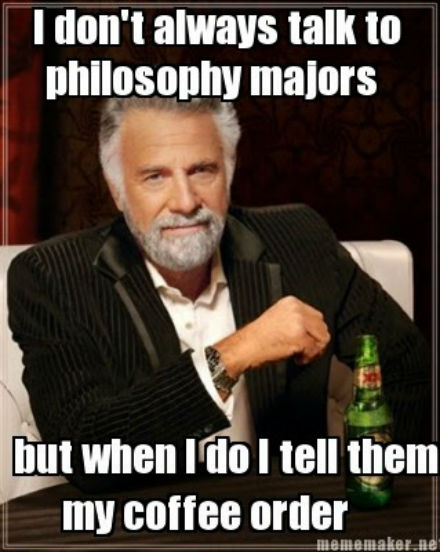 The Horde is a diverse group. Doctors, attorneys, engineers, homemakers, carpenters the list goes on. All of those Women's Studies Majors will need an electrician, plumber or a drywall contractor some time in their lives. Why vocational school is needed.
University of Chicago tells incoming students, "There are no safe spaces". Is this the beginning of the end for the Special Snowflake generation?
How often do we hear from the education establishment, "We don't have enough money"? We tax, we provide wonderful salaries, terrific benefits and what do we get?
Lower ACT scores! Where is the NEA at the moment? Summer vacation that's where.

As long as the world has been around there have been get rich schemes. Some of these schemers really don't know how to plan. Preparation is the key to success.

Filed Under You Have To Be Kidding Me

Over the past 4 weeks the Department of Veterans Affairs has been in the news. The stories range from expensive art work in offices to unused television sets sitting in storage. Now, they are losing cars and credit cards. Oh, and the person who reported the losses is fired.

Previously Hillary Clinton tweeted that every sexual assault survivor had "the right to be believed." After that, she reiterated that "every survivor of sexual assault deserves to be heard, believed, and supported." That is until Juanita Broaddrick started making waves. Now Hillary is silent about women and their claims of sexual assault.

Bill Burr nails her & Bill to the "proverbial wall". They are the f%*$ing Devil.
Yummy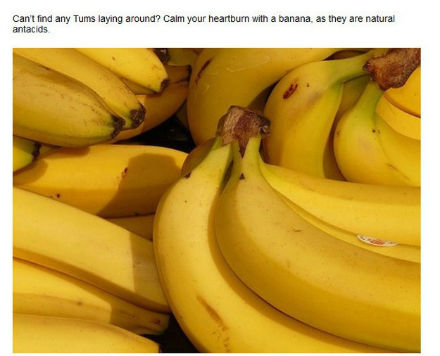 The other evening we discussed the fact that bananas are facing some serious problems. The banana is an interesting fruit. Here are some interesting facts about them.
They also make a slimming tasty dessert.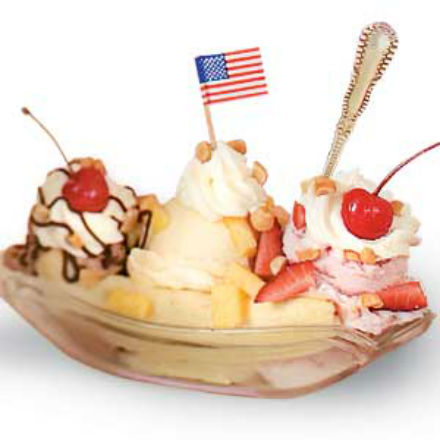 Did you know that there are 214 days of the year which are a food or drink day?
TONIGHT'S ONT HAS BEEN BROUGHT TO YOU BY ENTREPRENEURSHIP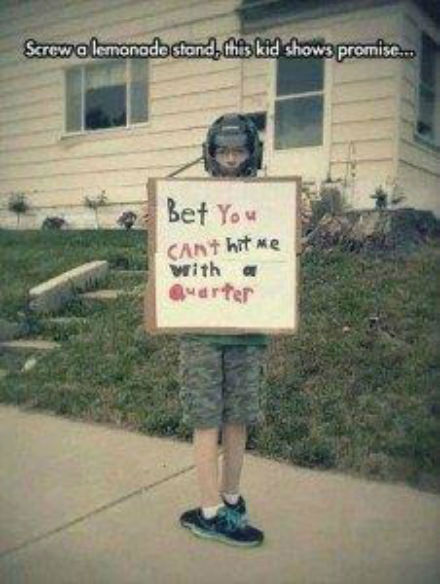 Notice: Posted by permission of AceCorp LLC. Please e-mail overnight open thread tips to Mis. Hum. aoshqont at gmail. Otherwise send tips to Ace. ONT staff is not responsible for children, pets or 'ettes left over night.
Lost & Found Department at the Yahoo Group.
Spare change and deposit returns go here.


posted by Open Blogger at
10:07 PM
|
Access Comments