« Proof Positive That The NY Times Is Run By A Bunch Of Dum-Dums [CBD]
|
Main
|
Oh, Sweet Baby Jesus, Thank You. It's Football Season Again!! - Niedermeyer's Dead Horse »
August 07, 2016
Food Thread: Oysters And Beer? Yes. Oysters In Beer? No [CBD]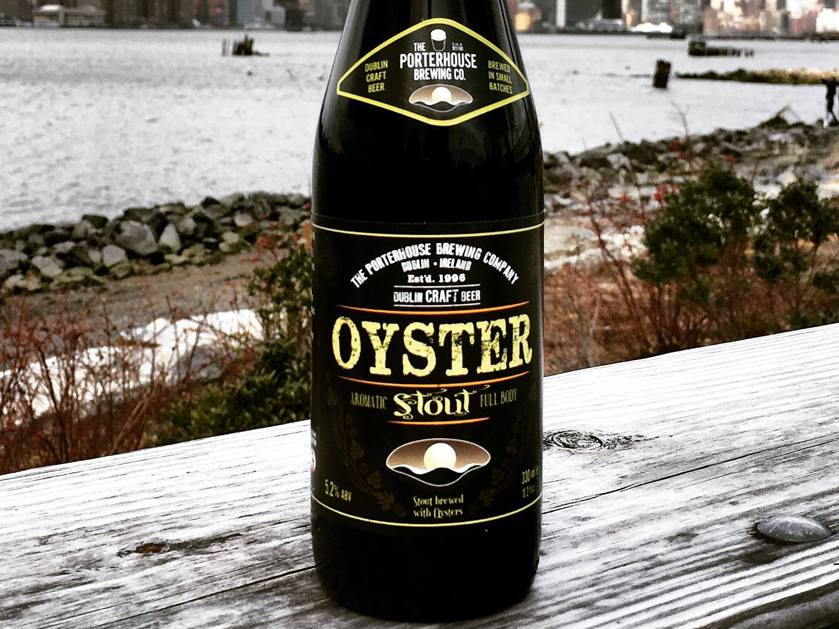 I have tried this. It's weird. Not "good weird." Just weird. So I'll pass on the rest of these 7 wacky but tasty beers from around the world. And to be honest, most of the non-standard beers I have tried were unimpressive in the extreme. There is enough variety available to brewers without having to go off on strange tangents just to get another tiny little bit of market share.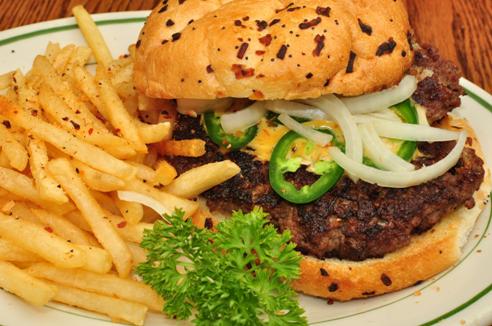 Des Linden Wants a Huge Burger with Fries at Olympic Marathon Finish Line. This is the only reason to run marathons.

******
How to Avoid the Most Common Fake Foods on Restaurant Menus
. The Kobe beef thing is well known, but I was unaware that most red snapper just isn't! As for truffle oil? Eh...it is too dominant a flavor for me anyway, so I am not a fan.
******
Here's Why It's OK to Eat Raw Cookie Dough
. But the article also discusses risk assessment, which is a vital part of life, and something that few people understand.
******
I have been thinking a lot about (my) standard menus that just...work. For instance, Chez Dildo is the go-to house for family gatherings, and I am expected to feed the masses. Why I do this is beyond understanding, because most of them are brain-dead LIVs or proud liberals. If I were smart I would put out bowls of Purina Monkey Chow and tell them we are trying to save Gaia and the rest of the virgin rain forest, so no first-world food for them.
But I do it, and it's fun. I have whittled the menu down to a few relatively easy dishes that seem to hit the spot for most people. I am not arrogant enough to make everything from scratch, so those sausages come from The Swiss Pork Store, and the fried chicken comes from Acme Supermarket. I rotate them in or out depending on season, the size of the gathering, how much work I feel like doing and, frankly, what I want to eat that day.
Grilled Romaine with Caesar Salad Dressing
Sliced Tomatoes and Mozzarella
Caramelized Onion Toasts
Smoked Pork Ribs
Grilled Sausages
Fried Chicken
Grilled Chicken (Insert favorite marinade here)
Braised Short Ribs
Paella
Chipotle Potato Salad
Kale Salad with Beets, Goat Cheese and Almonds (Don't laugh, it's good)
Rough-mashed Potatoes with sauteed shallots.

Chocolate Chip Cookies
Molten Chocolate Cake.
I know all of these well enough that I don't bother with recipes in most cases. Except for baking. I always use a recipe, because otherwise the Baking Gods will punish me.
The idea is to cut and paste a pleasing menu from things that you already know. It is an exercise in frustration to make a new and complicated recipe for 12 people, only to discover that it was written by a sadistic failed sous-chef whose only pleasure in life is causing pain in amateur cooks.

******
This is the recipe for Chipotle Potato Salad. It was a Mesa Grill (Bobby Flay) dish, but I have modified it slightly to my taste. And be warned, it is spicy, so ease up on the chipotle pepper if you cannot abide heat.
Mesa Grill Southwestern Potato Salad
1 cup prepared mayonnaise
1/4 cup Dijon mustard
2 tablespoons fresh lime juice
2 tablespoons chipotle pepper puree
1/4 cup chopped cilantro leaves
1 scallions, chopped, white and green parts
1 medium red onion, thinly sliced
2 cloves garlic, finely chopped
Salt and freshly ground black pepper
4 lbs. Yukon Gold potatoes, cut into ¾" chunks.
Directions
Preheat oven to 425°
Toss potatoes with corn oil and Kosher salt and roast for about 25 minutes until golden brown but firm.
Combine all the ingredients, except the potatoes, in a medium bowl and season with salt and pepper, to taste. Place warm potatoes in a large bowl and pour half of the dressing over potatoes and mix well. Add additional dressing if desired. Season again with salt and pepper, to taste.


posted by Open Blogger at
04:00 PM
|
Access Comments