« Open Thread [Mis. Hum]
|
Main
|
Monday Morning News Dump (8/1/16) [Mis. Hum.] »
July 31, 2016
Overnight Open Thread (7-31-2016)
Quote of the Day I - Mental Virus Edition
Socialism sounds great. It has always sounded great. And it will probably always continue to sound great. It is only when you go beyond rhetoric, and start looking at hard facts, that socialism turns out to be a big disappointment, if not a disaster.

-- Thomas Sowell
Godzilla fails by trying to get too flashy, attempting a spinning tail shot rather than just going for a run of the mill kick. He kicked over enough buildings in Japan over the years...is that not good enough for soccer? This new Godzilla really needs to get back to his roots.
Why Bernie Sanders Never Had A Chance
The fix for Hillary may have been in as far back as 2008.
Hillary never stopped wanting to be president. She was just was going to have to wait for eight years. But how could she take the steps necessary and maneuver so she wouldn't be faced with another loss in the primary in 2016? Well, the strategic thing would be to have a plant become the head of the DNC so that if a thumb on the scale had to take place, she'd at least own the thumb. That's where Barack Obama and Debbie Wasserman-Schultz come in.
And if you follow the timeline and movement of the pieces, it seems pretty clear that everything was structured (and powered by quid pro quo) to guarantee that the Dowager Queen of Chautauqua would never be embarrassed by a primary loss again.
When you look back at this chain of events, post-DNC hacking scandal, it sure is a lot easier to understand why there was a thumb, a fist, hell, a side of beef, on the scale against Bernie Sanders and his supports in the 2016 primary cycle.

Bernie voters, you sad saps, you never had a chance. Now, we can reasonably suspect that the chance you didn't have goes back eight years. We can also deduce that the Democratic Party is a top-down organization, not a grassroots organization. They claim to be, of course, but the power at the top has nothing to do with the will of the people in its base. It's a club where only the opinions of a couple of members count.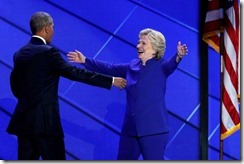 End Stages of Socialism: Venezuela's Socialist Government Gives Itself the Power To Require Forced Farm Labor
Here is your shovel comrade.
"A new decree establishing that any employee in Venezuela can be effectively made to work in the country's fields as a way to fight the current food crisis is unlawful and effectively amounts to forced labor," Amnesty International said in a statement released on Thursday.

President Nicolás Maduro signed a decree at the end of last week that gives powers to the labor ministry to order "all workers from the public and private sector with enough physical capabilities and technical know-how" to join a government drive aimed at increasing food production.

They can be required to work in the agricultural sector for a 60-day period that can be extended for another 60 days "if the circumstances require it."
It's Going to Be Great: Rio Fires Security Firm Week Before Olympics Start
And they're going to replace them with local police who by the way haven't been paid in months.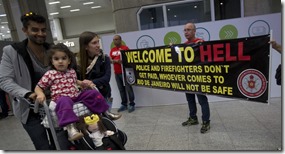 WaPo: Seattle's Minimum-Wage Hike Did Nothing For Workers
But people got to feel good about themselves for a while so it wasn't all wasted. </sarc>
Ed of Hot Air points out that this was all known and foreseeable:
Here's the main point of this sad story from Seattle. Minimum wage increases do not increase buying power - not in the long run, because prices reset to counter the increased costs and wipe out any theoretical gains for low-income workers. As this study shows, it doesn't increase buying power in the short run either for workers that supposedly should benefit from the policy. Even the best-case scenario only produces a bump high enough to get an extra latté a week from Starbucks - until Starbucks has to raise its prices, or force longer wait times with smaller staffs, which is a cost of another kind.

The continual push for minimum-wage hikes flies in the face of all evidence, and of all results. If this policy were effective, we wouldn't need to keep raising the level of pay; we would have solved poverty decades ago. It's wishcasting at best, and it's destructive political pandering at worst - and as we see in Seattle, usually it's the worst.
The Story of Jonathon Hernandez
Jonathon Hernandez was an up and coming football coach working his way up the gridiron ladder. But when his younger brother, Aaron, was convicted of murder, Jonathon lost everything since the last name Hernandez was now radioactive in football circles. Here he reflects on why his brother went bad and what it's like to lose your career and have to start completely over.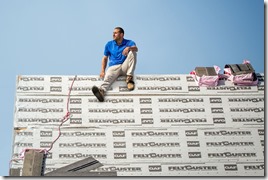 Sesame Street Fires Three Long Time Characters
All had been on the show for 40+ years.
Bob McGrath (Bob), Emilio Delgado (Luis) and Roscoe Orman (Gordon) all believed they'd been let go from the show, until an outpouring of love from fans put the pressure on. Sesame Workshop - the production company that produces the iconic children's show - seems to be pulling back from a decision not to create any more segments with the characters.
But now the show seems to be walking back the firing after an outcry from the public. CTW is blaming HBO for the decision.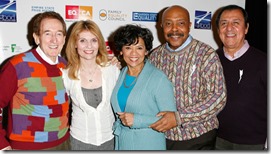 Neo-Hippies Need Your Money So They Can Live Their Neo-Hippie Lifestyle in a More Pleasant Location
The Allens are a British family of four who practice what they call off-grid parenting which consists of co-sleeping, extended breast-feeding, home-schooling, "lotus birthing" while rejecting vaccines, modern medicine, bedtimes, mealtimes, and shoes. Along with a whole lot of other new-agey, neo-hippie shit. Note that off-grid does not mean off-benefits.

Anyway they now want people like you to give them $100,000 so they can move to Costa Rica and more fully live their lifestyle. I'll let Lex of WWTDD provide the snark:
As with all things British, this story begins with an unpleasant looking chick with shitty teeth saying nonsensical things with complete confidence. Mom Allen is going to breast feed her kids until they leave for the school they won't be attending because they'll only be home schooling. Since they won't vaccinate, that matter has already been decided. The family uses only home-grown medicines which conveniently consist of mom's breast milk. Dried baby placentas are always on hand should somebody need a pick me up...The kids don't wear shoes and often get comments from intrusive neighbors about things like, "You know there's broken glass on the sidewalk, right?". It's unclear how the family sustains itself outside of all sleeping together in the same room and dining on mom's tit porridge. You couldn't go wrong betting on government assistance, the common currency of those committed to natural living.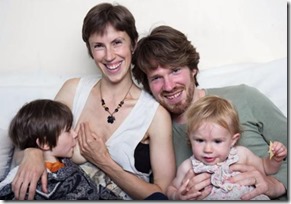 Study: Astronauts Who Reach Deep Space 'Far More Likely To Die From Heart Disease'
Ionizing radiation like that found in space is linked to damage to the heart and arteries.
Astronauts who venture into deep space appear to be much more likely to die from heart disease, according to a new study. In another sign that leaving planet Earth is fraught with danger and a potential blow to hopes of establishing a colony on Mars, researchers discovered deep space radiation appears to damage the body's cardiovascular system. They reported that three out of the seven dead Apollo astronauts died as a result of a cardiovascular disease, such as a heart attack or stroke. Although the numbers are small, that rate of 43 percent is four to five times higher than found among astronauts who flew in low Earth orbit or who did not actually go into space, according to a paper in the journal Scientific Reports. In an attempt to test whether the higher numbers of cardiovascular deaths were simply a statistical blip or a genuine sign of the effect of traveling into deep space, the scientists exposed mice to the same type of radiation that the astronauts would have experienced. After six months, which is the equivalent of 20 human years, the mice showed damage to arteries that is known to lead to the development of cardiovascular disease in humans.
Georgia Lottery Winner Invests His Winnings In a Business Based On What He Loves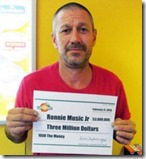 Weekly Commenter Standings
Top 10 commenters:
1 [682 comments] 'J.J. Sefton' [95.73 posts/day]
2 [653 comments] 'Aetius451AD'
3 [618 comments] 'ThunderB'
4 [566 comments] 'Ricardo Kill'
5 [550 comments] 'Jane D'oh'
6 [483 comments] 'Bruce With a Wang!'
7 [482 comments] 'Insomniac'
8 [428 comments] 'Vic  We Have No Party'
9 [419 comments] 'Nevergiveup'
10 [416 comments] 'Jay Guevara'
Top 10 sockpuppeteers:
1 [197 names] 'SMOD, take me away' [27.65 unique names/day]
2 [98 names] 'Prince Ludwig the #Problematic'
3 [84 names] 'The Political Hat'
4 [62 names] 'Nigel West Dickens'
5 [59 names] 'Ready For Hillary!!11!!'
6 [45 names] 'Nigel West Dickens'
7 [44 names] 'Mike Hammer, etc., etc.'
8 [35 names] 'Bertram Cabot Jr.'
9 [35 names] 'davidt'
10 [32 names] 'Insomniac'
The group. Banned on 12 universities.
Where it's at - the Twitter
Tonight's post brought to you by it's just never been done properly and never will be: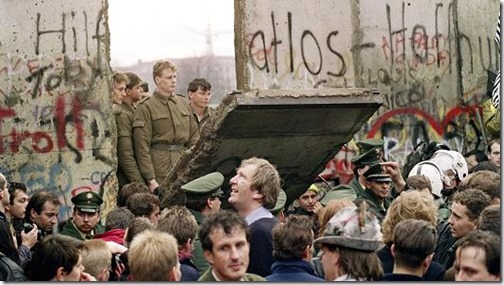 Notice: Posted by permission of AceCorp LLC. Please e-mail overnight open thread tips plus tip to maetenloch at gmail. Otherwise send tips to Ace.

posted by Maetenloch at
11:19 PM
|
Access Comments