« And Now: The Greatest Orator Since Cicero, the Modern Day Prometheus, and the Twenty First Century Lincoln
|
Main
|
Early Morning Hamster Relief Thread [CBD] »
July 27, 2016
Overnight Open Thread (7-27-2016)
Quote of the Day I - Tanned, Rested and Ready Edition
If you divided Richard Nixon into two and imbued each of the Redux Nixons with one part of the 37th president's ugliest features, you might get an election something like 2016.

-- Sonny Bunch
Oh, and let's return to the fact that Bill needed to humanize Hillary Clinton. The woman has been in public life for three decades and the highest best use of her former president husband is to spend an entire convention speech trying to convince voters that she's human.

-- Jonah Goldberg
The next decade will show how successful the Russians are with post-Soviet designs, but the last decade of the Soviet Union did produce some solid aircraft that are lending themselves well to modernization.

We'll see what the Russians can do with a soft economy head wind, but watch closely - the Russians are never as weak or as strong as they seem.

-- CDR Salamander
I don't even know what "Expanded Universe" is.

-- Steven Den Beste referring to this comic
Actress Amber Tamblyn Has a Lot to Learn About Trans Women's Reproductive Rights
When asked if trans women are "being denied their reproductive rights" Pressley was stumped.

"You got me on that one."

Tamblyn chimed in, arguing that the reproductive rights of trans women are at the forefront of the conversation at Planned Parenthood, where the Grudge 2 star sits on the board of directors.

"I wouldn't know any statistics on that but I would say that goes again with the same notion of community, and fighting for everyone together," Tamblyn said. "That for me as a heterosexual white woman to talk about reproductive rights and sit on the board of directors for Planned Parenthood, I have to not just talk about my people. I have to talk about everybody. And that's a huge thing, and that's a major part of the discussion."

Tamblyn admitted she has a lot to learn about whether biological men are being denied abortions.
And here is Muggeridge's Law in video form.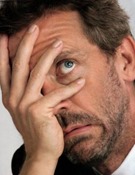 Bernie Fans' Signs Confiscated at Dem Convention
Sorry comrade, time for free speech is over - is coronation now.
Carlos Danger Compares Hillary to Slave-Owning White Man
Which reminds me that PowerLine gave a thumbs up the Weiner documentary/unintentional comedy 'Weiner':
Freeddie Gray Prosecutors Finally Bring the Farce To An End
But they got what they wanted: scapegoats and popularity.
The Baltimore Sun has an interesting run-down of reaction to these developments. It would appear that Ms. Mosby retains significant support in Baltimore's African-American community, notwithstanding the wasted resources devoted to these prosecutions. Ms. Mosby declined to answer questions at her news conference, citing civil lawsuits that have been filed against her.
1 in 3 Danes Believe Denmark is at War With Islam
Swedish Police Fear Serial Rapist on Loose in Malmö
Using my latent psychic powers I sense that his name begins with an 'm' - Mohammed, Muhammed, Mahammed something like that. He also likes soccer and isn't a big drinker.
A B-52 Raid on North Vietnam during Linebacker II in Real Time
Here Tim Vasquez took the 43 minute audio of a B-52 bombing mission over Hanoi on Dec. 26, 1972 and turned it into a video with subtitles, a live real-time map of the all air assets in the area, and pop-up glossaries and annotations so you can understand what is going on. It's very well done and I could easily see someone taking this idea, polishing it up and adding in some interviews with crews and narration and making it into a documentary or possibly even a series. The audio is a little scratchy early on and could use some cleaning up.
At 15 minutes in the B-52s (LILAC) start having to fight their way through SAMs, at 26 minutes they're over Hanoi and start their bomb runs, at 27 minutes the first BUFF gets shot down. From the YouTube comments it turns out that one of the two survivors of the crash of ASH-1 was co-pilot Bob Hymel. He went on to retire from the Air Force as a Lieutenant Colonel and then joined the DIA. He was killed in the Pentagon on 9/11. (via fellow moron XbradTC)
Those Who Are Kind to the Cruel End Up Being Cruel to the Kind
Fireclean VS. Tuohy Defamation Lawsuit Dismissed
Most Of Us Are Blissfully Ignorant About How Much Rancid Olive Oil We Use
Allow this post to remedy that.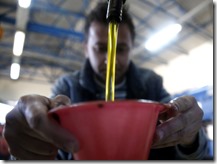 Yes The Camera Really Does Add 10 Lbs
Well technically it's the lens that actually does it.
Apple Has Sold One Billion iPhones
That's a lot of phones.
Wha - You Didn't Think Rule 34 Applied to Pokemon Go?
The Group knows your sins but doesn't care.
Tonight's post brought to you by then and now: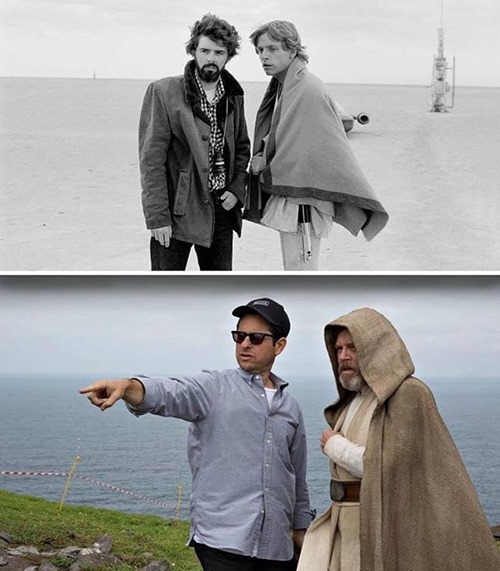 Notice: Posted by implicit permission of El Gran AceCorp LLC. We don't need your pinche tips.

posted by Maetenloch at
10:29 PM
|
Access Comments