« Open Thread [Y-not]
|
Main
|
Thread below the Gardening Thread 23Jul16 [KT] »
July 23, 2016
Our Common Ground [Y-not]
Now that the GOP convention is over, it may seem as if the divisions within the Republican party (and on the Right more generally) are sharper than ever. To some extent they are, but I'd like to encourage the horde to find something - ANYthing - constructive to do in the public arena to stop the Left's continued attacks on freedom. Despite all that has happened, I believe there IS common ground on which we can fight together.
In my case, I plan to focus on identifying Senate and Congressional races where a conservative candidate needs my help.

Several weeks ago I pointed to Darryl Glenn, a candidate for the U.S. Senate in Colorado, who at the time was facing a primary battle against more Establishment-favored candidates. Recall that Glenn was endorsed by (and campaigned with) Senator Cruz. He went on to win in Colorado, which at the time was considered to be a toss up state. Since that time, Colorado's prospects for switching from the blue to the red column have dwindled, however November is still months away and based on how their primary played out, there must be a solid core of conservative activists there who might pull off an upset.
Glenn's candidacy brings up a broader issue I want to discuss -- namely, the challenge many of us face of getting past the hurt feelings of the Presidential primary and finding common ground. Although Mr. Glenn happily accepted Cruz's endorsement and campaigned with him, he has also made peace with Mr. Trump's nomination and spoke at the convention.
Based on my Twitter feed, for some conservatives this may seem like a sign that Glenn is not worthy of our support. I would argue against that view. For most of us, there is no perfect candidate. All politicians are taxis for hire, taking us where we want to go. When they fail to do so, we should stop the cab and get out... then start looking for another taxi.
I don't know much about Mr. Glenn, but I'm certain he's preferable to his Democrat opponent. I accept that he's trying to win an election, so I'm inclined to cut him some slack on the political calculations he's had to make. Whether or not he is an enthusiastic supporter of Donald Trump, I trust Cruz's judgment that Glenn is worth supporting, so I'm inclined to do so as well. Should he win, that would represent a GOP pick up in the Senate and that should matter to each of us, Trump supporters or not.
Colorado represents common ground for those of us on the Right. Should Donald Trump win the presidency, he'll need a friendly Senate to get his SCOTUS nominees confirmed and his wall built. Or, if you are concerned about a Trump administration (as I am), focus on the importance of giving Senators Lee, Cruz, and others a bigger voice with which to state conservative principles. Finally, should Hillary Clinton win the White House, it's important that she not have a Democrat-controlled Senate to push her Leftist agenda.
In addition to Mr. Glenn, I've identified another candidate who appears to be worthy of your support.
Mike Crane is a Congressional candidate in Georgia's 3rd district, whose primary is being held next week. He has been endorsed by Ted Cruz, who traveled to Georgia to campaign with him yesterday. Mr. Crane is another example of a candidate who has earned an endorsement from Cruz, while expressing his own support for the GOP nominee, Donald Trump. Like Glenn, Crane represents common ground on which all conservatives can take a stand. Please consider supporting him with your time, your money, and your vote.
To my fellow Cruz-conservatives, I'll leave you with this:
Today, as Republicans, we agree on a lot. And sure, areas of lesser agreement exist as well. But on the fundamental question: are we satisfied with the current direction of our country; we speak with one voice.

I call on you, as JFK did in the 60's.

And as Reagan did in the 80's.

To chart a new American journey forward.

One that isn't led by me or anyone in Washington, but by you.

And millions of others just like you.

One where we still have differences, yet we choose to concentrate on what we have in common.

One that lifts others up and believes in the rights, responsibilities, goodness, and strength of all mankind.

We have so much that binds us together: our families, our work ethic, our ability to dream and build unlike any people in history. But most of all our charity, our love for our fellow men and women and our willingness to sacrifice for those in need.

Let us unite... on the things that have always made us great.

We are great because we are good.

Please don't give up. Find something or someone you can support this Fall and do what you can to stop the Left's destructive policies.
Tell us about the conservative candidates you support for Senate and House seats below.
**Update: "iforgot" asked about the Louisiana U.S. Senate primary. Here's a recent article about the status of that race:
Two sitting congressmen, the state treasurer and a public service commissioner were among 15 candidates who qualified for Louisiana's open U.S. Senate seat Wednesday with virtually all of them claiming "outsider status," including those already in office.

All are seeking to replace Republican U.S. Sen. David Vitter, who isn't running for re-election. Qualifying for the Nov. 8 election continues here Thursday and Friday.
I'll try to cover this race in more detail in a subsequent post. The Daily Caller had a recent article about one of the "outsiders," Abhay Patel.
**Update 2: NaCly Dog reminds us about Kansas Congressman Tim Huelskamp, who's in a very tight primary battle. Huelskamp had endorsed Cruz back in February. He's Chairman of the House Tea Party Caucus and a member of the House Freedom Caucus.
***Update 3: Joanne recommends we check out the Senate Conservatives Fund website and consider donating there. Good idea!
****Update 4: If, like drider, you want to donate to Senator Mike Lee's Democrat opponent, here's his her XER website and an article about this historic candidate.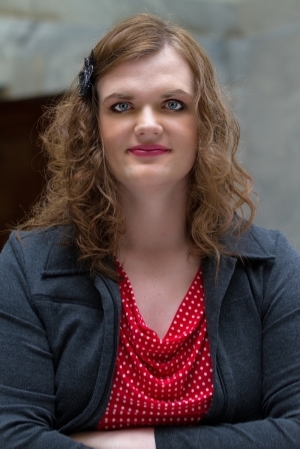 Looks like a winner.

posted by Open Blogger at
09:45 AM
|
Access Comments