« Mark Levin Trashes Obama's Hyperpartisan "Funeral Speech"
|
Main
|
Wednesday Morning News Dump (7/13/16) [Mis. Hum.] »
July 12, 2016
Overnight Open Thread (7-12-2016)
The contempt figures into this, too. The Clintons believed that they could keep people in the dark about their records and their purposes simply by controlling their public events and lock critics out. Unfortunately for everyone, this contempt turned out to be...justified.
It's funny, they say that nationalism is evil, but they actually mean other people's nationalism. And if an American moved to Sweden or Finland and wrote a book about how smug, insular, and close-minded people there are, that would be Ugly Americanism.

-- Glenn Reynolds
ESPN is simply MSNBC with better visuals.

-- Ed Driscoll commenting on the ESPN panelist who called the Dallas police shootings a 'revenge story'.
"It is surprising to me that liberals and progressives object to the term 'government schools,'" he said on the show. "They like government, don't they? These people want more taxation and government spending, don't they? Well, when we think about our public schools, we find they have all the characteristics of government programs."
Are Blacks Disproportionately Involved In Police Shootings?
Short answer: No.
What was the racial breakdown of those who were shot by police in 2015? The largest number, 494, almost exactly half, were white. 258 were black, 172 were Hispanic, and the remaining 66 were either "other" or unknown. (Interestingly, Asians are rarely shot by police officers.)

The 258 blacks represent 26% of the total. That is about double the percentage of blacks in the American population. Is that prima facie evidence of racism on the part of law enforcement? Of course not. It is common knowledge that blacks have an unusually high rate of contact with the police, both as victims and as perpetrators. In 2012-2013, the Department of Justice found that blacks were the perpetrators of 24% of all violent crimes where the race of the perpetrator was known (in 7.8% of violent crimes, it was unknown).

So the percentage of blacks fatally shot by police officers (26%) is almost exactly equal to the percentage of blacks committing violent crimes (24%) [to be clear, that is the percentage of violent crimes committed by blacks, as stated above, which is the relevant comparison]. Indeed, given that the black homicide rate is around eight times the white rate, it is surprising that the portion of blacks fatally shot by policemen is not higher.
New Study: Police Are No More Likely, And Possibly Less Likely, to Shoot at Black Suspects Than White Suspects
In officer-involved shootings in . 10 cities, officers were more likely to fire their weapons without having first been attacked when the suspects were white. Black and white civilians involved in police shootings were equally likely to have been carrying a weapon. Both of these results undercut the idea that the police wield lethal force with racial bias.

[I]n the arena of "shoot" or "don't shoot," Mr. Fryer found that, in tense situations, officers in Houston were about 20 percent less likely to shoot suspects if the suspect were black. This estimate was not very precise, and firmer conclusions would require more data. But, in a variety of models that controlled for different factors and used different definitions of tense situations, Mr. Fryer found that blacks were either less likely to be shot or there was no difference between blacks and whites.

And intriguingly, he found that the rise of mobile video did not substantially change the results in Houston. Racial gaps were about the same in years when iPhones and Facebook were prevalent and in years when they weren't.
Heather Mac Donald: #BlackLivesMatter is Based on a Lie
It is so appropriate that the Black Lives Matter movement took off on the basis of the Michael Brown shooting in Ferguson, which as you say, Rush, was a hoax and has continued to venerate Michael Brown as a martyr to police brutality, which is also a hoax, because the entire movement is based on a lie.

It is simply not the case that the police are disproportionately shooting black males when you take violent crime into account.  And for President Obama to give that movement any credibility when it is now threatening law and order itself, we are at risk of attacking the very foundation of civilization if this type of hatred continues.
Allahpundit's Theory On What's Going on With the Notorious RBG
That's one theory - that she's already planning to get off the Court as soon as possible. Four days ago, anticipating her "RBG Uncensored" knocks on Trump this past weekend, Ginsburg told a reporter from the AP that the next president, "whoever she will be," will likely have multiple Supreme Court vacancies to fill. That was a hint that she's on her way out and that she thinks Hillary has this in the bag. She may feel so confident about Clinton's chances and so sure about her own impending retirement that she's lost her inhibitions about signaling bias against the other party's nominee, suspecting that she'll never have to rule on an initiative of President Trump's.
Along with no Scalia around to shame her and a little dementia.
It Turns Out the Dallas Shooter Didn't Use an SKS - It Was a Saiga AK-74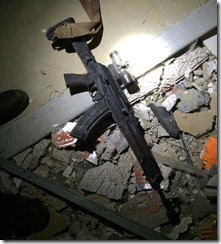 The New Black Panther Party Will Be Armed At Cleveland Protests During the RNC Convention Next Week
End of the Kabuki Dance: Sanders Campaigned With Hillary Today
FBI Director: Guccifer Admitted He Lied About Hacking Hillary Clinton's Email
The DNC Has Some Silly Gimmicks Planned for the RNC Convention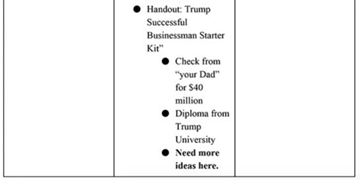 35,000 Venezuelans Crossed the Border into Columbia Sunday to Buy Food
Venezuela Nationalizes Non-Existent Diaper/Tampon Production
No raw materials still means that nothing will get made. But now the idle factory belongs to the people.
One room in Warsaw, Poland 61 years apart.
On the left is the founding of the Warsaw Pact in 1955, on the right is a 2016 meeting of NATO leaders.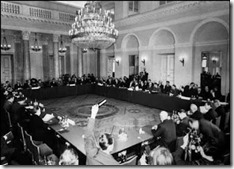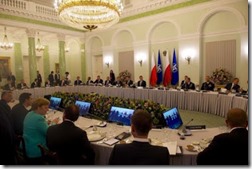 Refugee Crossings Into Greece Down 97%
Preventing refugees from moving further into the EU from Greece as well as non-EU-approved border fences in neighboring countries seems to have stemmed the tide for now.
The human traffickers who brought a million desperate asylum seekers through Turkey to the Greek islands have been stopped. Where once thousands a day were smuggled by the mafias on cheap rubber rafts, very few are making the trip this summer.

To shut down the Eastern Mediterranean route, countries such as Macedonia, Hungary and Bulgaria acted independently and threw up razor-wire fences along their southern borders, defying Europe's central authority in Brussels.

The European Union itself struck a deal that threatens to send the migrants back to Turkey from Greece en masse.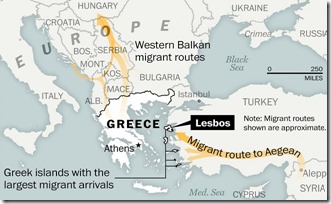 The FBI is No Longer Actively Investigating the D.B. Cooper Case
All leads for the 1971 hijacking have been pursued and it seems unlikely the case will ever be solved.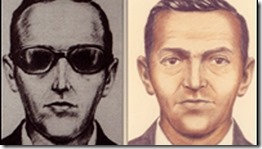 The Internet Thinks Taylor Swift Got Breast Implants -- And Are Shaming Her For It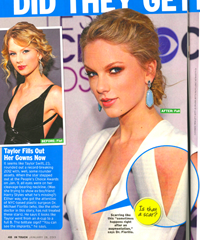 Good News For You Guys:  Naked Restaurant Lifts Age And Weight Restrictions
The Yahoo group is for closers only.
Teh Tweet!
Tonight's post brought to you by staying informed: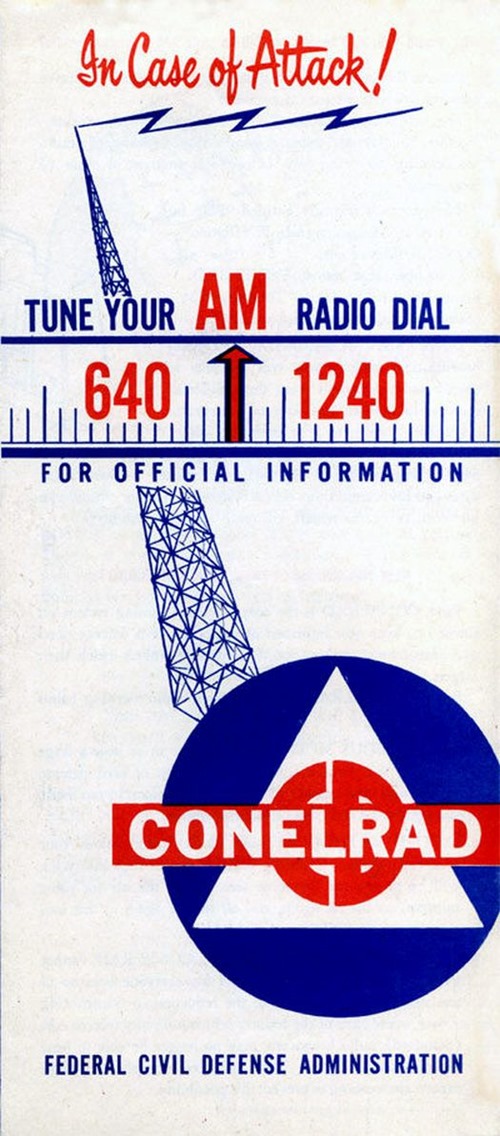 Notice: Posted by permission of AceCorp LLC. The ONT break room is closed until further notice while 'the problem' is being dealt with.

posted by Maetenloch at
11:09 PM
|
Access Comments