« There Is No Headline That Can Do Justice To This Article [CBD]
|
Main
|
I Have A Dream [OregonMuse] »
July 10, 2016
Food Thread: Tableside Prep Is Usually Theatrics...Usually [CBD]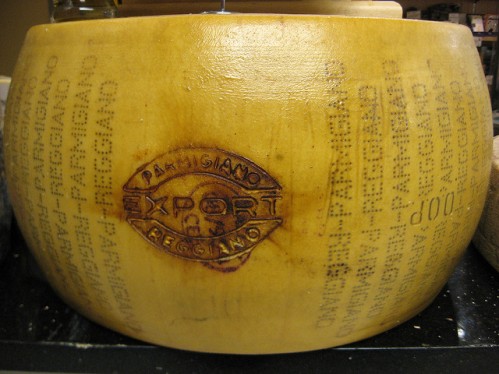 Everyone has seen it....from the Benihana craziness to boning a fish with a flourish. Most of it is just silly posturing, and really doesn't belong in the "food" category, but rather the "entertainment" category.
But....recently I had a Caesar salad made at the table and I wondered whether the freshness of the dressing made any difference. Admittedly, the dressing was superb...better than mine...so it might just be a fine recipe.
Of course, at the same restaurant 30 minutes later they prepared a pasta inside a half wheel of Parmigiano Reggiano. Boy, did I think that was stupid? Yup...right up until I tasted it. Fantastic stuff.
I doubt that it needed to be done three feet from me, but it was fun, and the waiter scraped some of the detritus from the sides of the wheel and put them on my plate, so there's that!
In general? I'll pass. But it was amusing and quite good.

******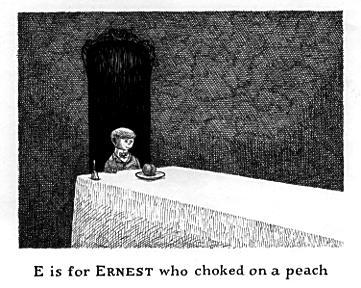 No, this has nothing to do with anything, other than it is immensely amusing and it was discussed in an earlier thread. Although....I don't like peaches very much, so perhaps the advice is sound.

******
I was wandering through the supermarket last week and came across some fresh fava beans. I had eaten a fantastic preparation of them at a Greek restaurant a few days before, so I grabbed a dozen pods, not knowing what the hell I was going to do with them.
I blanched the beans, removed the membrane, and then sauteed with some rough-chopped grape tomatoes that I had salted to get some of the excess liquid out of. A few herbs, some olive oil, then deglazed with white wine.
Fantastic! And trivially easy. It would probably be best with liver and a nice Chianti, but I did the best I could.

******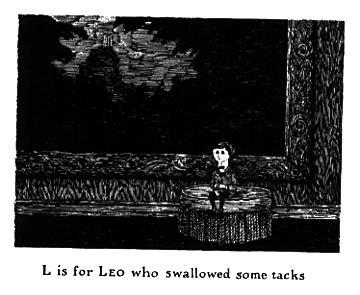 Just a bit of culinary advice.....
In my world eating tacks is preferable to eating bananas, kidneys and calf's brains.
What about the Horde? Truly repulsive foods?

******
Spanish Chicken With Chorizo And Potatoes
from Nigella Lawson, via Provenance Village Butcher sounds fantastic. Except the recipe is for a different dish. What a tease! The recipe is for lamb in coconut milk and curry. It sounds good.
******
I was poking around my recipes and found a planked salmon recipe. I hadn't made it in probably 10 years, but I recall it was nice. Does anyone still use cedar planks? It was quite the fad a long time ago, but i haven't seen it much recently. Eh....I have a few planks sitting in the back of a cupboard, so I'll probably try this again.
Reading the recipe makes me very suspicious of the cooking time. 20 minutes seems like an awfully long time for salmon to spend in a hot oven. If you try this, be careful! And 10 minutes under the broiler is ridiculous.
Planked Salmon with Honey-Balsamic Glaze


1 whole side of salmon, or 4 (6-ounce) salmon fillets

1 teaspoon fine sea salt, preferably gray salt

1/2 teaspoon freshly ground black pepper

1/4 teaspoon dry mustard

1/2 cup honey

1/4 cup balsamic vinegar

Melted butter, for brushing salmon

2 untreated cedar planks, each about 5 by 12-inches, soaked in water to cover for at least 12 hours (available at hardware stores)

Extra-virgin olive oil, for oiling the planks

Preheat the broiler. Preheat the oven to 400 degrees F.

If using a side of salmon, cut about halfway through the flesh about every 5 to 6-inches so there are some spaces for the glazes to sink in. If using salmon fillets, slice about 8 to 10 sliced angles into flesh, to help flesh more completely soak in the glaze.

In a small bowl or cup, mix the salt, pepper, and dry mustard.

In a medium glass bowl, heat the honey in the microwave for 30 seconds to liquefy further. Remove from the microwave and mix in balsamic vinegar.

Brush the top of the salmon fillets (not the skin side) with the melted butter. Season the flesh side with the spice mixture. Brush with the honey-balsamic mixture, reserving some for later.

Put the soaked planks under the hot broiler, about 5 inches from the heat source, until the wood is browned on top, about 3 minutes. With tongs, carefully remove the planks from the oven.

Immediately brush the browned surface with olive oil, then lay the salmon fillets on the oiled surface, skin side down.

Put 2 cookie sheets in the oven below where the planks will go to catch any glazes or juices that run off. Return the planks to the broiler and cook the fish for 10 minutes. Baste with honey-balsamic and place in oven. Cook until it is done to your taste, about 10 to 15 more minutes, or 20 minutes total for medium.

Remove the fillets to a platter, or immediately serve directly from the planks.

posted by Open Blogger at

04:10 PM

|

Access Comments