« Saturday Gardening Thread: Hollyhock Dolls and Parades [KT}
|
Main
|
Saturday Afternoon Chess/Open Thread 07-09-2016 [OregonMuse] »
July 09, 2016
Ace of Spades Pet Thread [Mis. Hum]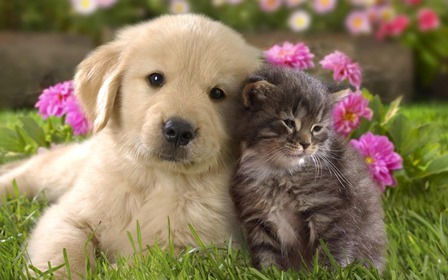 Welcome to the Ace of Spades Pet Thread. Get comfy and relax. You won't find any current events and/or politics discussed here.
Bear Country Can Be Dangerous

Does Fido really need the remote?
Here's a feel good story involving a young dog and a young girl.

Meet the PetMorons
Another fine bunch of characters this week. Thank you for sharing.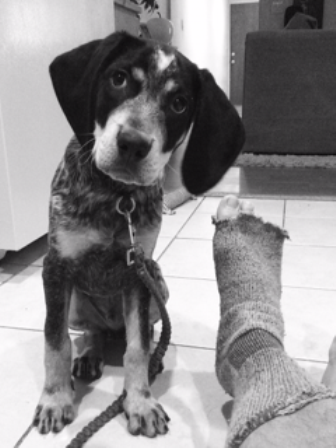 Say "Hello" to Chester. He's a 15 week old Bluetick Coonhound who has a propensity for socks. This cute guy owns johnnyl.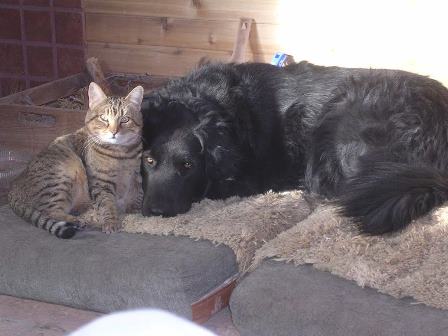 Cats and dogs can get along according to Joel. Here's his cat Mamma Click with Little Bear. Mamma Click was a great surrogate Mom per Joel.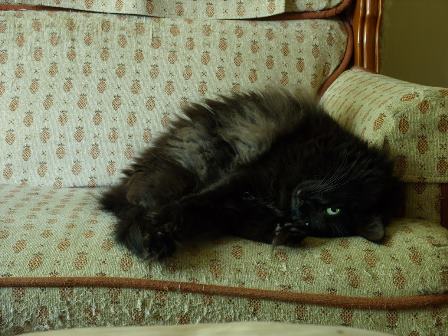 So this is Kira. We've heard rickl talk about her for quite sometime. She looks right at home on that couch.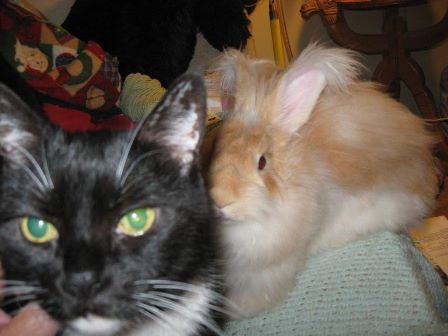 Is this the odd couple? Per Lirio100 no. Although Zee the cat is not as crazy about Ernie the Angora Rabbit as Ernie is about Zee. Cute.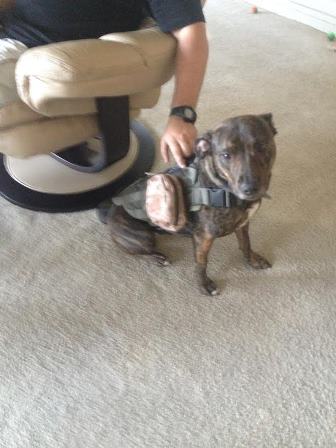 Jane D'oh submitted this photo of Harley. Harley belongs to D'oh Boy. She's part Boxer/Pit Bull. Looks like a top notch service dog.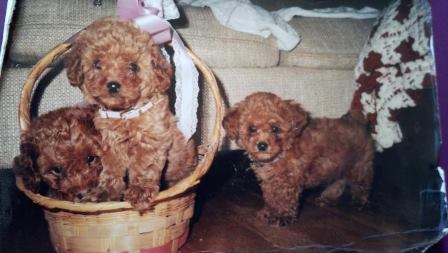 So, is raising and training triplets tough? We'll have to ask Mrs. JTB who submitted this photo of Schnitzel, Liesel & Strudel. Angelic pose?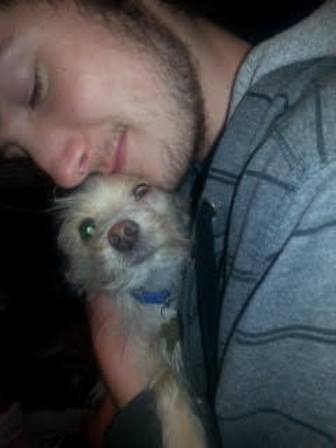 California Girl sent this photo in of her 2 babies. Hope she is around to tell us their names. That info wasn't included in submission.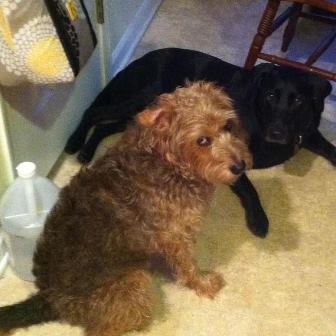 Margaret submitted this photo of Lakota and Rascal. Rascal had belong to Margaret's mom. Both of these beauties have passed per Margaret.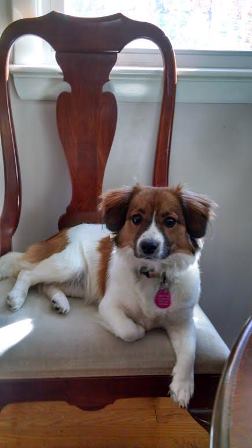 Dagny submitted this photo of Jennifer a 2 year old rescue. As you can see the rescue has been a success.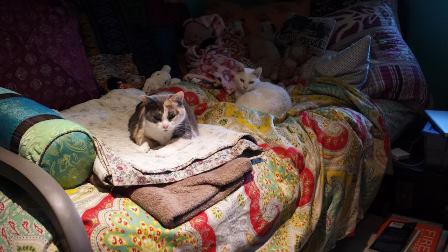 Rounding up this week's parade of PetMorons are Jellybean & Momo cats owned by Gushka. It appears they have a terrible life of blankets and furniture.

As always, we thank you for stopping by. If you have pet/animal news, tips, photos, etc. you can reach us at petmorons at gee mail dot com.


posted by Open Blogger at
02:47 PM
|
Access Comments