« Open Thread
|
Main
|
EMT 6/25/16 Fluck the fu edition. [krakatoa] »
June 24, 2016
Friday Night Overnight Open Thread (6/24/16) UK Invasion Edition [Mis. Hum.]
Cheerio Morons!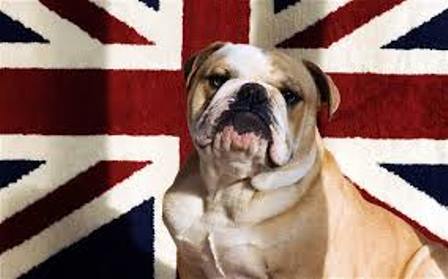 Friday Night Obligations
Normally, CDR-M has a cute video of an adorable canine companion. However, keeping with our UK Invasion theme, meet the Top 10 UK Dog Breeds. Four varieties of Setters didn't make the list.

English Expressions
There are many ways to learn a new language. One way to learn new vocabulary is to picture the word you wish to learn next to the word. Let's learn common U.K. Expressions and slang.
Bloody - used to emphasize almost anything, also bleeding or blooming
Duff - useless, junk, trash
Alright class, let's try to use these 2 words together in a sentence. David Cameron and Barack Obama are bloody duffs.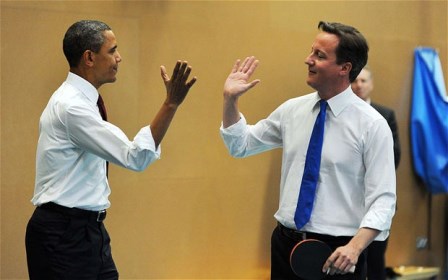 Yes class, they are a pair of bloody duffs.
Smashing - terrific
Let us use smashing in a sentence. Margaret Thostaer and Ronald Reagan were smashing leaders of their respective countries.
Need to increase your vocabulary? Tired of American Slang? Here are the Top 10 British Slang terms.
Breakfast Wars
How many of you remember Ace's epic Kaboom thread?(DO NOT COMMENT ON THAT THREAD OR YOU WILL BE BANNED)

Just imagine if the wee lad had been brought up in the U.K. Do you think he would have ranted about fried tomatoes and black pudding? Check out a traditional English breakfast.

The 25 best breakfasts in Great Britain. I'll let you world travelers battle this one out.
U.K. Odds & Ends
Swear like a Brit.

This should start an overnight discussion/argument. Best bands from the UK. I don't agree with most of them.
Why do Brits drive on the wrong side of the road?

U.K. Quotes of the Day
-Late Phil Lynott of Thin Lizzy

We've left behind a failed political union. We can now rejoin the world as an independent, self-governing nation.
-Nigel Farage - June 24, 2016
Success is not final, failure is not fatal: it is the courage to continue that counts.
-Winston Churchill

Tonight's ONT brought to you by Monty Python's Flying Circus

Notice
Do not taunt uptight Limeys with rubber duckies.
Thank you CDR-M and JuJu. Good night Horde, be well.


posted by Open Blogger at
10:00 PM
|
Access Comments