« The Transnationalists/Globalists/Universalists of the GOP Capital Class Ought to Read this Megan McArdle Piece Before It's Too Late
|
Main
|
Overnight Open Thread 6/17/16 (tmi3rd) »
June 17, 2016
Walking Through History - [Weirddave]
Today I got to do something extraordinary: Today I walked in the footsteps of the first Europeans to set foot on North America. Today I visited L'Anse Aux Meadow.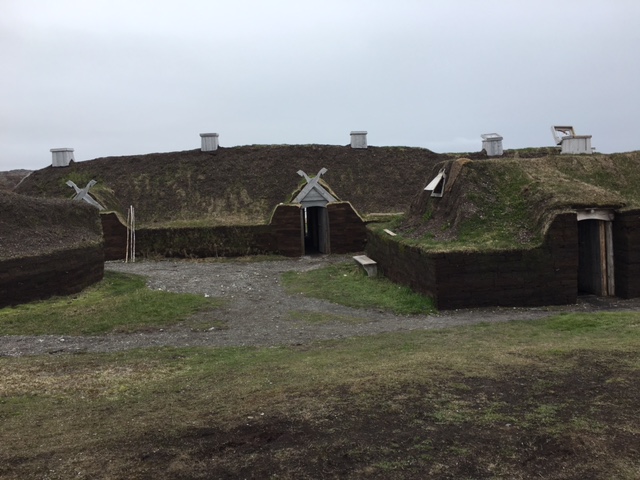 L'Anse Aux Meadow is the site where Leif Erikson* established an outpost in the new world over 1000 years ago. It is on the very northern tip of Newfoundland, Canada's easternmost province (which presents its own problems, see Getting There). Erikson sailed from Greenland about the year 1000, skirted Baffin Island, came south along the beaches of Labrador and put ashore at L'Anse Aux Meadow to establish a camp. L'Anse Aux Meadow is situated in an easily located cove between the vast timber strands of Labrador and the resource rich maritime provinces (Vinland). The land is bog, which had the twin advantages of being an ideal building material for halls and huts, and providing bog ore which the Norsemen smelted into crude iron. Somewhere between 60-90 Norsemen and women lived and worked here for about a decade before abandoning the outpost.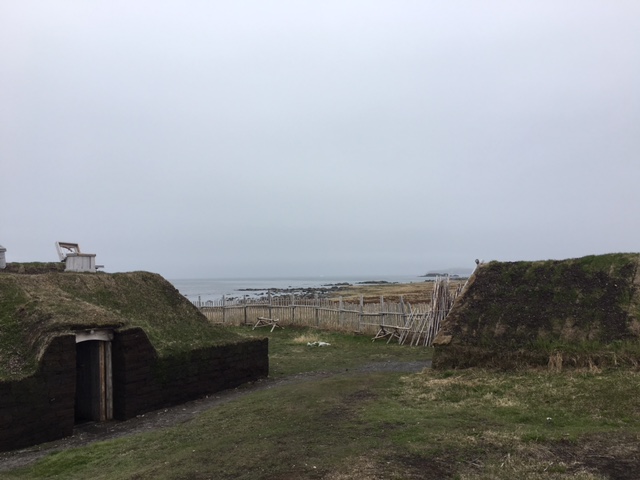 In 1960, Norwegian explorer Helge Ingstad, following clues from historic Viking sagas, arrived in Medee's Cove. The locals directed him to "Indian mounds" where their children played. Ingstad's excavation, and one that followed sponsored by the government of Canada, conclusively proved that Vikings had established a settlement in North America 500 years before Columbus sailed the ocean blue. In 1975 L'Anse Aux Meadow was designated a national historic site, and in 1978 UNESCO declared that it was a world heritage site.

Today, there are several things to do at L'Anse Aux Meadow. There is a visitor center with a small museum and gift shop. Norstead, a reconstruction of a generic Norse settlement is nearby. Right next to the mounds in the meadow they have reconstructed several of the buildings exactly as they would have appeared 1000 years ago.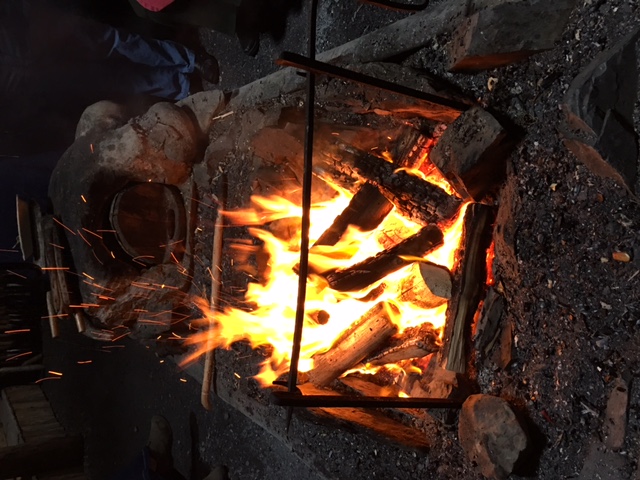 And then there is the actual site itself. Unlike any similar site I have been to, L'Anse Aux Meadow is completely open and accessible. When you go to Jamestown, for example, you don't see Jamestown, you see a reconstruction. Jamestown was on an island. You can't go there. Here, you're walking exactly where the Norsemen walked, you're looking at exactly the coast they looked at. Maybe it because of my love of history, but I definitely got a thrill up my spine and a tear of awe in my eye. Was this a bucket list kind of trip? I was in Newfoundland for a wedding, so yes. There was no way I was going to get to The Rock and NOT see L'Anse Aux Meadow. Sinking my fingers into the same muskeg that Leif Erikson trod was amazing. My wife is of Icelandic descent and has traced her direct lineage back to Erik the Red, so for her these aren't "ancestors" they're ANCESTORS. It's definitely worth doing, but getting there, aye, there's the rub.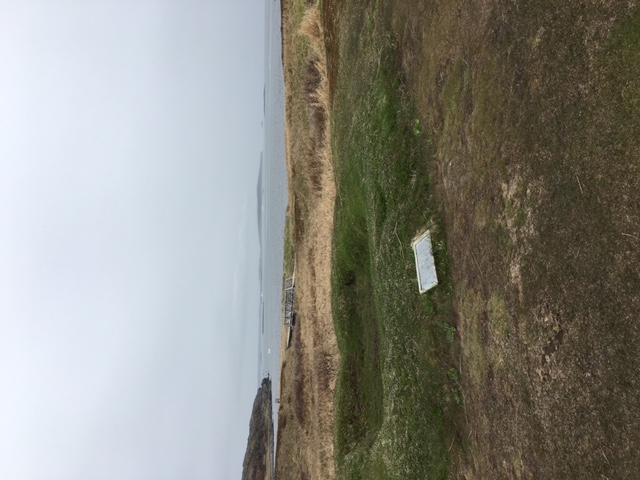 Vikings stood exactly here and saw exactly this (minus the modern bridge and plaque) 1000 years ago!

Getting There

You can fly into Gander, but it's expensive AF and you'll have to make a jillion connections and live in airports for 2 days. Driving from the US means taking I-95 as far as it goes, then transiting New Brunswick and Nova Scotia to North Sydney. There you get on a ferry for an 8 hour trip to Port Aux Basque. Do it overnight and splurge for a cabin (trust me on this). Even then, you can't get into Port Aux Basque if it's too windy (a not uncommon occurrence in the North Atlantic). Our ferry sailed in a circle off Port Aux Basque for 12 hours until it was calm enough to go in, costing us a whole day (you don't drive at night in Newfoundland because the island is infested with moose and you'll hit one). There is no WiFi on the ferry.

From Port Aux Basque it's 699 kilometers to L'Anse Aux Meadow, 699 kilometers of 2 lane highway with lots of potholes. If you love scrub pine and birch, you'll be in heaven. It's very pretty, and Gros Morne National Park, which you'll go through about halfway, is gorgeous. The drive is miserable when it's raining, and it's always raining in Newfoundland. As a bonus it was 2 degrees C today. After you've seen L'Anse Aux Meadow ( a day at most ) you have to do it all over again going the other way. The local hootch is a rum called Screech that aspires to be Val-U-Rite. On the plus side, the locals are friendly, if occasionally unintelligible, and I ate 6 lobsters in four days, so yum.

If you find yourself in Newfoundland, you must go to L'Anse Aux Meadow. If you're thinking of going, my advice would be to take an RV and make it a leisurely trip across the Maritimes. Take 2 weeks off and really enjoy yourself.
*Funny story about Leif. When he returned from L'Anse Aux Meadow to Greenland, he found that he had been removed from the village rolls and could no longer vote. When he complained, they checked their records and told him "We're sorry, we must have taken Leif off our census."

posted by Open Blogger at
07:20 PM
|
Access Comments