Intermarkets' Privacy Policy
Support
Donate to Ace of Spades HQ!
Sponsored Content:
Recent Entries
Absent Friends

Cutting The Cord And Email Security

Moron Meet-Ups

« William Kristol Has Recruited NRO Writer and Iraq Veteran David French for his #NeverTrump Presidential Candidate?
|
Main
|
Wednesday Morning News Dump (6/1/16) [Mis. Hum.] »
May 31, 2016
Overnight Open Thread (5-31-2016)
Quote of the Day  I - Bad Things Edition
Oops! At JFK airport, workers were caught on video entering restricted areas without security checks.

Even worse, some of them had worked more than 29 hours that week.
It is a common misconception that socialism is about helping poor people. Actually, what socialism does is create poor people, and keep them poor. And that's not by accident. Under capitalism, rich people become powerful. But under socialism, powerful people become rich. When you look at a socialist country like Venezuela, you find that the rulers are fabulously wealthy even as the ordinary citizenry deals with empty supermarket shelves and electricity rationing.

-- Glenn Reynolds
Peter Thiel: The Hero We Need Right Now
Eight years ago Gawker outed Peter Thiel for no other reason than they could plus their usual love of destroying peoples' lives. So it's not really shocking to find out that Thiel has been bankrolling Hulk Hogan's successful lawsuit against Gawker which that will almost certainly end with Gawker's destruction.
About eight-and-a-half years ago, the folks at Gawker made a big to-do about outing libertarian tech billionaire Peter Thiel. According to Nick Denton, the founder of Gawker, Thiel "was so paranoid that, when I was looking into the story, a year ago, I got a series of messages relaying the destruction that would rain down on me, and various innocent civilians caught in the crossfire, if a story ever ran."

Yesterday we learned the form of the destructor that Thiel chose: Hulk Hogan.

...There are many delightful wrinkles to Thiel's Count of Monte Cristo-style, best-served-cold revenge. Personally, I'm excited for all the think pieces from liberal journalists concern-trolling Thiel about The True Meaning Of Libertarianism while they wring their hands about the dangers of silencing opponents of the powerful. I'm sure all of these journalists are currently working on essays defending conservative think tanks from onerous, speech-chilling subpoenas filed by the attorney general of the U.S. Virgin Islands. They'll be published soon, I just know it.

Frankly, I'm not all that concerned about the chilling effect that Hogan's suit will have, even if it's being funded by a guy with a (perfectly reasonable) grudge. Let's not forget that Gawker got sued for publishing a private sex tape without the permission of the participants. It was pure prurience, with a newsworthiness factor of nil.
Dennis Prager on Why the Left Hates Western Civilization
This month Stanford University students voted on a campus resolution that would have had their college require a course on Western civilization - as it did until the 1980s.

Stanford students rejected the proposal 1,992 to 347. A columnist in the Stanford Daily explained why: Teaching Western civilization means "upholding white supremacy, capitalism, and colonialism, and all other oppressive systems that flow from Western civilizations." The vote and the column encapsulated the Left's view of Western civilization: In Europe, Latin America, and America, the Left loathes Western civilization.
So, then, the Big Question is, Why? Why is the Left hostile to Western civilization?

After decades of considering this question, the answer, I have concluded, is: standards.

The Left hates standards - moral standards, artistic standards, cultural standards. The West is built on all three, and has excelled in all three.

The Left hates standards because when there are standards, there is judgment. And Leftists don't want to be judged.

...In the moral realm, the same rejection of standards exists. Thus, the Left loathed Ronald Reagan for labeling the Soviet Union an "evil empire." That would mean that America was morally superior to the Soviet Union. And such a judgment was unacceptable. The whole left-wing moral vocabulary is a rejection of Western moral standards: "tolerance," "inclusion," "anti-discrimination" (by definition, standards discriminate), "non-judgmental," and even "income inequality," which deems some people's work more valuable than that of others.

...And finally, we come to the Left's loathing of the religions of Western civilization - the Judeo-Christian religions, with their clear standards of right and wrong. Bible-based religions affirm a morally judging God. For the Left, that is anathema. For the Left, the only judging allowed is Leftist judging of others. No one judges the Left. Neither man nor God.
Japan Report - Part I
Yes maid cafes really do exist. Here is a photo I took in Akihabara while doing um..special blog research. And based on my casual yet oddly thorough research manga, anime, AV porn, energy drinks and convenience stores seem to make up approximately half of Japan's GDP. I'm not an trained economist or anything so it's entirely possibly I'm underestimating here.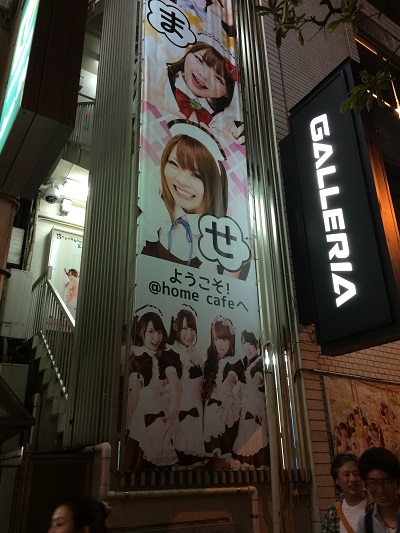 CDR Salamander on Why You Need to Watch Occupied on Netflix
I've recommended the Norwegian mini-series, Occupied, a few times to those who follow me on twitter, but I wanted to bring it over here for discussion.

By reading some of the descriptions, including this one from Netflix, I could see where some in the natsec chatterati might give it a pass, but let me outline why you should give it a watch. As most in the entertainment press are clueless about and have little curiosity to understand military and diplomatic history, practices, or methods - the fact that they miss the forest for the trees in this series is not shocking.

Ignore them - listen to the Salamander.

The acting and sets are very well done with almost none of the usual fluff and cheese one would find if this was done in the USA. Let's get that out of the way. As it is Norwegian, it has a Scandinavian crispness to it that especially those who lived in Northern Europe for any period of time will recognize and enjoy.

The series takes place the near future in Norway. The premise of the series has a few entering arguments that are interesting to watch play out on the screen. The writers are just about pitch perfect in some areas, and certain parts strike Americans in ways an European audience wouldn't understand.

...Finally, when watching you have to keep in mind that on the edges of living memory, Norway was an occupied country with a fighting underground and collaborators. Quisling was Norwegian after all. As such, there are some Norwegian specific sub-plots and messages going on that most non-Norwegians may not get, but I don't think that gets in the way. If you are student of history, you may get one or two of them - but just take them as Easter Eggs and don't worry about looking for them.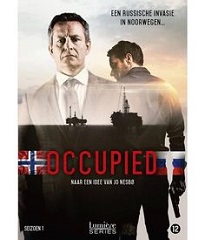 The Top Secret Military Base Hidden in Chernobyl's Irradiated Forest
It turns out that the infamous (to shortwave listeners at least) Russian Woodpecker was located near Chernobyl and had to be abandoned after the 1986 accident.
A Soviet military base in Ukraine was so secret that it was identified as a children's camp on maps. That all changed on April 26, 1986, when the nearby Chernobyl nuclear reactor suffered a an explosion in reactor number four. The installation was immediately abandoned, and never used again. All that anyone knew about it before that was the mysterious radio signals known as the Woodpecker signal.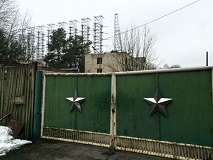 The Yahoo group is for closers only.
Teh Tweet!
Tonight's post brought to you by my usual dinner during the vacation phase: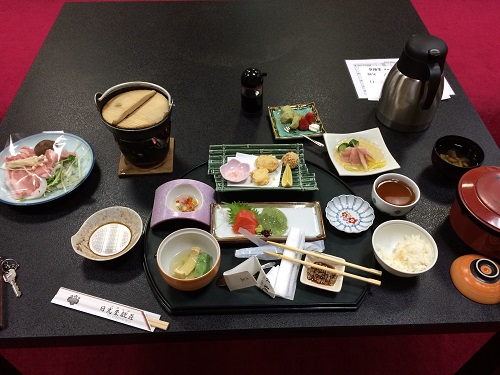 Notice: Posted by permission of AceCorp LLC. Please e-mail overnight open thread tips to maetenloch at gmail. Otherwise remain calm and be in the moment.

posted by Maetenloch at
11:33 PM
|
Access Comments
Recent Comments
Recent Entries
Search
Polls! Polls! Polls!
Frequently Asked Questions
The (Almost) Complete Paul Anka Integrity Kick
Top Top Tens
Greatest Hitjobs