« Saturday Gardening Thread: Inside Out [KT]
|
Main
|
Saturday Afternoon Chess/Open Thread 06-04-2016 [OregonMuse] »
June 04, 2016
Ace of Spades Pet Thread [Mis. Hum.]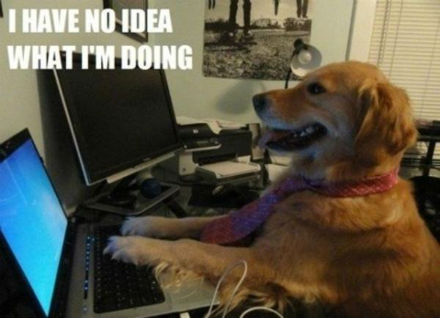 Welcome to the Ace of Spades Pet Thread. We are glad to have you aboard. Sit back and take a break.
Some pet and animal items that made the news this past week.

Meet the Pet Morons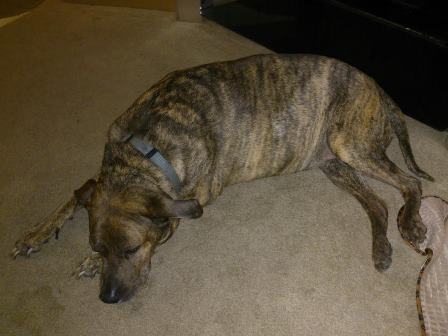 This is Adeline. This dear was half Lab and half Pit Bull. She has gone over the rainbow bridge at age 14. Per her owner, The Black Republican she was adopted and a smart dog.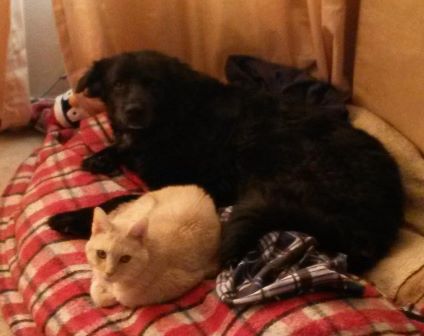 YYY Male has a couple of pets that get together wonderfully. Renata, the dog and Neo, the cat living the life.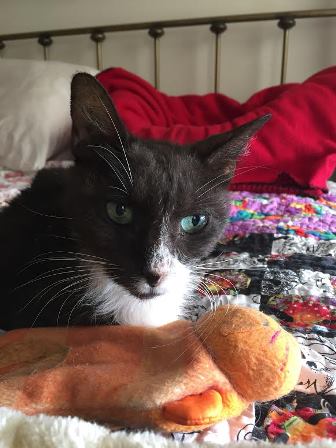 Unfortunately Jaimo is no longer with us. Schmooey stated that this wonderful pet passed in the past month.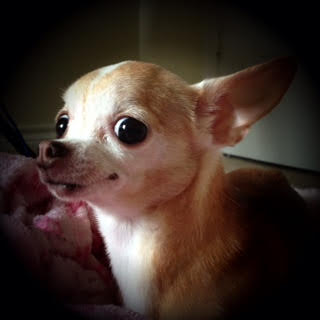 Michael the Hobbit submitted this photo of Heidi. Fine looking dog. Thanks for sharing.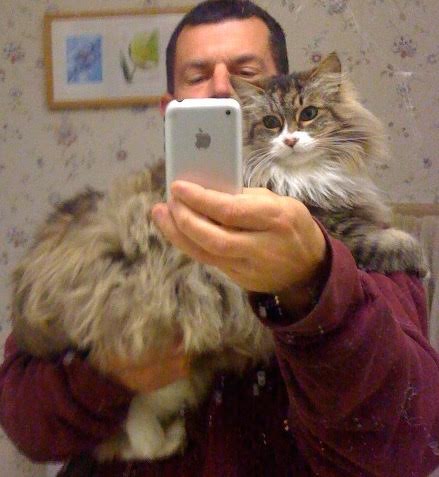 Check out this hefty 18# cat, Rye. Per t-bird he's Maine Coon. Thanks t-bird.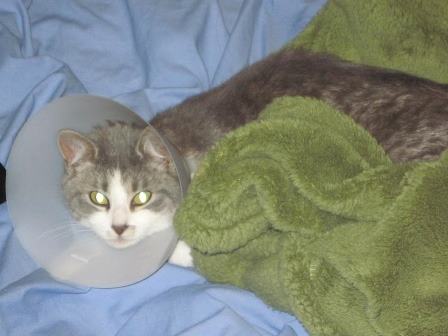 Tammy al-Thor submitted this photo of Beauregard Jackson Edward Lee. The problem. This cat went in for neutering and it turned out that it needed to be spade as it was a female.
Hard to believe these 3 guys are brothers. Meet Pumpkin, Za'thras & Mr. Biggelsworth. Adopted by CFO, that must have been a handful when they were young.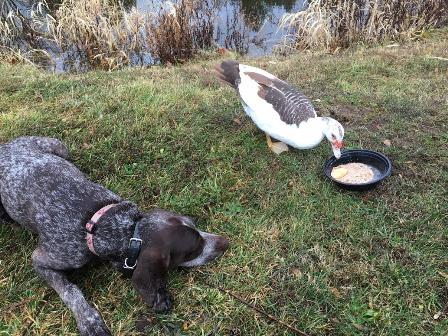 Ima Anon is quite the trainer. Check out his German Short Hair Pointer hanging out with this duck.

Once again, nice looking pets. Thanks for all of your submissions and patience. If you need to reach us, its petmorons at gee mail dot com.

posted by Open Blogger at
02:30 PM
|
Access Comments