« Is Your Cat's Poop Making You Homicidal? The Answer After The Next Commercial Break
|
Main
|
Morning Thread (4-12-2016) »
April 11, 2016
Overnight Open Thread (4-11-2016)
In the first three months after Maine's [SNAP] work policy went into effect, its caseload of able-bodied adults without dependents plummeted by 80 percent, falling from 13,332 recipients in Dec. 2014 to 2,678 in March 2015.
Shapiro's talk, video of which is here, was on what happens when "diversity" ideology and leftist censoriousness stifle free speech and intellectual pluralism. An irony that may have escaped the protesting students, who were busy feeling pleased with themselves while threatening violence if the talk didn't stop and drawing swastikas on the face of a Jewish visitor.
[Jerry] Brown, traveling to the state's largest media market to sign the landmark bill, remained hesitant about the economic effect of raising the minimum wage, saying, "Economically, minimum wages may not make sense."

..."Morally and socially and politically, they (minimum wages) make every sense because it binds the community together and makes sure that parents can take care of their kids in a much more satisfactory way," Brown said.
I've noticed before that our distant ancestors, even the ones often thought to be brutish and boorish, seemed very intent on creating things of beauty even on utilitarian objects.

-- NeoNeocon reflecting on the Vikings.
385 All the talk about bathrooms misses their point.
Every knee must be made to bend.
It's not about the knee.
It's not about the bending.
It's always about the making.

Church Ladies off their meds.

Posted by: Vlad the Impaler, whittling away like mad at April 11, 2016 03:30 AM (3Mimg)
Milo Yiannopoulos Explains Everything in Four Minutes
The Scottish Government is Going to Spy on All Scottish Children and Their Families
For their protection of course.
The handwritten note on an official form read: "Mr Smith feels it is impossible to stop his youngest son from sucking his thumb as he needs it for comfort. Did not appear to take advice on board fully."

The words, written by the two-year-old thumbsucker's Named Person, sent a shiver down the spine of Andrew Smith [not his real name], a father-of-two young boys and a respected academic at one of Scotland's leading universities.

...The surviving extracts appeared to indicate that the minutiae of his family life had been recorded in painstaking detail for almost two years, under a Named Person scheme which has been introduced in his part of the country ahead of its final roll-out across all of Scotland in August. A separate note made by the Named Person charged with keeping an eye on the academic's two little boys was concerned with nappy rash.
You Will Be Made to Applaud: Caitlyn Jenner Is Officially a Beauty Spokesmodel
The Kentucky Derby Is Now Racist Apparently
Neil Cavuto survived a case of advanced Hodgkin's lymphoma and then was diagnosed with Multiple Sclerosis which causes him to go blind occasionally along with other effects.
I've heard MS described as a mercurial menace in that it can rob senses and muscles indiscriminately, anytime and anywhere. It's a disease that doesn't much care about what you're doing when one, or several, of its infamous exacerbations hits. All I know is it hits hard, and to this day, I never seem quite ready when it does. Over the years, it has literally taken the legs right out from under me. There are times when I can't walk, other times when I am walking as if I'm dragging an anchor, as I'm trying to "be" an anchor.

Its vagaries are as weird as their fallout is fast. Mid-shows, I've been blinded, literally, as my vision is all but blacked out. Adjusting to that alone took years. I'm now at the point I no longer use a TelePrompTer at all, not because I'm smooth, but because I have no choice. I've taken to memorizing scripts and bullet points, even guests' points of views and myriad of segment facts, so I'm ready for anything, any time. These weren't choices I wanted to make; these were choices I "had" to make. It's all about compensating - and recovering. I've gotten pretty good at this, or at least faster reacting to this - adjusting for muscles that might suddenly fail me or a brain that might short-circuit on me. It's always the same drill - work with what works in my body, and don't panic over what's not.

Don't get the idea I'm some unique talent; it's more like a desperate gambler trying not to have others see my very weak hand. MS is about playing on with the cards you're dealt - and just dealing.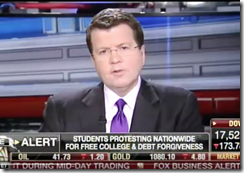 Movies That Roger Ebert Really, Really Hated
"Magoo drives a red Studebaker convertible in 'Mr. Magoo,' a fact I report because I love Studebakers and his was the only thing I liked in the film. 'Mr. Magoo' is transcendently bad. It soars above ordinary badness as the eagle outreaches the fly."
"Spice World is obviously intended as a ripoff of 'A Hard Day's Night' which gave The Beatles to the movies...the huge difference, of course, is that the Beatles were talented--while, let's face it, the Spice Girls could be duplicated by any five women under the age of 30 standing in line at Dunkin' Donuts."
"It's not bad in any usual way. It's bad in a new way all its own. There is something extraterrestrial about it, as if it's based on the sense of humor of an alien race with a completely different relationship to the physical universe. The movie [Clifford] is so odd, it's most worth seeing just because we'll never see anything like it again. I hope."
"John Waters' Pink Flamingos has been restored for its 25th anniversary revival, and with any luck at all that means I won't have to see it again for another 25 years. If I haven't retired by then, I will. ... Note: I am not giving a star rating to Pink Flamingos because stars simply seem not to apply. It should be considered not as a film but as a fact, or perhaps as an object."
Punishing others makes us seem more trustworthy: People scold others for selfish acts to avoid being tarred with same brush
Related: Any of Ace's posts on altruistic punishment.
Do you get this visual joke?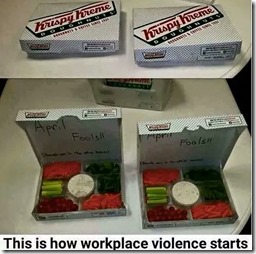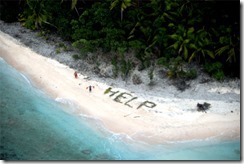 In a scene straight from Hollywood, or a New Yorker cartoon, a US Navy plane spotted the word "help" spelled out in palm fronds on a beach on a deserted island in the remote Pacific.

The three men, missing for three days after a wave overtook the skiff they were traveling in, were found waving their orange life jackets on the tiny Micronesian island of Fanadik, several hundred miles north of Papua New Guinea, officials said Saturday.

The men's families reported them missing Tuesday after they failed to show up at the Micronesian island of Weno, where they were traveling from their home island, Pulap.

"Fortunately for them, they were all wearing life jackets and were able to swim to the deserted island," US Coast Guard spokeswoman Melissa McKenzie said.
The US Navy does a lot of unsung search and rescue work like this for smaller nations that lack the resources to do it themselves.
A Peek Inside Classic Electronic Calculators
Functional works of mechanical art.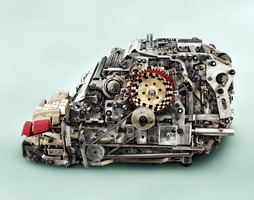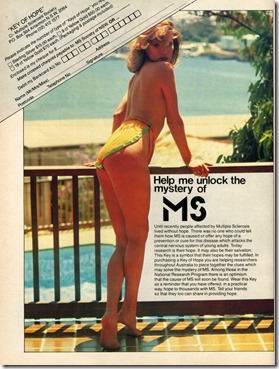 25 Weird and Wacky British Sports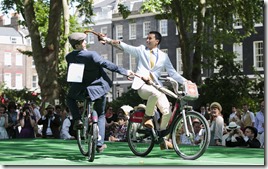 The Yahoo AoSHQ group - it's got electrolytes and shit.
And my twitter thang.
Tonight's post brought to you by a dose of truth for the parents: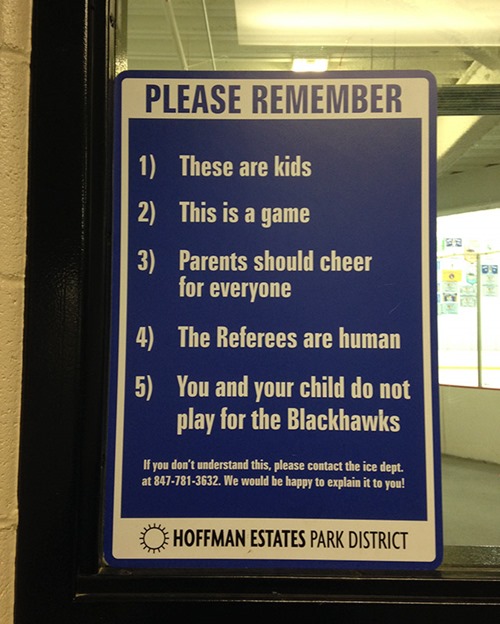 Notice: Posted by permission of AceCorp LLC. Please pass overnight open thread tips via your handler if the all-clear sign is present.

posted by Maetenloch at
11:08 PM
|
Access Comments