« AoSHQ Podcast #132: New Hampshire GOP Debate
|
Main
|
Super Bowl XXXXX or, The Return of Coldplay (CBD) »
February 07, 2016
Food Thread: Predictive Text...The Newest Thing In Cooking [CBD]
H/T Niedermeyer's Dead Horse
And it's not just the ingredients that are funny...click through and read the instructions.
******
Challah is a traditional Jewish bread, rather eggy and a bit sweet. It is served during holidays, in particular Rosh Hashanah, the Jewish New Year. But that one is often made into a round to symbolize the circle of life. It's also the word for the portion of any dough that is set aside for the Kohanim (the ancient priest class). I have no idea whether that is coincidence or there is some connection, so other Jews who actually listened in Hebrew School will have to help out with that question.
Challah is fun to eat, but its real function on earth is for French Toast. Perhaps that should be renamed "Jewish Toast?" We have Freedom Fries.....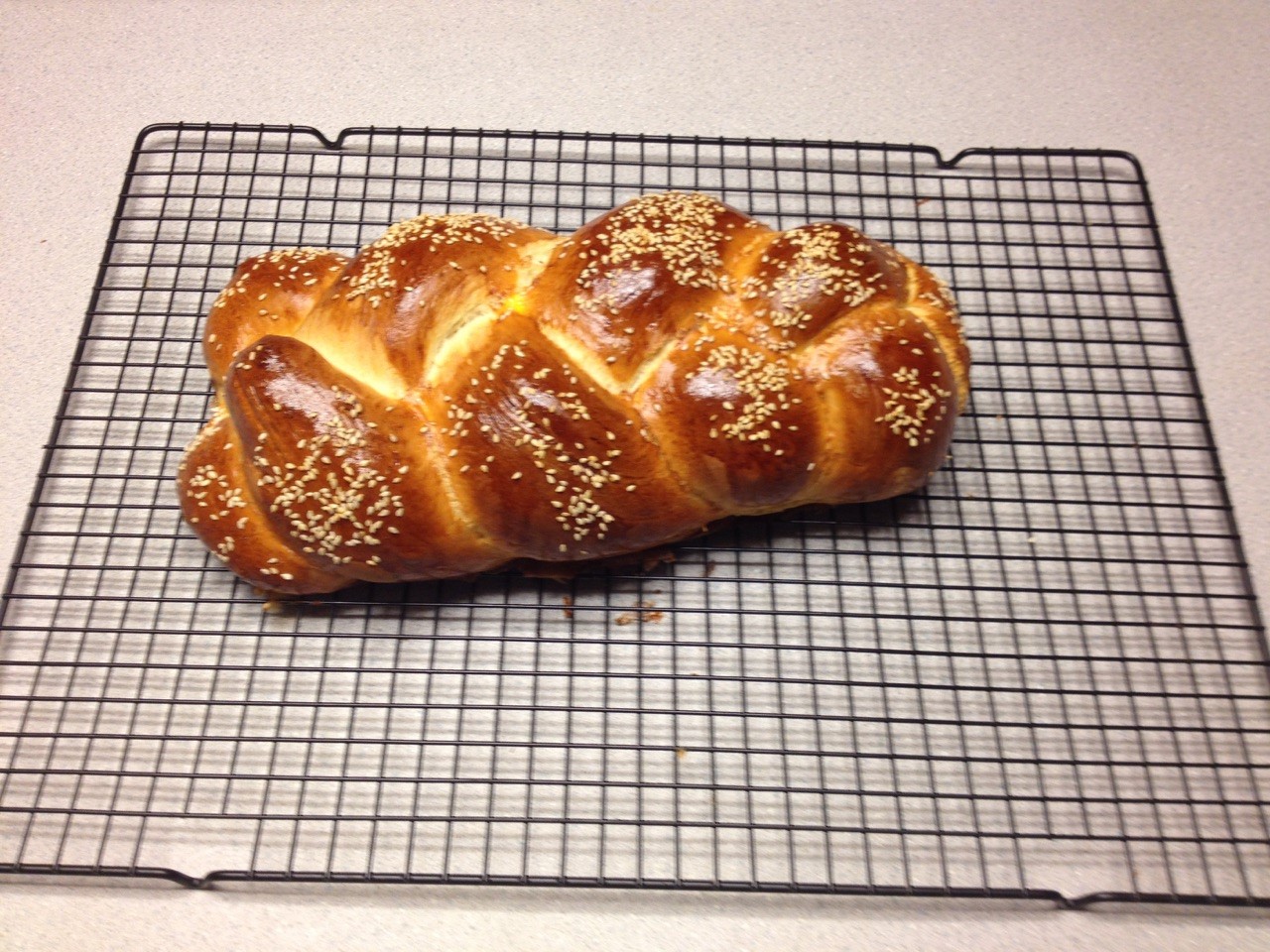 So....Speedster1 bragged about how marvelous his wife's challah was. Yeah....sure. We all brag about stuff, but then run away when actually called on it. But after getting the actual recipe, and seeing the photo of the finished product, Speedster1 might be downplaying how good it is.
These instructions are for a bread machine, but will work with minor adjustments with any mixer capable of handling dough.
Mrs Speedster1's Acclaimed Challah Recipe
Ingredients
1 cup warm water
2 large eggs
1/3 cup olive oil
1/4 cup white sugar
1/4 tsp salt
3 1/2 cups bread flour
2 1/2 tsp instant yeast

For "topping"
1 large egg
sesame or poppy seeds, or both
Directions
1 - Add all (except topping) ingredients to bread machine in order listed.
2 - Set machine for pizza mixing (mine is a Cuisinart, and this setting mixes and goes through the first rise in 1 hour 30 minutes)
3 - Watch mixing of ingredients to assure a smooth dough. Add more water or flour to adjust
4 - Remove dough from machine. Punch down to deflate. place in an oiled bowl and turn to coat. cover with plastic wrap and refrigerate overnight
5 - Preheat oven to 170 degrees for last rise. Grease baking sheet thoroughly. Remove dough from bowl and cut into three equal pieces. Roll into foot long ropes. Braid, folding ends under and pinching to secure.
6 - Place braided loaf on cookie sheet. Put in oven, turning off oven afterward for last rising. Set timer for 30 minutes.
7 - At the end of last rising, remove bread from oven. Preheat oven to 350.
8 - Brush risen loaf with egg and top with seeds
9 - Bake in preheated oven on the middle of rack for 22 minutes. Loaf will be thoroughly brown and risen.
10 - Remove from baking sheet and cool thoroughly before slicing. Loaf freezes well if wrapped in plastic wrap and aluminum foil tightly.

NOTE: for the bread machine step, you could - instead - mix in a mixer with a dough hook, then knead with the dough hook for 15 minutes.

******
So. rumor has it that there is some sort of athletic contest being played this evening. It's not baseball, so really, it can't be too important, but in the unlikely event that you intelligent, perceptive and respectful of American athletic history Morons give a rat's ass about the Super Bowl, what are you maniacs cooking?
I have a large pot of chili in the refrigerator, ready to be reheated. What? Beans? No...I am not a savage. Beef, cut into small chunks (about 1/4"). Mild New Mexico chiles, and not too much cumin, because it can be overwhelming. I also had a bit of beef stock left over from onion soup making, so I used that as most of the liquid. That can't be a bad thing, but I will report if I remember.
As a snack I have planned some Yukon Gold potatoes that I will halve (that's a weird looking word), gut, then fry until crisp. I'll make some sort of filling with the guts that will, of course (because as I mentioned earlier, I am not a savage) include bacon, cheddar cheese, and some chopped green onion.
And popcorn. Why? I have no idea. I just have popcorn on the brain and will make an obscenely large bowl of it to munch on before, during, and probably after the game. Please don't insult me by asking whether it will be made in a pot with oil. of course it will be. Microwave popcorn is for effete Easterners in gun-free states.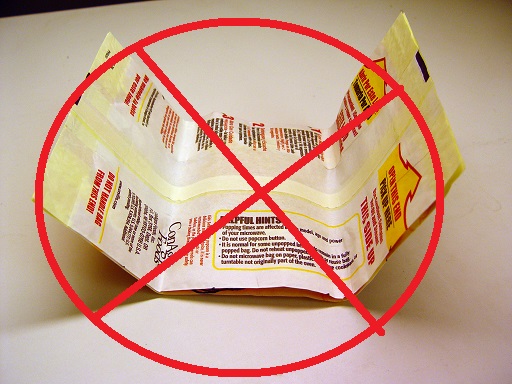 So....what's The Horde preparing for this vitally important game that will decide the bragging rights between Denver and Charlotte? Anyone frying wings? How about grilling burgers and dogs? Arugula salad with kiwis?

******
I have been following the travails of Chipotle for months, and with an embarrassing amount of glee. Their smug "Locavore Is Better" attitude rubbed me the wrong way, and
judging by their recent statements,
it has dawned on them that it was a dumb-ass way of running a business.
Imagine a widget business that sourced all of their parts for all of their factories from hundreds of small local manufacturers, based on proximity and size, not quality of product. Quality control would be a nightmare, the supply chain would be unmanageable, cost control would be...interesting.
They are closing all of their restaurants tomorrow for "retraining." But I wonder whether that is simply kicking the can down the road? I have to assume that the individual restaurants use corporate sanitation protocols already. So are they going to retrain people to do what they were originally trained to do and what their supervisors and managers continually remind them to do? My guess is that a move to a more centralized supply chain is going to fix the problem, which has nothing to do with food handling at the local level.

******
I played around with flavored martinis a few weeks ago, and was pleased with the results. A friend gave me a bottle of Bitter End Thai Bitters, which he uses to great effect in his own cocktails. But he is a pro, and actually knows what he is doing. Ignorance has never stopped me, so I forged ahead with a 5:1 gin martini, using a very flavorful Carpano Bianco Vermouth, Brokers Gin, and four drops of the bitters.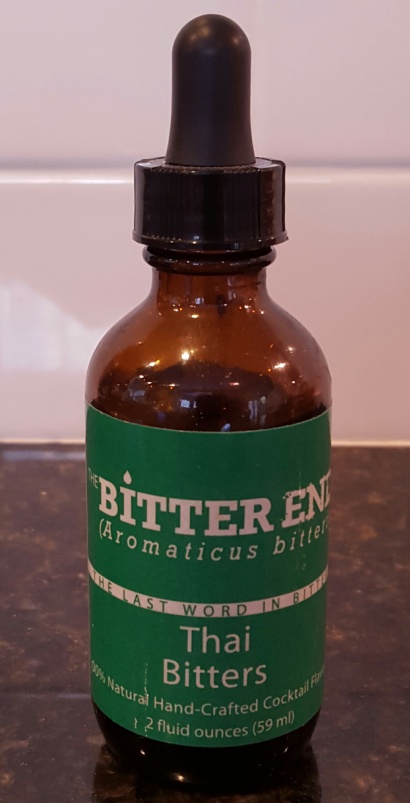 It worked very nicely. The richness of the vermouth was tempered by the subtle heat of the bitters, and the gin flavors weren't masked.

******
Homesick Texan
is a NYC based food blogger and published author who is a damned fine home-style cook. Her recipes are drawn from her Texas roots, and are both good and fun to read. Check out her blog and cook books. Her chicken and sausage gumbo recipe is excellent!
******
This pasta recipe is from Mark Bittman of the dreaded NY Times. Yeah, I know, I have mocked him in the past, but his ridiculous minimalist attitude does make sense with pasta. I like simple flavors with pasta because complexity seems to drown out the pasta itself. But check my comments at the end; I don't think the recipe is perfect.
And he's still a pompous ass who considers himself an expert on all things, including tax policy and, of course, Global WarmingTM

Farfalle with Gorgonzola, Arugula and Cherry Tomatoes
Buy a creamy piece of cheese that will ultimately melt into the pasta, and a variety with strong flavor: blue d'Auvergne, Maytag blue, good Roquefort or mature Stilton are all good substitutes for Gorgonzola. Because you turn the sauce into the pasta over heat, slightly undercook the pasta at first.
Ingredients





Salt and freshly ground black pepper

1 cup half-and-half, cream or milk

1 cup crumbled Gorgonzola or other good blue cheese

1 pound farfalle or other pasta

2 cups arugula trimmed of very thick stems, washed, dried and chopped

1 cup cherry or grape tomatoes, cut in half

Freshly grated Parmesan to taste, optional
Method
1. Bring a large pot of water to a boil and salt it. In a small saucepan gently warm the half-and-half and Gorgonzola just until cheese melts a bit and mixture becomes thick; chunky is O.K.
2. When water boils, cook pasta until it is just tender but not mushy. Drain and return to pot over low heat.
3. Stir in Gorgonzola sauce along with arugula, tomatoes and a healthy dose of black pepper. Stir to combine, taste and add salt, if necessary, then serve immediately, with grated Parmesan if you like.
[Use grape tomatoes, and cut them and drain them a bit before using them. Also, those cheeses he mentions are not all strongly flavored, so just choose a blue cheese you like and one that isn't too expensive. Oh, cook the pasta al dente. Besides, who cooks it until it's mushy? And the Parmesan is not optional. And trim the arugula of all of the stems. Oh hell, I should have just rewritten the whole thing.]


posted by Open Blogger at
04:30 PM
|
Access Comments