« Football Thread: Late Game Edition: Vikings vs. Packers [CBD]
|
Main
|
Morning Thread (1-4-2016) »
January 03, 2016
Overnight Open Thread (1-3-2016)
When I arrived in Leningrad, Mikhail Gorbachev had just become general secretary, and the Cold War was still very much alive. But almost as soon as I left, things began to change. Any American who made her first trip across the Iron Curtain even three years later, in 1988, would encounter a completely different world and a different vocabulary - glasnost, perestroika, reform - from the one I had found. Which also means that anyone of any nationality who is more than a decade younger than I can't possibly have any adult recollection of either the USSR, or the Cold War, or what we used to call "real existing socialism" at all.

Recently, this has begun to seem significant to me. Not because my own experience was significant, but because it means that the living memory of the USSR is now truly fading and the nature of the USSR - its peculiar awfulness, its criminality, its stupidity - is becoming harder and harder to explain. The sense of being surrounded by lies; the underlying anxiety that someone might be listening or reporting on you; the constant, screaming, inescapable propaganda; the sullenness of the crowds on the Metro; the memories of mass terror just below the surface; the useful idiots and the cynical sycophants who supported the whole thing, both in Russia and abroad; all of that is now absolutely impossible to convey.

-- Anne Applebaum in Russia and the Great Forgetting
It's all about power. And they don't care about the Constitution, or social norms of free speech and academic freedom, or campus talk about civility. Because it's all about power. There is nothing admirable about this, it is not simply overzealous well-meaning people. It is mob violence. Because it's all about power.

-- Glenn Reynolds on the campus SJWs
"But we now live in the age of the fake nerd and I think that's where Star Wars fits best. The people that 'f***ing love science!' and watch Big Bang Theory can't shut up about Star Wars. It's another method to signal their membership in the cult of pseudo-scientism. They may never have made it past geometry in school, but they swear they grew up on comic books and were always a nerd."

-- Thezman on fake nerdery
On the other hand if there's one thing I hate, it's nerdier-than-thou nerd hipsterism.
Swiss General: Europe "On The Verge Of Civil War," Citizens Must Arm Themselves
Lieutenant-General André Blattmann has issued a warning to the Swiss people that society is dangerously close to collapse and advised those not already armed as part of the Swiss Army reserve to take steps to arm themselves. Blattmann has been head of the Armed Forces since, 1 March 2009 and his words carry very significant weight in a country in which several Citizens' Initiative referenda against burqas and mosques have proven enormously popular as concerns grow about immigration and Islamisation.
Related: Gun sales up in 12 Swiss cantons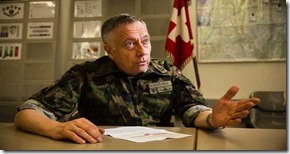 This is not 'Nam, Achmed - there are rules for raping
And man does Daesh have a lot of rules about when you can and can not rape your sex slaves.
Among the fatwa's injunctions are bans on a father and son having sex with the same female slave; and the owner of a mother and daughter having sex with both. Joint owners of a female captive are similarly enjoined from intercourse because she is viewed as "part of a joint ownership."
If the owner of a female captive, who has a daughter suitable for intercourse, has sexual relations with the latter, he is not permitted to have intercourse with her mother and she is permanently off limits to him. Should he have intercourse with her mother then he is not permitted to have intercourse with her daughter and she is to be off limits to him.
And they also seem to be anti-abortion as well at least when it comes to rape-pregnancies:
It is not permissible to cause her to abort if she is pregnant
What If The World Is Not a Coca Cola Ad From the 70s: Family that housed 100+ foreign refugees on farm attacked and threatened with murder by their 'guests'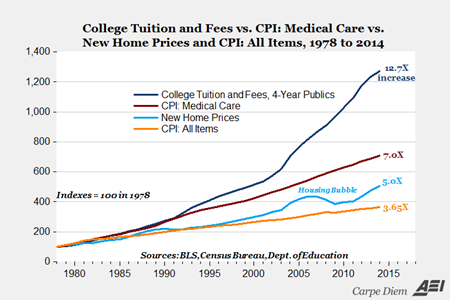 Gavin McInnes on How to Replace a Transmission
Here he focuses on using a heavy-duty utility transmission which is an update to the clutch replacement from the last video.
2016 West Point Cadets Will Wear Class Rings Containing WTC Steel
One tradition I was not aware is that since 2002 families of a deceased West Point graduate can send in their rings to be re-smelted with the gold used in the rings for new classes. So every new graduate carries a bit of gold on his hand that was worn by previous generations of graduates. 
Each class designs its own rings. The ingots of the class of 2016's rings were poured earlier in the year at the Pease & Curren refinery in Rhode Island. That ceremony, known as the "ring melt," is a tradition begun for the rings of West Point's bicentennial class in 2002.

Since then, it's not just any gold that goes into these rings. They're made from gold from class rings that were worn by earlier graduates and that have been donated, melted and mixed with new gold to make rings for the following year's first-class cadets.

A small amount of gold is preserved after each melt so that every graduating class will have traces of gold from all the rings that have been donated since the program began.

This has enabled every class since 2002 to "grip hands" with graduates from the past.

This year, 34 class rings were donated from classes between 1924 and 1985. Some families donating rings sent family members to the ring melt, where they placed the rings in a crucible. A film of the event shows a number of them, including Tom O'Neil, who donated the ring worn by his grandfather.

The grandfather, Colonel Thomas O'Neil, had been in the class of 1934. His grandson had carried his ring through two combat tours in Iraq and two years in Afghanistan. At the ring melt, he spoke of what the moment would have meant to his grandfather.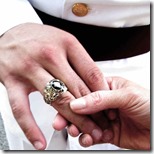 New CA Law: Students Will No Longer Have to Pass High School or Even an Exit Exam to Receive a Diploma
Diplomas of Thinkology for everyone retroactive to 2004!
Top Men: IRS Employee Whose Job Was Assisting Victims Of Identity Theft Charged In $1 Million Identity Theft Tax Fraud.
You had one job.
Charlie Murphy's True Hollywood Stories: I'm Rick James Bitch!
Charlie Murphy's True Hollywood Stories: Fuck Yo Couch, Eddie Murphy!
Patrick Duffy Finally Publishes His Novel Based on Man From Atlantis
About 30 years after it would been topical.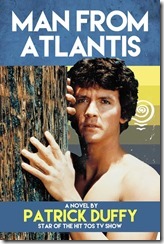 How to Build a Road Roman Style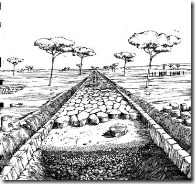 Weekly Commenter Standings
Top 10 commenters:
1 [581 comments] 'eman' [81.58 posts/day]
2 [403 comments] 'Insomniac - Pale Horse/Death 2016'
3 [394 comments] 'Harry Paratestes'
4 [316 comments] 'Anna Puma'
5 [313 comments] 'Misanthropic Humanitarian, wanna get a cup of coffee?'
6 [291 comments] 'Bertram Cabot Jr.'
7 [285 comments] 'Lea'
8 [272 comments] 'Mike Hammer, etc., etc.'
9 [269 comments] 'BurtTC'
10 [259 comments] 'rickb223'
Top 10 sockpuppeteers:
1 [98 names] 'Jason Garrett, ginger imbecile, what needs to be fired... out of a cannon... into a volcano' [13.76 unique names/day]
2 [81 names] 'The Political Hat'
3 [72 names] 'mindful webworker - and corn bread!'
4 [69 names] 'Caitlyn Jenner'
5 [47 names] 'Bertram Cabot Jr.'
6 [45 names] 'Barack Obama'
7 [44 names] 'Prince Ludwig the #Problematic'
8 [42 names] 'Turd Ferguson'
9 [41 names] 'Cicero (@cicero)'
10 [28 names] 'wth'
The group. Banned on 12 universities.
Where it's at - the Twitter
Tonight's post brought to you by New Years Eve in Manchester: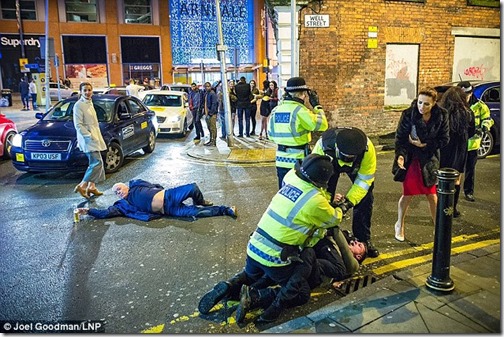 Notice: Posted by permission of AceCorp LLC. Please e-mail overnight open thread tips to maetenloch at gmail. Otherwise send los tipos to Ace.

posted by Maetenloch at
11:03 PM
|
Access Comments