« The Border Surge Continues, And No One's Doing Anything
|
Main
|
Top Headlines Comments »
December 29, 2015
Overnight Open Thread (12-29-2015)
By my count, there have been more than 100 movies made. And yet, despite this staggering number of attempts, Hollywood has still only managed to make one good one: The Fugitive, starring Harrison Ford and Tommy Lee Jones. I mean, it has everything: fugitives, one-armed murderers-for-hire, trains, beards, dramatic standoffs in tunnels, Harrison Ford, Tommy Lee Jones, Harrison Ford confronting a corrupt doctor in front of a hotel ballroom filled with his peers, Julianne Moore for a second, everything. It should be on TV all the time, instead of just almost all the time. The Fugitive is the only good movie.

Don't believe me? Look at the evidence.

-- Danger Guerrero at Uproxx who grudgingly acknowledges at the end that there might be a second good movie as well
It's a good thing he didn't shoot into a group of crows.

It would be awful to murder a murder.

-- Bob Owens on the WI Rep. who killed two birds with one shot and got cited for it
Naturally, despite their obvious skill and inventiveness, the castaways never quite manage to put together a functional raft out of bamboo...

-- Gilligan's Island - Wikipedia, the free encyclopedia
In sum, Samuel Jackson knows nothing about Christianity, Islam, medieval history, the Reformation, Vietnam, the Troubles, or American police departments, and the only people who would take his thoughts (or lack thereof) seriously are those who know even less. The dumb lead the dumber.

In other words, he's one good rant away from a MSNBC anchor gig.

-- Ian Tuttle on the deep thoughts of Samuel L. Jackson
IKEA Furniture Test Proves Girls Are Dumb
Well not quite but men do seem to have the edge at spatial problem solving.
The study asked 40 men and 40 women, all university-aged, to put together an IKEA kitchen cart by themselves. Some people got copies of the assembly manual. Others only had a drawing of the final cart.

With the instruction manual, men and women assembled the cart in about the same amount of time on average, and at roughly the same level of quality. Both genders took around 23 minutes to put the cart together, and on average they only made a few small mistakes, like forgetting some screws, for instance.

For those without the step-by-step diagrams, though, the difference between genders was dramatic. Men took around 24 minutes on average, but women took over 28 minutes, a difference of over 20 percent. Had the researchers not cut people off after 30 minutes, the gender disparity might have been even wider. Women were also far more likely to have major problems with their kitchen carts, like missing a shelf or a railing.
For some reason Jazz Shaw seems to have difficulty simply accepting that men on average are better at spatial type of problem solving and that furthermore because of the wider variability of men when it comes to intelligence-related skills the top 5 spatial problem solvers of a mixed group are likely to be men - as are the bottom 5 as well. Men and women are different in some areas and that's okay.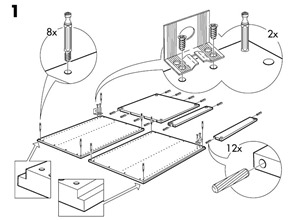 Paul Saunders on Our Current Bartleby Commander in Chief
Polls show that most Americans believe that Islamic terrorism is winning and a serious threat to the US but President Obama remains unconcerned and simply not very interested in battling it.
When President Barack Obama acknowledged in September 2014 that "we don't have a strategy yet" to combat the Islamic State of Iraq and the Levant (ISIL), he stunned his supporters and detractors alike. Obama was similarly candid nine months later, when he announced in a June 2015 statement, "we don't yet have a complete strategy." But why not?

Three reasons appear paramount. The first is the president's defensive approach to foreign policy. On too many issues, President Obama seems primarily motivated by what he wants to avoid rather than what he wants to achieve. Consider Iraq, Afghanistan, Ukraine and Iran, where Obama has sought to avoid military operations in recent years. Libya is the exception that proves the rule, in that the American role in deposing Muammar el-Qaddafi seems to have validated the president's instincts about the perils of what he terms "military adventures."

Secondly, Obama too often resembles a pedantic law professor: he is clearly quite skilled at pointing out the flaws in his subordinates' proposals. The problem is this: a professor's job ends at that point; a president's starts. Yet this president's avoidant foreign policy seems to prevent him from going further. Finally, Obama does not intuitively understand the exercise of power-not just how and when to use it, but its foundations, its psychology and its consequences. The result of these three factors is a "none-of-the-above" policy assembled from the shards of discarded options.
And no this isn't a photoshop - this is an actual graphic put out by the White House: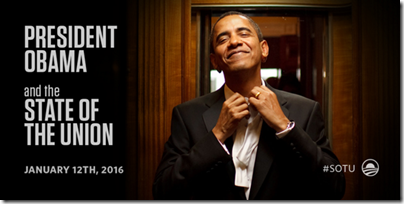 WeaponsMan on How ISIL Has Changed the Human Terrain
The US is simply not playing hardball, and is not playing to win. We don't think that the Powers That Be want the Islamic State to win, but we're hard pressed to name a single thing they'd have done differently if that's what they wanted.

...In any event, here are the presentation slides in .pdf format for those who are interested. Note that this is a large download (11 megabytes). But we pretty much guarantee that if you read this through a couple of times, you'll be better informed about this rampaging group than anybody else at the New Year's Eve party. Which might not make you any more popular, but there it is. IS_Overview_CAOCL-Nov-2015.pdf

Key take-away for us: the human terrain is not what it was when we were actively engaged in theater. US buggoutery, ISIL information operations, and the self-serving actions by all the various nations and factions in the region have permanently altered the human terrain in the area of interest. 2016's problem is worse than 2006's, which is worse than 1996's, which is worse than 1986's. And the fact that we now can see, in crystal hindsight, the errors of those years, is a small thing that does not alter the unpleasant set of choices we have presently at hand.
You Will Be Made To Care: Fines of up to $250K In NYC For 'Misgendering'
"...landlords, employers and businesses they could be running afoul of the law by purposely calling a transgender woman "him" or "Mr." when she prefers a female title and pronoun, or by barring her from using a women's restroom."
FAA Extends Drone Ban to 30 Miles Around DC
Charlie Murphy - True Hollywood Stories: "I Want More"
Eddie's brother, Charlie, is an awesome story teller. There are many perfect one-liners here but the door bell sound is so dead-on it cracks me up every time. By the way 'Darrel' seems to be this guy. Part 2 of the story is here.
The 2016 Putin Calendar is Out
This year's theme seems to be Putin talks to women and the animals.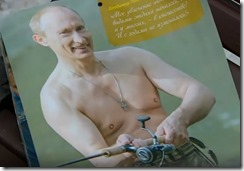 And if you'd like to smell like Vlad Putin, then go here. The perfume is described as 'soft but very firm' with notes of lemon, bergamot, blackcurrant, fir cones, and lamentations of the women.
20 Bond Girls Who Have Aged Well
Some better than others but then for some it's been over half a century. Honor Blackman still looks amazingly good at age 90. And Kim Basinger may have actually improved over the 30 years.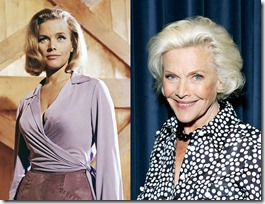 The Best Japanese Commercials of 2015
The winner seems to be Nissin's Top Ramen.
The Yahoo group is for closers only.
Teh Tweet!
Tonight's post brought to you by that smell: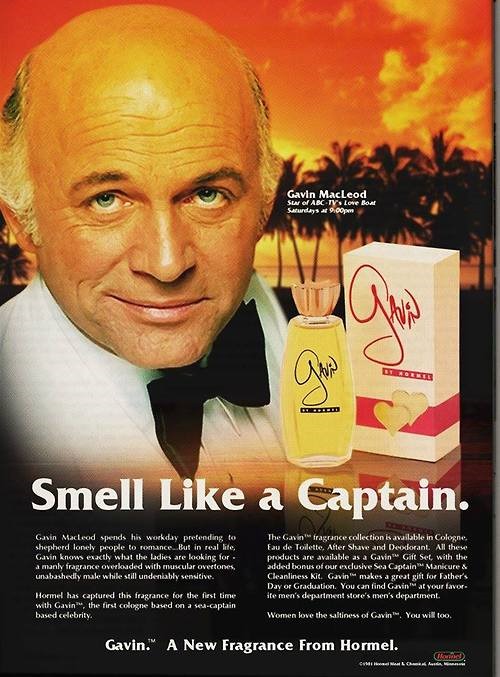 Notice: Posted by permission of AceCorp LLC. The ladies bathroom is now reopened after substantial repairs. You know why and who's to blame. Enough said.

posted by Maetenloch at
11:11 PM
|
Access Comments