« New Year's Resolutions
|
Main
|
Former SJW "Stupid White Knight" Explains How He Came to Understand That Feminism and Social Justice Warrioring Were Nothing But »
January 01, 2016
New Years' Day Gun Thread - Weirddave
Gun of the Week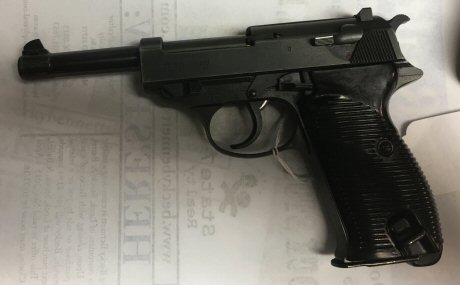 Gunhinged
Ex-Lobsterman who fought off intruder could face eviction for gun

After a rash of break ins at his apartment complex, fearing for his safety, this man went out and bought a gun for protection (he won't say where, which is interesting, but as I understand it, that would only be a problem if he is legally prohibited from owning a gun). He was apparently right to be fearful, because the next day someone broke into his home and he shot them. Now he's fighting being evicted because of gun possession. I miss the days when the country made sense. Someone breaks into your house, you shoot them, the cops who respond look at you and say "Good job".

Law-abiding Gun Owners Never Save Lives
Gun Owners Stop Four Life-Threatening Incidents In Five Days During The Christmas Season
POST-PARIS: Armed Citizens Move To Defend Store After Hearing Shots
Murder rates drop as concealed carry permits soar

Situational Awareness
This video was shot in Chicago (of course). It appears to show a cop gunning down a criminal who was in the process of complying with orders.....or does it? It is fortunate that there were multiple officers and a videographer on scene or this might have become another Tamir Rice situation.
H/T to The Law of Self Defense, the indispensable owners manual for carrying a gun.

Very Disturbing Video
On the other hand, we get this courtesy of Bob Owens. I don't know what to call this except attempted murder, truly I don't.
From the link:
Feaster is in pursuit of Thomas, but it's unclear whether or not Thomas was aware that Feaster was behind him. The first we clearly see of Thomas's SUV is when it has already flipped and is sliding to a stop at :54 into the film.

Feaster's police cruiser comes to a halt a short distance from the the SUV. Thomas's wife Darien Ehorn has been ejected from the vehicle and is critically injured or already dead directly in front of the overturned vehicle (her image is blurred out in the video).
At 1:05, you see the first clear signs of Mr. Thomas beginning to emerge from the SUV, which is laying on it's side. He puts both hands up through the shattered side door window and presses down with both arms to lift himself up.
At 1:07 you see Officer Feaster enter the left side frame of the camera with his hand on his pistol. As Thomas presses down to propel himself up and out of the vehicle, Officer Feaster draws his pistol, extends it directly at Thomas and presses off a single shot at 1:08 as soon as his arm reaches full extension, as captured below.
Officer Feaster wasn't charged.
GOTW Answer
That is a Walther P-38. So what? They're as common a grass. That may be, but this particular one was at my local gun shop, which was handling the FFL transfer. No, what makes this particular gun interesting is its serial number: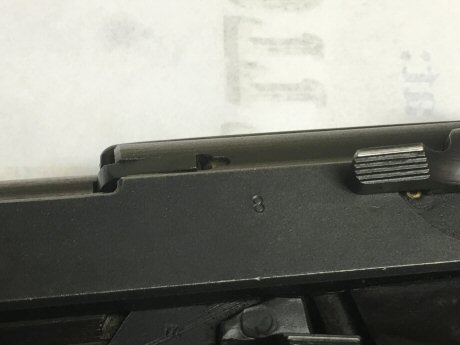 Yes that's right, it's an 8. That's a pretty early model, who knows, it might have been handled by all manner of, er, "interesting" people in Germany back in the late 1930s.
Silly
How Many Sheets Of Paper Does It Take To Stop A .50 BMG [VIDEO]
Pro tip: If Someone is shooting .50 BMG at you, don't hide behind the copier.
Boondoggle
Maryland: The Happy Death Of A Bad Idea
The idea was this: If we take a sample casing from every handgun sold in Maryland, we'll have a database that can be used when we recover a shell casing at the scene of a crime. Genius! So they spent $5 million and 15 years implementing the program, and guess how many crimes it solved?
500?
200?
50?
Nope. 0. No crimes. 26 times the ballistic fingerprint registry backed up existing evidence, but not once did it solve any.
Just in case you were wondering why taxes are so high here in Maryland.
Sniping, the Next Generation
Chris Kyle's Widow Uses Next-Gen Rifle To Win 'American Sniper Shootout'
Absolutely no disrespect to Taya Kyle - I'm not Jessie Ventura – but the equipment she used does cause one to wonder if we are on the cusp of having accurate long distance shooting move from being a hard won skill to simply being more button pushing. As I said, I am not denigrating Taya in any way, but the tech that she's demonstrating does raise some questions, does it not?

Open Carry - Good Idea?
Felon Attacks Open Carrier for His Weapon In Washington Walmart
This is why I'm not a big fan of open carry. I suppose if everyone, or a majority of the population, were carrying openly then it might not be such an issue, but when only scattered people are carrying openly it puts a target on their back. I'd go even further and speculate that if there is another 9/11 scale attack, and if army or national guard troops are deployed to guard key installations or infrastructure, that those troops might be targeted for their weapons. If a terrorist wants an M-4, what easier way to get one than by ambushing a bored guard watching a power substation? Far-fetched? Maybe, but consider that that was the entire strategy behind the FP-45 Liberator pistol in WWII.
Defensive Gun Use of the Week
Woman Shoots, Kills Home Invasion Suspect in Trotwood
TROTWOOD -- A home invasion suspect is dead after police say a mother fought back.

Trotwood police say three males kicked in the back door of a home on Atlas Drive. They forced a woman who was doing laundry into a back room with two children. two other children were asleep on a couch. The ages of the children range from 10 to 16 years old.

While one of the suspects held the woman at gunpoint with a TEC-9 automatic submachine gun, Trotwood Police Capt. John Porter said the two other suspects tried to steal a safe in the home.

Porter said the woman grabbed a gun in the home and shot the armed suspect and all three then fled the home.

When police arrived, they say they found one suspect dead in a neighbor's side yard. Police say they found TEC-9 under him.

The other two suspects fled the area in an unknown vehicle.

Police say an autopsy found that the suspect died of a single gunshot to the left shoulder. That bullet pierced a major artery before exiting the right shoulder.
Bolding mine. I'll eat my gun safe if this two bit thug actually did have an "automatic submachine gun". Not clear if that came from the reporter or the cops, but whoever it is has been watching too much Die Hard, ho ho ho.
Today's thread brought to you by empowerment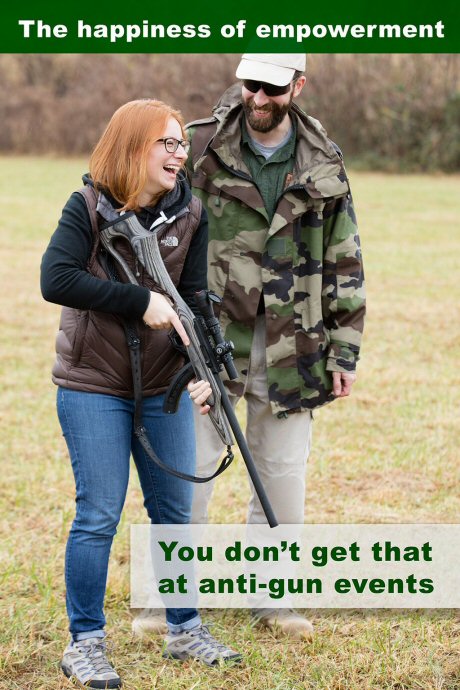 Stories and tips to @Weirddave0 on Twitter


posted by Open Blogger at
03:26 PM
|
Access Comments