« EMT 1/2/16 [krakatoa]
|
Main
|
Saturday Gardening Thread: Hippo Gnu Bear [Y-not and KT] »
January 02, 2016
Christian Art And Music: Yeah You Win -CBD
Whether it is the fantastic wealth of the Roman Catholic Church at its height producing unparalleled masterpieces (Michelangelo AND Raphael? That's not fair), or the composers of the 18th-19th centuries; notably Bach, Mozart and Beethoven...the music and art of Christianity is simply better than any other religious works of Man.
Raphael's Stanza Della Segnatura in the Vatican Palace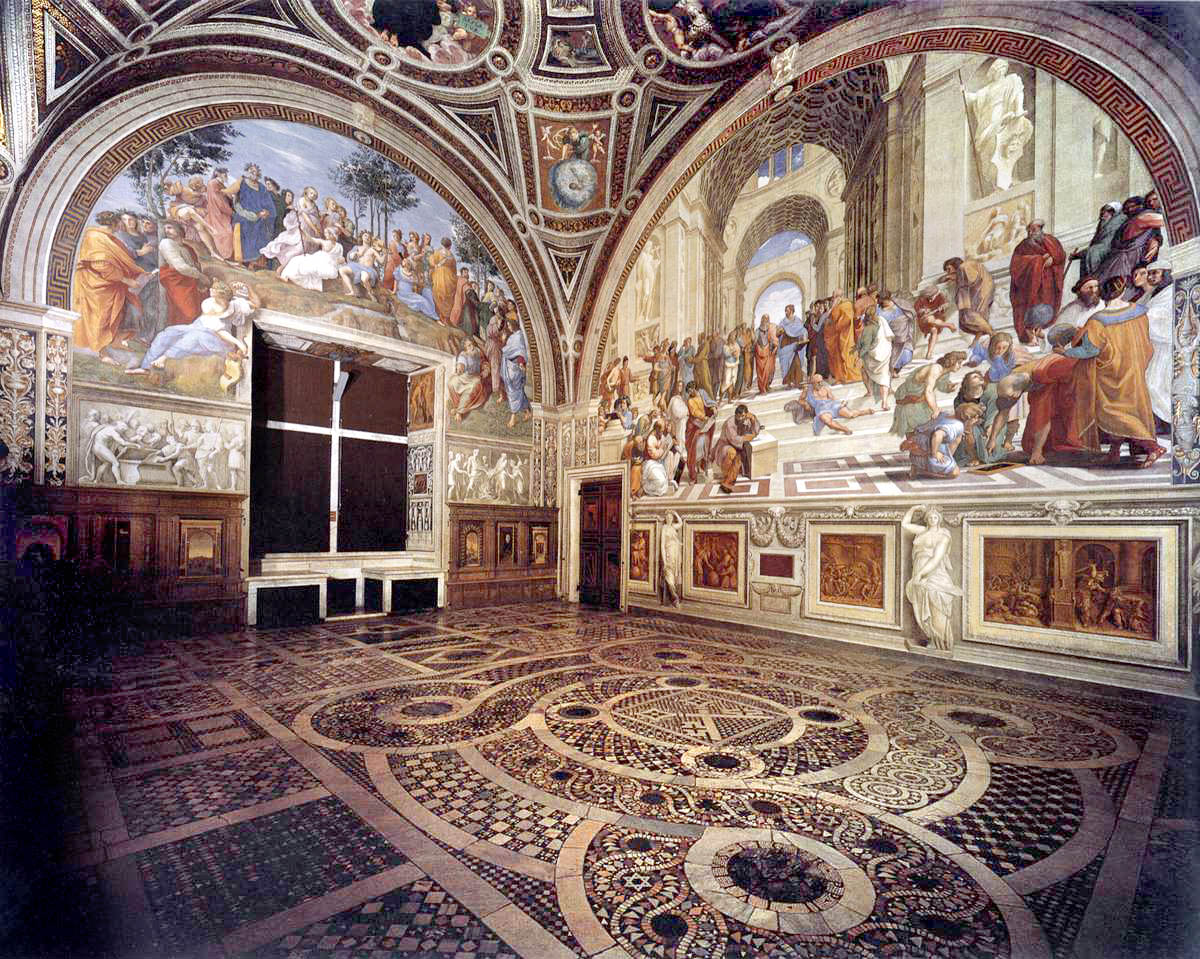 Is there other great religious art work? Sure. But just wander through the metropolitan Museum of Art or the National Gallery or the Art Institute of Chicago or a dozen other museums in this country and Western Europe and you will see what I mean.

Michelangelo's Pieta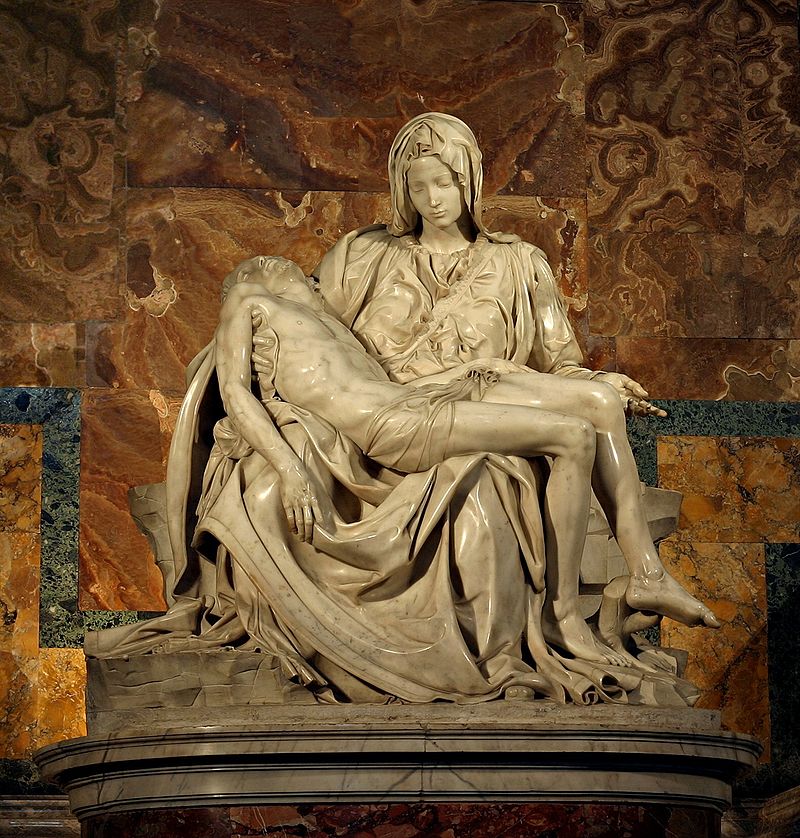 I had an interesting exchange with excitable Andi (before he went bonkers) about the existence of God, and how he relates to Man, and my contention was that these works are powerful evidence that God exists, and that he guides the hand of Man. I might be wrong, but the combination of breathtaking beauty and incredible emotional and powerful intellectual connections in the greatest of these works makes it a reasonable argument.
And yeah....as a Jew I am very jealous.
[addendum] Anna Puma was kind enough to share this link to her blog, where she discusses a beautiful Annunciation by Botticelli, among others. There is another one in the Metropolitan Museum of Art that is slightly more accessible than the Uffizi Gallery in Italy!

posted by Open Blogger at
12:00 PM
|
Access Comments