« Morning Thread (12-21-2015)
|
Main
|
Monday Morning News Dump »
December 21, 2015
All I want for Christmas is DOOM
Before I begin, I'd like you to read this piece. Harden your hearts before you read, babies; the story would draw tears from a stone. (Or in my case gusts of troll-like laughter, since my heart is a burnt-out cinder composed of equal parts cynicism and schadenfreude.) It's a fairly long piece, but it's vital grounding for the essay that follows. It's also quite entertaining, if you're of a certain mindset. As Elizabeth's father Mister Bennett said, "With such narratives to hand, who would read novels?"
I'll just wait here and listen to Rimsky-Korsakov's Scheherazade while you're busy. That's what villains do, after all: we listen to classical music while we plan our evil plans and plot our evil plots.
...okay, finished? Let us continue then. The essay that follows is unconscionably long, but you know me: I find it hard to explain myself in less than 10,000 words. That's why I had to quit teh Twitters.

The engine of economics is driven by scarcity.
A basic definition of "economics" is given by Thomas Sowell (PBUH, may he live a thousand years), which I paraphrase here: "Economics is a system of allocating scarce resources which have alternate uses." The key word I want to focus on here is scarce. It is not abundance but scarcity that lies at the heart of economics. Scarcity of resources is what makes economics a fundamental property of nature. Scarcity is an inherent, inseparable, eternal property of reality. It is not a problem that can be solved -- it is bound up in the laws of physics that govern the cosmos.
The necessities of life -- water, food, clothing, shelter -- are drawn from scarce resources which have alternate uses and thus require a method of allocation. We generally think of systems like "capitalism" or "communism" when we think of economic systems, and there are others (feudalism, for example). But let's boil down the allocation method to two basic kinds: market-based, where scarce resources are allocated according to supply-and-demand dynamics; and command-based, where a central authority divvies up resources according to some set of (usually arbitrary) rules.
Nearly every variant of market-based and command-based economies has been tried over the centuries, and the market-driven economy has emerged as the best solution we have found so far. It turns out that market-based economies work far better than command-based economies for one simple reason: because of what F. A. Hayek called "the knowledge problem". Hayek's insight was that allocating scarce resources is a very complex business in anything other than a trivially small economy, and there's no way that a centrally-managed economy can hope to understand all the decisions and variables that go into making the production of goods and services possible. There is no way for a centralized body to determine how to allocate scarce resources efficiently across the hugely-complex landscape of a functioning economy. Mis-allocation of resources is almost always the near-term result, with the middle-to-long-term result being economic collapse.
Market-based economies use competition and pricing to guide the allocation of scarce resources. Supply and demand fluctuate, and the marketplace uses pricing of goods and services as a signaling device for both buyers and sellers. If supply is high but demand is low, prices drop and the resources that go into the low-demand item are diverted to a good or service where demand (thus price) is higher. If demand is high but supply is low, prices will rise and prompt competitors to enter the market at a lower price or (if the resource is inherently limited, as with beach-front property) drive more intense competition among buyers.
All of this is Economics 101, and it doesn't matter if you're a red diaper baby Communist or an Ayn-Randian hyper-capitalist, you have no choice but to work under these constraints. You live in a reality constrained by scarce resources that have alternate uses; there is no magical elixir or scientific discovery that will exempt you from it.
The dynamics of scarcity operate on services as well as goods.
There is a notion -- mainly coming from the political left -- that some services operate independently of the market (medical care is the classic example, but there are others). This is untrue. Services are bound by the same scarcity dynamics as anything else. Services rely on the expenditure of the most scarce and precious commodity there is: time. Take away all the supporting resources that go into providing a service to the marketplace, and a producer must still spend time in creating and offering the service, and the consumer must spend time in the consumption of the service. The time spent producing and consuming the service is time that cannot then be spent on something else (economists call this "opportunity cost"). Time is finite (scarce!) and, once spent, is gone forever.
Most importantly, time spent consuming service A cannot be spent twice. Time being finite and there only being one physical self, you can only do one thing at a time (in general and as a rule). If you consume service A at a given point in time, that means you cannot consume service B at the same time. You can consume Service B either before or after, certainly, but not concurrently. And that specific amount of time you spend consuming Service A is gone forever -- there are no refunds when it comes to time.
Also, time is money...but only for some. Many people will spend money to save time; some will spend time to save money. Generally if you are a producer you want your customers to come from the former group, not the latter. One paying customer is worth ten cheapskates. (That's a lesson the content-creators are having to learn the hard way.)
Demand for certain services tends to remain historically constant, while demand for others waxes and wanes with the times. Demand for barbers or hairdressers has remained fairly constant (hair keeps growing during good times and bad), while demand for the services of a blacksmith or a farrier has fallen off quite a bit in the last century or so.
The provision of that broad class of economic activity we call "services" is tightly bound to the supply/demand dynamic, and hence is best-served by the market-based and price-driven system of economics. Tastes can change quickly, trends come and go, consumer preferences shift dramatically...it all happens too fast for command-type economies to function.
In which we apply what we have learned.
So we (finally) get back around to the article I asked you you read. The piece is a long jeremiad about how difficult it is for twentysomething "content creators" to make a living creating YouTube videos and doing podcasts and other sorts of social-media stuff. It would be easy to mock this notion, and indeed mockery is called for (since I believe that shame, judiciously applied, is a good corrective for all manner of social and cultural ills). Plus, it's always good fun to watch the violent car-crash that inevitably ensues when penniless hippies try to run a business that caters to other penniless hippies.
Although the original piece ostensibly deals with the economics of internet content-creation, it actually is a purely emotion-driven cri de coeur at the unfairness of it all. The feels-based economics are "sad", apparently. So it might be useful to apply some actual economics to the argument, and see where that path leads us.
If commerce (getting paid with actual money) is the goal, we must figure out the contours of the demand for her product. We know that there is a demand for her content at zero price, but how much demand is there for her content at some unspecified nonzero price? Is she going to offer the same content to both paid subscribers and non-paying subscribers, or do the folks who pay get premium content of some kind? If a premium service is offered, is the content worth the fee they're paying? Or is she just asking for monetary donations from her fanbase, untethered to any particular piece of content she provides? It's not clear from the article, so all I can do is offer some generalized insight.
Demand always runs in front of supply. You don't eat until you're hungry; you don't think about a winter coat until it starts to get cold outside. The old saying that "seeing comes before wanting" isn't really true; seeing reminds you of wants or needs you already have. You don't buy a winter coat because the manufacturer has kids to feed or a mortgage to pay; you buy the coat because you're cold. In the same way, the manufacturer didn't build his coat factory to satisfy you; he built the coat factory to satisfy anybody's demand for a coat. (And if he guessed wrong about the general demand for coats, he'd go out of business regardless of your particular desire for a coat.)
Scarcity governs the internet content marketplace just as it does any other, but the scarce resource is not hosting resources or bandwidth so much as it is time. The time the producer requires to generate the content, the time a consumer spends finding and viewing or listening to said content. Right now, there is a huge glut in supply -- millions of content-creators producing new videos and podcasts and pictures and artwork and jokes and cartoons and essays and political op-ed, every second of every minute of every day. The demand for this stuff isn't growing nearly as fast. What happens when supply outstrips demand? Prices fall, inevitably.
Right now, the monetary price for amateur internet content is roughly zero. Most content creators satisfy themselves with payment in time -- followers who watch their videos or listen to their podcasts. The creator's payment comes in the form of reputation, recognition, pride, or simple joy in the knowledge that other people are enjoying something they created. However, this doesn't amount to much of a paycheck, and some of this free content is quite expensive to produce. Even if the provider is happy to bear the production costs, the wherewithal to pay those costs must be found, and that wherewithal probably will not come from donations or the patronage of a few kind souls. Internet content-creation is bound by the laws of supply and demand, and that particular market is hopelessly glutted. There is money to be made there, but probably not enough to amount to a living. We call this kind of thing a "hobby", which is an avocation one indulges in as a diversion from a full-time gig that actually pays the bills.
For the day gig that provides a steady paycheck, there's always the job at Chili's or Starbucks or Target or wherever else it is that twentysomethings with no useful job skills go when their dreams have been shattered. It may be embarrassing to have one of your internet followers see you in your work smock at Starbucks, but it'd be even more embarrassing for them to see you at the local welfare office or homeless shelter, or rattling a beggar's cup down on a subway platform. (And I'd argue that doing productive work shouldn't be embarrassing, no matter the job. There is honor in doing a job well, even if it isn't a particularly high-profile job. You're earning your money and providing value to your employer. You're pulling your own freight, and behaving as an adult should. This should be a point of pride, not a humiliation.)
None of this is unfair. I know it seems that way, especially to hothouse flowers who have lived their entire lives being praised and coddled, but there's nothing particularly amiss. It's just the way things are. You tried something, and it didn't work out. Try something else, and something else, and something else again until something works.
Artists tend to hate market-driven economic systems. This isn't a new phenomenon.
Speaking of the way things are....
Artists, historically, tend to loathe market-driven economic systems. It's infuriating to pour your heart and soul into some creative work and then have it land with a thud out amongst the hoi polloi. Many's the misunderstood self-declared genius whose transcendent work of art or music went unseen or unheard because the philistines with all the money couldn't be arsed to open their minds a bit. Famous composers, artists, and writers have produced oceans of bitter invective over their inability to make a living wage off their art. "Pearls before swine" the artist mutters darkly, and off he goes to drink himself to death.
This may explain why so many artists, actors, musicians, and other "creative" types are drawn to socialist or authoritarian economic models. If the dopey bourgeoisie can't be drawn to appreciate a work of art, perhaps they can be compelled to appreciate it by the power of the State! (Or at least be compelled to pay for it.)
Always leave them laughing.
Here's a passage from the linked article that is sublime in its unintentional hilarity:
Money anxiety is a deep and longtime trigger for me. I've almost quit Just Between Us a few times, once after spending hours hysterically crying in my parked car because I wasn't sure how I was going to make rent. My parents couldn't help me financially because they had their own problems. I had already sold some of my old clothing at Crossroads and Buffalo Exchange. Allison's parents offered to lend me money, but I wasn't comfortable taking from them. Finally I borrowed money from a very kind friend who I've since paid back. During that time, I had more than 70,000 Twitter followers.
All the demons are here, babies: triggering, hysterical crying, emotional incontinence, self-pity, casual hipster name-dropping ("Crossroads" and "Buffalo Exchange", like tout le monde should know or care about these places), inability to function as an adult, and deadbeat money-borrowing from long-suffering friends. But the non-sequitur "[d]uring that time, I had more than 70,000 Twitter followers" is what transforms this dreary Millennial catshit into comedy gold.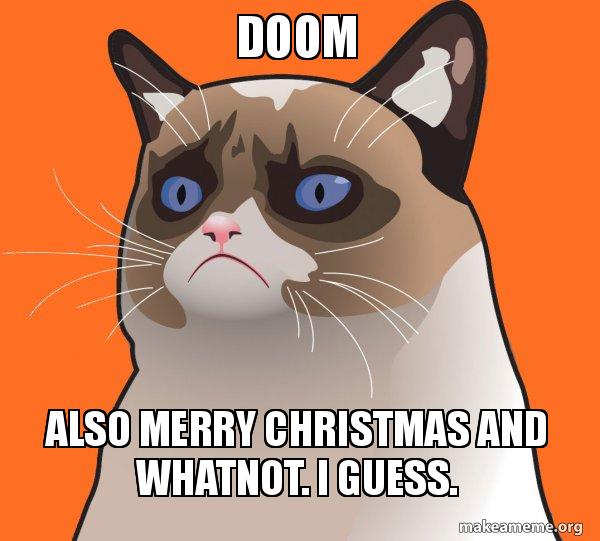 posted by Monty at
08:00 AM
|
Access Comments