« Establishment Voices: Hey, The GOP Got Some Good Stuff Out of This Deal, You Know
|
Main
|
EMT 12/19/15 [krakatoa] »
December 18, 2015
I Wasn't Even Supposed To Be Here Overnight Open Thread
Everyone Loves Horses, Sunsets, and Bacon
The pictures are something.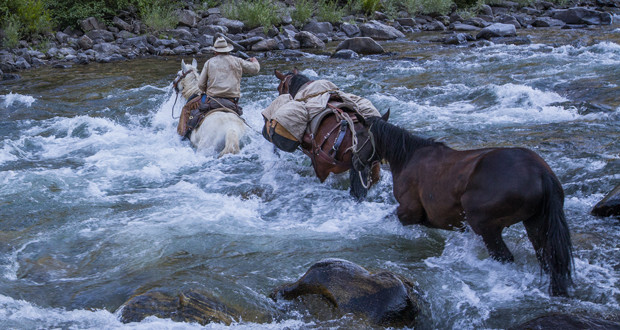 So's the trailer. I can't tell you if it's something, though, because I tried to order the DVD and they're all out of them. Note: They're currently out of them at Amazon, where I ordered from, out of convenience. You can buy them directly from the Unbranded website, though. I goofed in saying you couldn't get them currently.
Beware the "Night Air"
The Miasma theory of disease persisted into the late 1800s.
People did not accept the existence of germs. There was some scientific reason for that -- they did not accept hypothetical tiny beasties which had never been seen.
However, by rejecting the idea that diseases were caused by an unseen tiny organism, they fell back on the "miasma" theory of disease, which claimed that disease was just caused by "noxious vapors" in the air.
It was for that reason that hospitals used to have all of their windows shut tight -- to keep out the poisonous vapors of the night air. That's the exact opposite of what you should do -- hospitals used to be unventilated places where people breathed nothing but the germ-laden breath of the patient beside them.
Interestingly, the miasma theory continued to be fairly widely accepted even after scientists began seeing bacteria and germs in microscopes, and even after they specifically identified the germs that caused specific diseases (such as tuberculosis).
The problem was that the miasma theory, while wrong, was also... in the ballpark. After all, if people tried to keep out the "miasma" coming from swamps, they also, inadvertently, kept out the mosquitoes that carried the germs that actually carried malaria. And smelly, stinky water -- polluted by human waste or dead animal carcasses -- did cause disease. Just not because of the smell, per se, but because of the beasties swimming in it.
There was a cholera epidemic in London in 1854. An epidemiologist, John Snow, correctly figured out that the entire epidemic was due to a single polluted well, and when he got the authorities to close the well, the epidemic ended.
John Snow, however, believed in the miasma theory, and that the water caused cholera because it was infused by noxious vapors. Therefore, John Snow's success at stopping a major epidemic caused people to continue believing that germs were just a silly science fiction theory.
Compare to the current Resident of the United States' inability to correctly identify the vector causing the disease plaguing us -- and with similarly deadly public health consequences.
Speaking of Stupid Sh**
For years, Anthony Watts of Watts Up With That? has been cataloging poorly-placed climate temperature thermometers, which are often placed near, for example, steampipes, thus jacking up their readings. Or they'll now be located on a hot, heat-sink asphalt parking lot, whereas before they stood in an open field.
He's now released his full formal study on the poor placement of temperature sensors, and how it skews the "world temperature" upward.
This Is a Bunny
Pretty much explains itself.
18 Hybrid Animals That Really Exist
Most of these are sterile breeds, like John Kasich.
Awkward Christmas Pictures
From VA Viper. Like the last link, actually.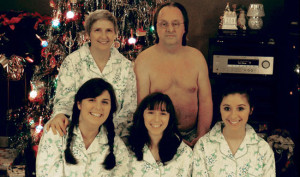 John Bender had it easy.
Well that's all I've got.
Except for this one thing.
If the link doesn't work, here it is.
Notice: Posted by permission of AceCorp LLC. Please e-mail overnight open thread tips to maet or CDR M.

posted by Ace at
10:04 PM
|
Access Comments