« Suck A Duck! - Niedermeyer's Dead Horse
|
Main
|
EMT 12/13/15 [krakatoa] »
December 12, 2015
Overnight Open Thread (12 Dec 2015)
This warmer weather makes it much easier to catch the Geminids meteor shower. You can check the Canadian Meteor Orbit Radar (CMOR) if it is active before venturing out.
OPM Breach
I still know people who haven't been notified yet. OPM took 5 months to notify victims of data breach. And people still want government to run healthcare and every other facet of their lives?
Obamacare
Eff you Harry Reid and your unions. You wanted this POS so enjoy. Reid seeks parting gift for unions in tax deal. How about we just do away with Obamacare and get "relief" for the millions of Americans who have been negatively impacted by this horrible piece of legislation instead of just focusing on your union cronies Harry?
Christmas Music
This is a fantastic medley from Two Steps From Hell. Starts out a little slow but damn does it get epic.

Immigration
America's immigration challenge: policymakers seldom ask whether their arrival would benefit the United States.

Nobody is making conscious decisions about who is wanted and who is not, about how much immigration to accept and what kind to prioritize-not even for the portion of U.S. migration conducted according to law, much less for the larger portion that is not.

Nor is there much understanding of what has happened after it has happened. A simple question like, "How many immigrants are in prison?" turns out to be extraordinarily hard to answer. Poor information invites excessive fears, which are then answered with false assurances and angry accusations.
Is it too much to ask to at least do some basic analysis and due diligence and not be labeled racist or something?
Super Bug
Well this does not sound good. Scientists have found a new strain of bacteria that is resistant to all antibiotics.
News Bloopers Of The Year
More Investigations
Um whatever. It's all they do. Investigate, investigate, investigate and nothing ever changes or happens. 3 House committees join forces to investigate whitewashed ISIS intelligence.
UAVs
Just a matter of time. 90 'near collisions' between UAVs and commercial jets.
Cat Video
Tonight's ONT brought to you by: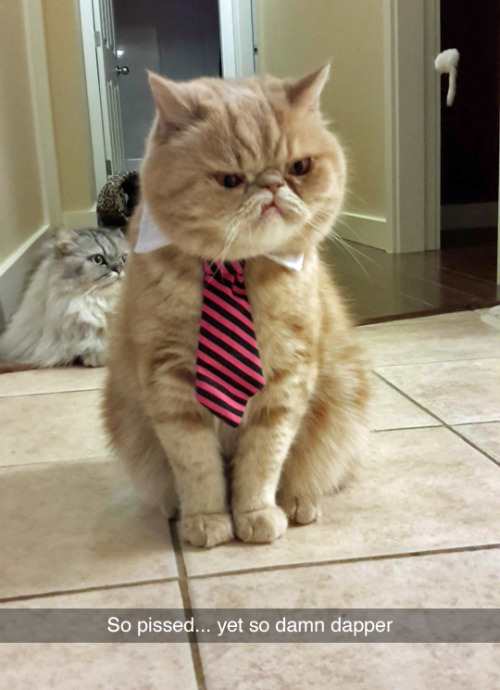 via
Notice: Posted by permission of AceCorp LLC. Please e-mail overnight open thread tips to maet or CDR M. Otherwise send tips to Ace.

posted by CDR M at
10:03 PM
|
Access Comments