« Football Sunday in America! - [Niedermeyer's Dead Horse]
|
Main
|
Football Thread: Late Game Edition [CBD] »
November 29, 2015
Food Thread: Ah....The Food-Induced Thanksgiving Coma [CBD]
My Thanksgiving Turkey

Yeah....I am not intently focused on food right now. A week of cooking and then a few days of nonstop eating will tend to put me off my feed. And I have a confession: I had a salad on Friday night. Please don't hate me! Now, I ordered it with sliced hanger steak, but still.....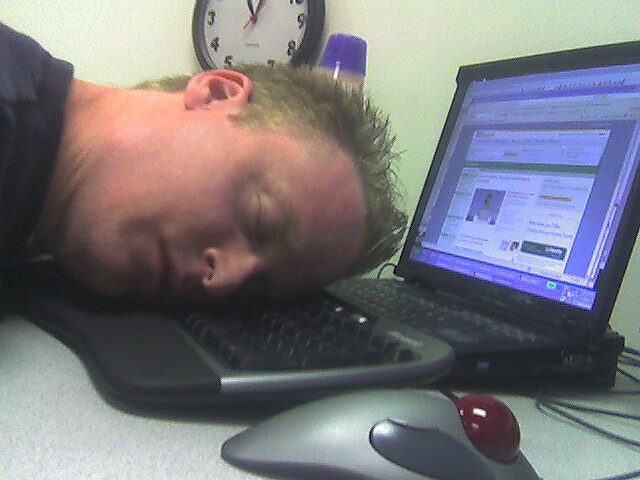 I have found that when I am cooking for things like Thanksgiving, I have very little desire to taste the food as I cook, which is a necessity if you want it to taste good. I do it, but it isn't as pleasurable as dipping a chunk of bread into a sauce on some random Tuesday night in February, or that first spoonful of stew on a cold and rainy March weekend. My guess is that my taste and smell is just overwhelmed with the sheer volume of all that is floating around. It must be an incredible challenge for chefs in serious restaurants to taste and re-taste, dish after dish, day after day.
******
artisanal 'ette went a different and interesting direction for Thanksgiving.....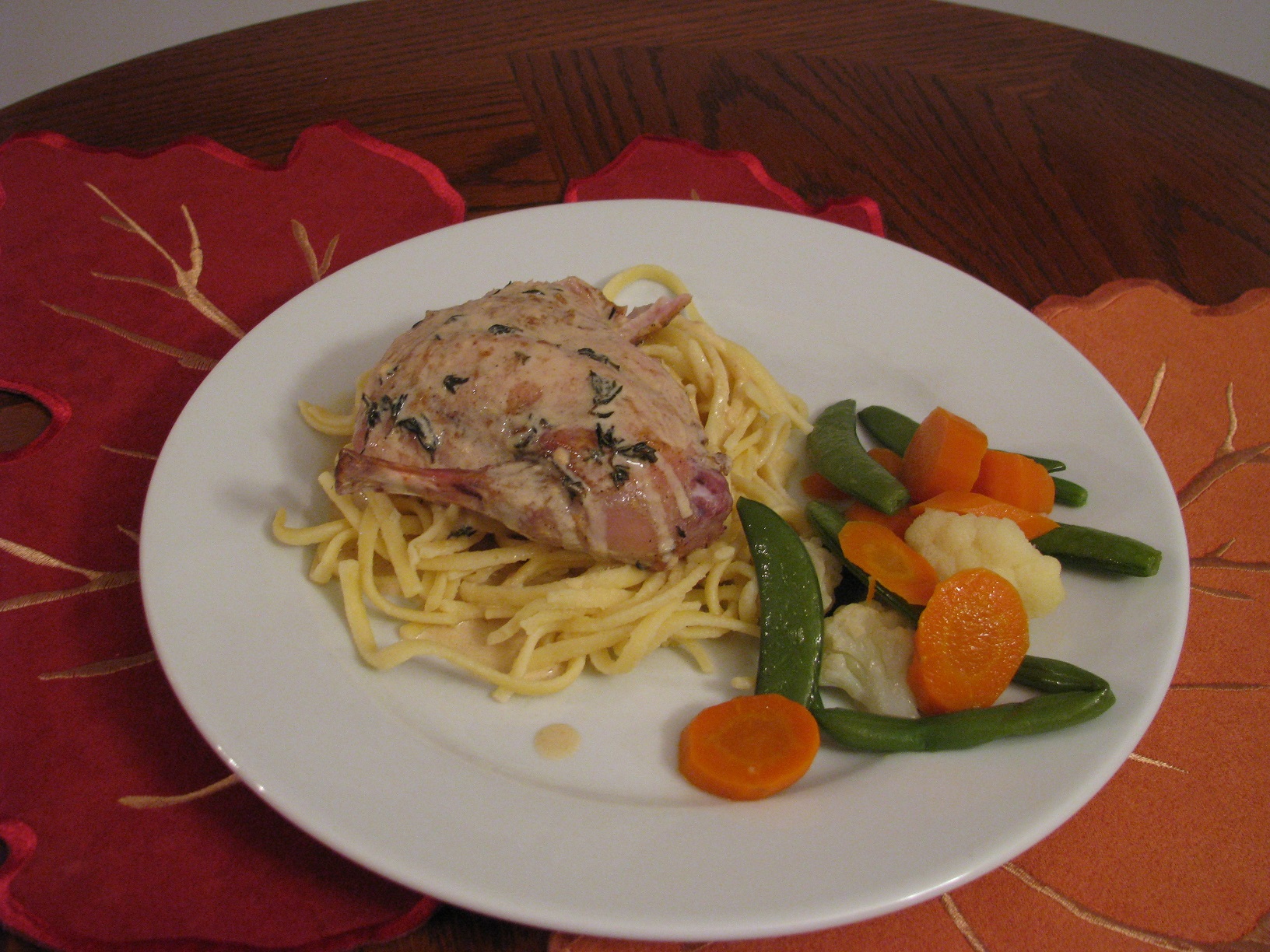 Very simple Thanksgiving dinner this year.

I went with the lapin with mustard sauce (out of this world!) served with spaetzle egg noodles and veggies.
I used a Bordeaux Sauvignon Blanc for the basting, and (Maille) Dijon mustard, of course, for the dish.
Roasted until internal temperature was 160-165F (as close to 165 throughout without overdoing other areas).
And a fabulous red wine saved for special occasions...

A simple Plum Pavolova (the meringue was a bit too sweet to my liking; when I make this recipe again I will cut down on the sugar a lot), but the buttery plums and syrup were luxurious.

We didn't feel overstuffed. It was nice.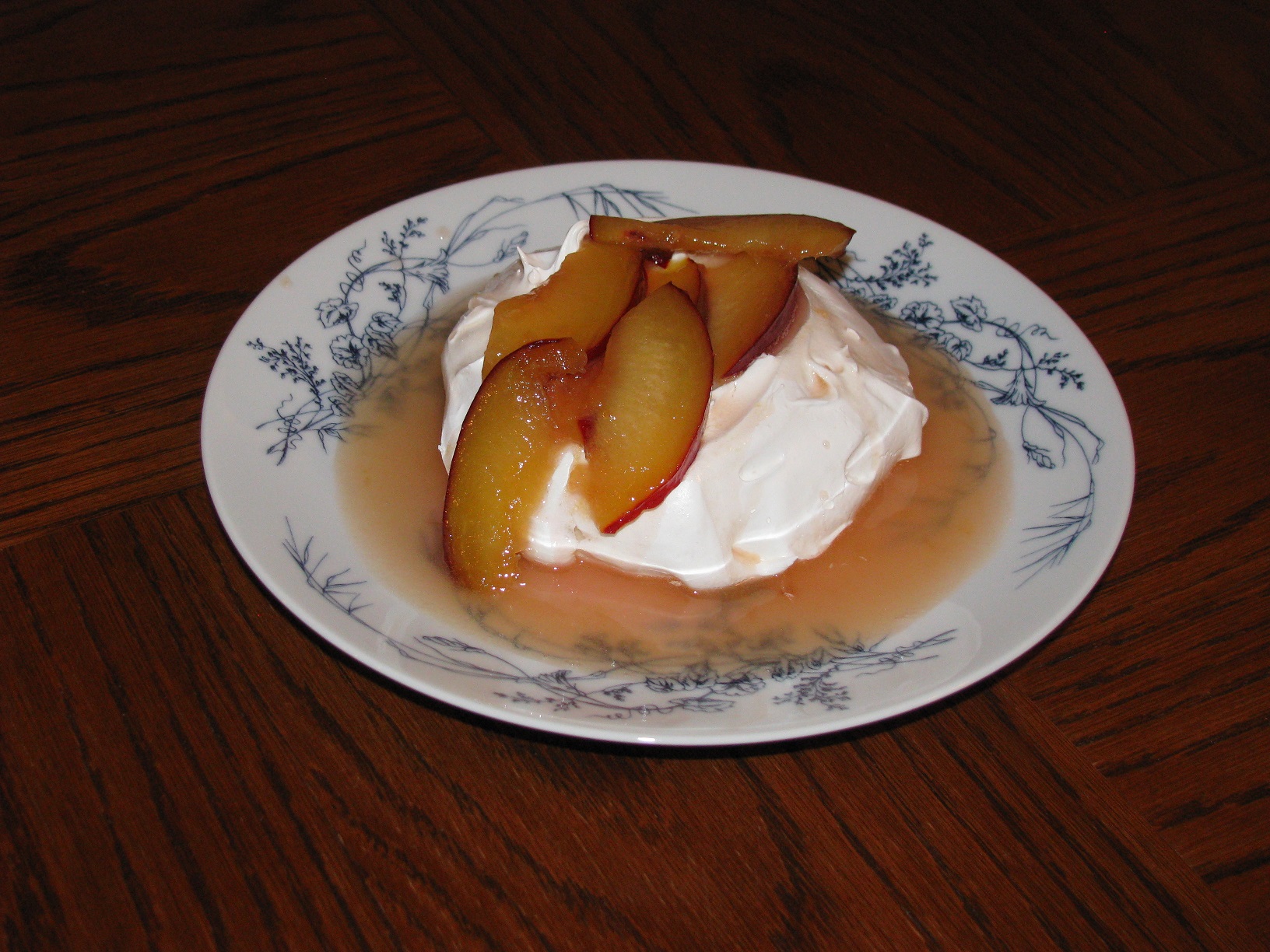 ******
I have to brag a little about the pork roast up at the top....it worked out very well, and the convenient thing was that it freed up oven space for all of the other things. If I hadn't been forced at gun point to roast a stupid turkey, the timing of the meal would have been effortless.
One day I will get my way.....

******
This is what my cheapskate relative brought for dessert: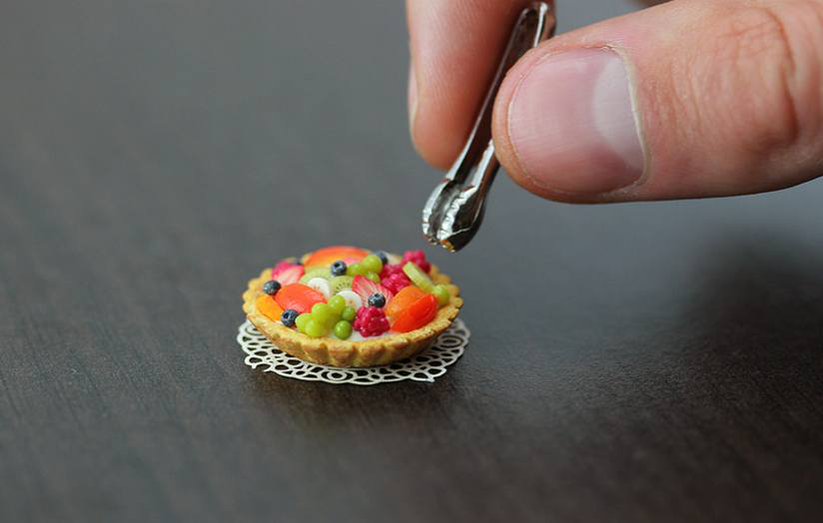 Not really....
******
If anyone has extra stuffing (I made a ton of it this year just for this reason), mix a waffle-iron portion with a whipped egg and put it in the iron until it's crispy on both sides (did I post a photo last year?
Why yes...yes I did!
). It's easy, you can make several of them and stash them in a warm oven until needed, and it is a great base for turkey hash or the last pork chop from the roast you made, or just a couple of fried eggs.
******
I was going to post artisanal 'ette's Red Beans and Rice recipe, but I think I will save that for another day. Maybe next week?
That, my friends, is called a "teaser."

posted by Open Blogger at
04:00 PM
|
Access Comments