« Open Thread: The Leading Candidates Republican Debate
|
Main
|
Morning Thread (11-11-2015) »
November 10, 2015
Overnight Open Thread (11-10-2015)
I understand why the idiot children at Yale are so sensitive. Really, I do. I sometimes list in my mind all of the poor, suffering people who get a raw deal in this life, and Yale students are always right at the top, with the Bangladeshi orphans and women traded by sex traffickers in Vietnam. Yale isn't a safe space, Congo isn't a safe space - it all makes sense, as long as you don't expect it to make sense.

No, genocide isn't a joke. I'm sure that the women and children being raped to death by Boko Haram appreciate that the idiot children at Yale are making stern faces and pumping their fists. As for me, I think that they're clowns, and worse than that, really: They're bad citizens, and defective people from defective families. They aren't motivated by good will, but by fear: of the dawning realization that they, as people, aren't really all that important, despite having been told all their lives how important they are.

-- Kevin D. Williamson on Yale's Idiot Children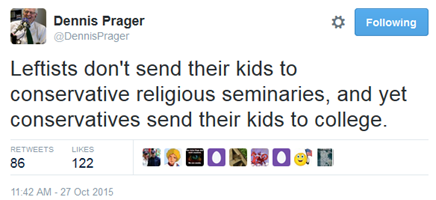 Were the lungs the seat of wisdom, Fox News host Bill O'Reilly would be wise, but they are not and he is not. So it is not astonishing that he is doubling down on his wager that the truth cannot catch up with him. It has, however, already done so.

...He began his profitable paltering with America's past with "Killing Lincoln." Historians advising the National Park Service, which administers Ford's Theatre, found a multitude of errors in the first, uncorrected version, in which, for example, O'Reilly repeatedly places Lincoln in the Oval Office, which was built in 1909. The Theatre bookstore still does not sell "Killing Lincoln." The Theatre gift shop, a commercial rather than educational entity, does. Four "histories" later, O'Reilly remains slipshod.

In "The Great Gatsby," F. Scott Fitzgerald writes of Tom and Daisy Buchanan, who "smashed up things" and then "retreated back into . . . their vast carelessness . . . and let other people clean up the mess they had made." Tidying up after O'Reilly could be a full-time job but usually is not worth the trouble. When, however, O'Reilly's vast carelessness pollutes history and debases the historian's craft, the mess is, unlike O'Reilly, to be taken seriously.

-- George Will on Bill O'Reilly's Killing Reagan
How generous of campus police to note that "hateful and hurtful speech are not crimes," but - no - MU's "Office of Student Conduct" cannot lawfully take disciplinary action against First Amendment-protected speech, even if a student or faculty member claims hurt feelings.

In times like these I sometimes wish I was still litigating First Amendment cases. The university is acting as if the law doesn't exist - as if it can set its own revolutionary rules. It's one lawsuit away from a rude - and expensive - awakening.

-- David French
So, as Amy Miller points out, a lot of people are puzzled about what Wolfe and Loftin did or did not do that deserve canning as punishment. I can answer that question quite simply: they didn't deserve it, the social justice warrior mob demanded it, and what the social justice warrior mob wants on college campuses the social justice warrior mob gets. Enlisting the football team in the fight was the icing on the cake, because football is very powerful on the college campus as well.

As I wrote yesterday, for the most part the American university died quite some time ago.

-- NeoNeocon
But ultimately, the decline of Twitter can be boiled down to just four words: "Has Justine Landed Yet?"

-- Ed Driscoll
Once every generation or so, history abruptly floors the accelerator and leaps off the road. In 1789, 1848, 1917, 1933, 1968, and 1989 regimes fell, astonishing events erupted daily, ideologies realigned, new movements were born, past experience was rendered obsolescent and irrelevant. Each of these revolutionary years took contemporaries by surprise: only after the smoke had cleared did historians find the underlying causes that should have been obvious to everyone.

If you ask whether the Bastille was stormed because bread prices were skyrocketing, or because Louis XVI was inept, or because his tax system was hopelessly corrupt and his government couldn't pay its bills, or because the armed forces had been humiliated in military adventures, or because the Enlightenment had undermined faith in the established order, or because the lower classes wanted an end to feudalism, or because the middle classes wanted power, most historians would answer: "Sure." Revolutions never have single causes; they take off only when multiple dysfunctions coincide in a perfect political storm. And right now storm clouds are gathering everywhere. If indeed we once again hit the historical jackpot, it will be frightening and enthralling to watch. Brace yourselves.
Comment of the Day - Mythical Poopstika Edition
Hello Feces, my old friend
I've come to draw with you again
Because a swastika needs to be here
In a medium come from my rear
And the vision that was planted in my brain
Still remains
Upon tile walls of bathrooms

Posted by: Exlax and Garstinkel at November 10, 2015 05:22 PM (0cMkb)
The New Face of American Fascism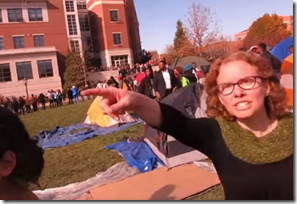 Meanwhile the Journalism faculty are debating whether to revoke Prof. Melissa Click's courtesy appointment to the department.
Robert Tracinski: Mizzou And Yale Show Why It's Time To Burn Universities To The Ground
Notice also that all this claptrap about "safe spaces" is a dodge. The protesters are so concerned about "safe spaces" that they formed into an angry mob to surround a lone individual and shout obscenities at him. Where is the safe space for the Christakises?

Obviously, this isn't about safety and comfort at all. It's about raw power. It's about whose demands will get met whenever they make them-and who will be sacrificed to those demands.

The most prescient thing said about this kind of student protest culture was an observation made by Ayn Rand back during the first go-around, in the 1960s. The purpose of all the marches and sit-ins and riots, she wrote, was to condition students to accept mob rule. Here we are fifty years later, and this is quickly becoming the openly declared purpose of universities.

This is higher ed's time for choosing. If this is the new purpose of the universities-to nurture a crop of activists trained at whipping up angry mobs, and a generation of college graduates conditioned to submit to those mobs-then there is no longer any purpose served by these institutions. There is certainly no justification for the outrageous claim they are making on the economic resources of the average family, who sends their kids to schools whose tuition has been inflated by decades of government subsidies.
Sadly I've slowly come around to Tracinski's view. The modern university is not only expensive and useless but has become an actual menace to our democratic republic. Academia delenda est.
Like many educated people in Cameroon, Timothee Awanga found that a college degree did not guarantee him a better life. His life changed for the better when he learned to cultivate an abundant natural resource in his home village - bees. He became an entrepreneur selling bees and their by-products, honey and beeswax. Now he is using bees to transform the lives of many others near Yaoundé. He is teaching hundreds of young people to set up little honey enterprises of their own.
Just How Autistic Are You? Take the Quiz here
It's Becoming Harder and Harder to Maintain the Pretense That UC Merced Stabber Was Just a Santa Clara Delinquent
Begun the 2015 Christmas War Has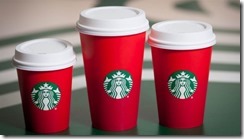 He's the perfect libertarian superhero: he wants to enjoy his own life to the fullest, in perhaps a somewhat hedonistic style, but he has no interest in telling anyone else what to do. In fact, he's willing to risk his life for the sheer enjoyment of the adventure to protect everyone else's freedom from the domination of reclusive billionaires with secret organizations run from high-tech mountaintop lairs. Because somebody's got to do that.

In short, Bond represents a benevolent and socially acceptable form of self-assertiveness. On one level, we're told that selfishness is bad, that we should be compassionate and community-minded and have a low carbon footprint. But on another level, we know that self-assertiveness is necessary to life.

To begin with, it's a practical necessity of survival, the most elemental form of self-assertion. Bond is the embodiment of Orwell's (supposed) reminder that "we sleep soundly in our beds because rough men stand ready in the night to visit violence on those who would do us harm" (except that Bond isn't rough).

But it's more than that. Bond is a reminder that self-assertiveness is more than a practical necessity. It's part of what makes life interesting and exciting and worth living: it provides us with the lust for adventure, for pleasure, for the enjoyment of life.
And I agree with Tracinski's observations about Daniel Craig as James Bond. He's a good actor and arguably closer to the book version of Bond in some ways yet his version of Bond doesn't seem to particularly enjoy being James Bond like the previous incarnations did. And a Bond without a joie de Bond is ultimately a boring Bond.
So far the reviews of 'Spectre' by people I trust have been underwhelming which is unfortunate - and Rotten Tomatoes concurs. But as Tam points out if you like the 007 giraffes, you'll probably like 'Spectre' along with its fidelity to all the Bond tropes:
Ultimately, this film as much as any other lives up to Eleanor Ringel's comment in her review of View to a Kill: "Going to a James Bond movie is like going to the zoo. Either you're happy to see the giraffes again, or you're not." Despite the occasionally tedious cinematic insertions between car chases, gunfire, and explosions, I was happy to see the giraffes again.
Here is one of my favorite James Bond themes, from 1967's 'You Only Live Twice'. Both it and the theme to 'Goldfinger' on my main playlist.
The Perfect Bond Movie by the Numbers: Sean Connery, Judi Dench, And A Watch That Blows Stuff Up
But with a run spanning 24 films over 53 years, Bond is the most prolific franchise in movie history. Its format has been so refined over the decades that there's an 8,500-word Wikipedia page devoted strictly to its motifs. As much as anything, the Bond series is defined by the very tropes that today's directors spend so much time grappling with.

Instead of denying them, then, let's celebrate the ones worth preserving.
Forty Years On, the Edmund Fitzgerald Lives on in Song and Memory
Yet except for regional coverage in newspapers in Lakes-related cities and a brief note on some of the evening network newscasts, the "Edmund Fitzgerald" sank into anonymity as it slipped beneath the 35 or 40 foot waves on that awful night.

Or it would have, as we all know, but for the artistry of a single Canadian singer-songwriter who was at the crest of an unprecedented period of international popularity. Gordon Lightfoot had already scored four "Billboard Magazine" top ten single records including a #1, "Sundown" in 1974, and no Canadian singer prior to GL had ever had such a run. Lightfoot had been disturbed by both the relative indifference of the U.S. press to the disaster and by the inaccuracies in some of the reporting (most famously, "Newsweek" misspelling the vessel's name), and though he hesitated to record this song for fear that he would be accused of commercializing the deaths of more than two dozen people for personal profit (accusations which did in fact surface aggressively and nearly immediately, scarcely allayed by his very public contribution of all the proceeds from the composition in perpetuity to the widows and children of the crew), he included the song on his "Summertime Dream" album on Reprise Records. The single record reached the #2 spot on Billboard, no mean feat for a folk-rock-ish number in a market about to be awash in BeeGee's-styled disco tunes.
Old: Stealing Underwear, New: Stealing Underwear Photos Off Facebook
Cop Shows Up Drunk to Collect Award from Mothers Against Drunk Driving
The Yahoo group is for closers only.
Teh Tweet!
Tonight's post brought to you by the gun is good, the penis is evil: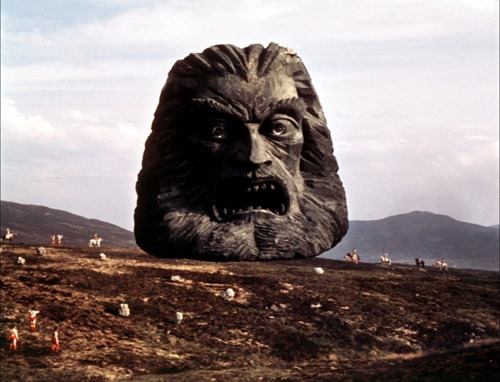 Notice: Posted by permission of AceCorp LLC. Sorry the tips line is closed - moose out front should have told ya.

posted by Maetenloch at
10:04 PM
|
Access Comments