« Football Thread: Late Game Edition [CBD]
|
Main
|
Overnight Open Thread (10-25-2015) [Misanthropic Humanitarian] »
October 25, 2015
A Baseball Thread: League Championship Series/World Series [BCochran]
[Below is a football thread for all of you troglodytes]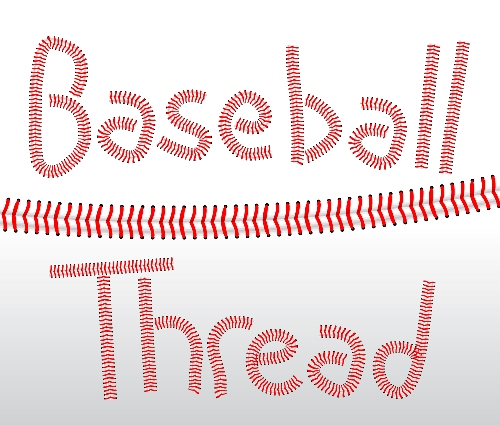 Hello again baseball fans. My, my, my but we've had some fun since we last talked.
Let's not waste any time with pleasantries, let's get to the baseball.
NLCS
What to even say here? Actually, here's what I have to say....this is why I love baseball. This is why I, many times, scoff at the stat nerds. I want to know who could have predicted that the Mets, who went 0-7 against the Cubs during the regular season, would not only sweep the Cubs, but utterly kick the crap out of them. I want someone to point out the stat that predicted that Daniel Murphy (a Jacksonville, FL guy) would hit 7 home runs in the postseason. Who could have predicted him homering in 6 straight games?
No. One.
Baseball isn't about stats and numbers and trends. Not in the postseason. Those things are fun. They're conversation starters. They're fodder for fun arguments with friends. But baseball is about the "battle" between pitcher and hitter. Who's better this game? This at bat? This pitch? Right now, Daniel Murphy is better. And no one saw it coming.
ALCS
Now this was a battle. The Blue Jays and the Royals almost went the distance. The Royals took the series in 6 to lock in their return to the World Series. Lorenzo Cain was one of the standouts for the Royals. Twice in this postseason he scored from first on a single to the outfield. That only happened twenty times in the entire regular season.
The Royals enter their second consecutive World Series boasting big names in Hosmer, Cain and Bautista, as well as still having one of the best bullpens in baseball.
WORLD SERIES
It's time.
All the waiting is over. Tuesday night we kick off Game 1 of the 2015 World Series.
I give the Mets the edge to start because they'll have the opportunity to set their pitching rotation exactly how they want it. Harvey will start Game 1 and deGrom will start Game 2. The Royals will go with their 2 and 3 (according to the official team depth chart), Volquez and Ventura respectively, in Games 1 and 2. That, upon second thought, might work out just fine. Cueto has been...inconsistent. Frankly, he's been bad in the playoffs.
Both teams are churning out runs. Kansas City averaged over 6 runs a game in the ALCS and the Mets just over 5. Will Murphy continue his historic run? Will Zobrist and Escobar continue to score runs? Will Hosmer continue to drive them in?
I think these two teams are well matched. Evenly matched. I expect an excellent Series and I think it would surprise no one if it went the full 7 games.
Alright, enough chatter from me. I'll check back in with you folks next weekend and we can discuss the first half of the Series and where we stand. As always, thank you to CBD, the Cobs, and Ace. Hope you all enjoy the baseball.


posted by Open Blogger at
07:45 PM
|
Access Comments