« Guy Dies In High Observation Jail Cell Because of Unpaid Traffic Ticket
|
Main
|
Thoughts on Boehner's Resignation »
September 25, 2015
Hillary, Who Had Claimed Previously to Have Turned Over All Work Related Emails, Is Now Found to Have Previously-Undisclosed Work Related Emails on Private Server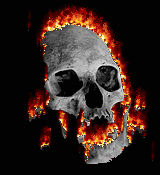 These emails are not damaging in themselves -- but they prove Hillary was "wrong" and by "wrong" I mean "lying."
Her entire narrative that she comported with the law (which was jackass from the start) because she ultimately turned over all work related emails, as required, is now officially, completely proven false.
The Obama administration has discovered a chain of emails that Hillary Rodham Clinton failed to turn over when she provided what she said was the full record of work-related correspondence as secretary of state, officials said Friday, adding to the growing questions related to the Democratic presidential front-runner's unusual usage of a private email account and server while in government.

The messages were exchanged with retired Gen. David Petraeus when he headed the military's U.S. Central Command, responsible for running the wars in Iraq and Afghanistan. They began before Clinton entered office and continued into her first days at the State Department. They largely pertained to personnel matters and don't appear to deal with highly classified material, officials said, but their existence challenges Clinton's claim that she has handed over the entirety of her work emails from the account.

There will be more, of course.
This has legal consequences: Hillary previously certified, on pain of perjury, to a federal judge that she had now turned over all work related emails, and not just a Whitman's Sampler of them.
Former Secretary of State Hillary Clinton has told a federal judge that she has turned over all of her work-related emails to the State Department after a judge requested she do so, a state department spokesman confirmed to CNN on Sunday.

Clinton signed a declaration obtained by CNN, which said "While I do not know what information may be 'responsive' fr purposes of this law suit, I have directed that all my e-mails on clintonemail.com in my custody that were or potentially were federal records be provided to the Department of State, and on information and belief, this has been done."

This follows U.S. District Court Judge Emmet Sullivan ordering the State Department to have Clinton as well as two former top department aides to state under penalty of perjury they have produced all government records in their possession.
The Hill's prediction that the email scandal will dog Hillary for "months' is now beginning to look a tad optimistic.
As in: I don't know if she's going to last "for months."
You're probably going to think I'm just making crap up, but it turns out Hillary was caught in another lie, too.
She had previously claimed she "wiped" the server. She did so to prevent from happening precisely what has happened -- the FBI demanding the server and recovering her emails from it. She wanted it known that such a move would be futile and turn up nothing but randomized 1's and 0's.
Now, why didn't she actually wipe it? I don't know; I assume there is some legal consequence to doing so. Maybe her lawyer advised her that destroying government records was illegal. I don't know.
But anyway, she wanted everyone to know the server had been wiped, so don't bother asking to look it at.
Now, having misled everyone on that, she claims she never meant to suggest it had been wiped at all.
The trouble with that is that her own pointman on Scandal Control kept telling people it had been wiped:
On August 19th, Hillary's Scandal Pointman Brian Fellows told everyone it wasn't "news" that she'd wiped her server, because her lawyer had vowed such five months earlier:
Now comes Hillary claiming all those "rumors" of a wiped server were just some press creation having nothing at all to do with them.
Thanks to @johnekdahl and @noahcrothman and Twitchy.
Update: Will Smith and Martin Lawrence just put out the following press statement.

posted by Ace at
03:36 PM
|
Access Comments