« Weekend Links [Y-not]
|
Main
|
EMT 09/20/15 [krakatoa] »
September 19, 2015
Overnight Open Thread 9/19/15 - [Niedermeyer's Dead Horse]
Good evening horde.
It is I, your humble third stringer, back in action for a second night. If you don't like it, I suggest you take it up with Colonel Meow.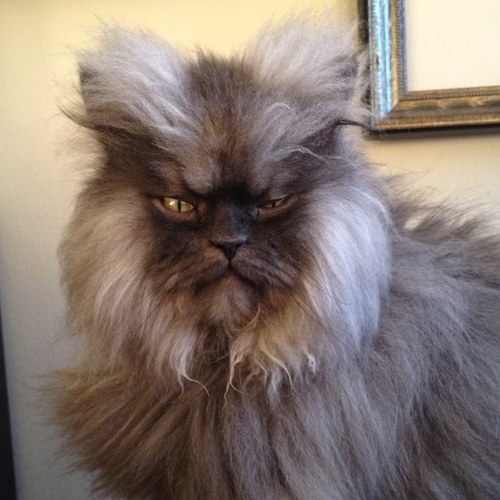 Yeah. That's what I thought. So, let's get down to it.

The west lives on. While most of us drag ourselves through the daily grind of conference calls and freeway traffic and water-cooler nonsense, there are still a few rugged individuals making a life as it once was.
This gal is one of my very favorite follows on Twitter. Chyenne runs a cattle ranch in Idaho and spends each day tending to the herd and to the oh-so-many tasks that are required to maintain life in the semi-wilderness. And, on a nearly daily basis, she takes on all comers at Twitter: PETA, radical Vegans, and the generally misinformed. All the while, she's raising her children to respect even the smallest of creatures whilst teaching them self-reliance.
I admire and envy her way of life but know that I've never possessed the gumption to live such a life for myself. Lucky for us, she carries her camera wherever she goes, and the images she captures will bring a tear to your eye.
Let us never forget that there are some damn fine people behind every meal we enjoy.
If you're on Twitter, give her a follow. If not, then drop by to view her spectacular photos. Perhaps, someday, she'll publish a book.
The Pontiac Aztek: Last night I linked to a story about how kids are now snapping up Azteks from used car lots. A more interesting story, however, is how the Aztek came into being and, frankly, it's even uglier than the car itself. Still, I'm guessing that not one of you will be surprised by it.
Ingenuity. Can you smell it?

Siri has had enough of your bullshit Here is just one example.

People find this funny? The disturbing 'killer clown' videos that will give you nightmares.
They are going to pull this on the wrong person one day and that person is going to be packing heat.

From Waffles at Noon: Eight of the toughest 'find the cat' photos I've ever come across. Give it a shot.

Tonight's ONT brought to you by SMOD:

Happy chattering, folks.

posted by Open Blogger at
10:01 PM
|
Access Comments