« PAX Weekend. I guess [Zakn]
|
Main
|
A Bit O' Twitter - [Niedermeyer's Dead Horse] »
August 30, 2015
Food Thread: Is Salad A Crime Against Humanity? [CBD]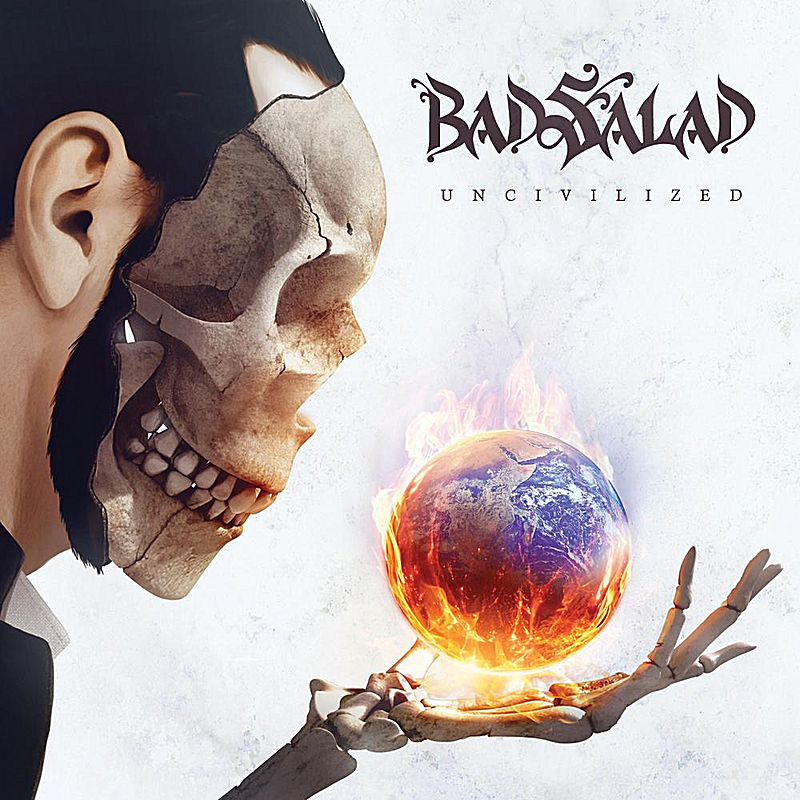 Bad Salad
Okay, it's the Washington Post, so there is the obligatory Malthusian bullshit, and the subtext is elitist "I know better than you what is good for you." But Why Salad Is So Overrated does take some significant shots at the nation's obsession with lettuce based salads.
Personally, I like salad at the end of the meal, with a tart dressing to clear my palate. Although, if you want to serve me a great tomato and goat cheese salad as a first course I will smile and say thank you. Or Caesar Salad with good whole anchovies as garnish and lots of garlic and some crispy buttery croutons? Yeah...I'll eat that too.
********
9 kitchen gadgets you didn't know you needed
Well, it's more like four, and there are a couple in there are are embarrassingly stupid.
********
"Some pink or no pink?" Hamburger safety BS
comes from "barfblog." It doesn't matter that the blog is a pretty useful...if humorless...resource for food safety stuff. Barfblog. Barfblog. I love it!
********
Here is Bon Appetit demonstrating why most things you read about pretty much everything is crap, but in particular in Bon Appetit. First of all, the title:
Blades of Glory: How to Make Your Knives the Sharpest in the Drawer
is sort of odd. Whose knives are in your drawer if not your own? And the advice is picky and silly. Don't use a knife block? Why? If my knives are going to be dulled by slipping them in and out of a knife block, then why do I cut on a wooden cutting block? There's more, but it's just a fluff piece and completely worthless. What really irritated me was that they said almost nothing about...you know...sharpening your knives. All they discuss is honing. Really? Fools.
********
I saw this throwaway article (just a list, really) about
15 Of The Best Chile Varieties
and as I reached the end -- Ghost Pepper and the Carolina Reaper -- I thought about why people eat such hot chiles. Many of you Morons love hot and spicy food, and we have had lively discussions about hot sauces and chili and all sorts of things. But there is a difference between eating hot food and eating peppers that are so hot the only sensation is intense, long-lasting pain.
Why do people do it?

********
Corn, Cheddar and Scallion Strata
from The Smitten Kitchen looks damned good. Skip the rambling introduction unless you are bored, and go straight to the recipe.
********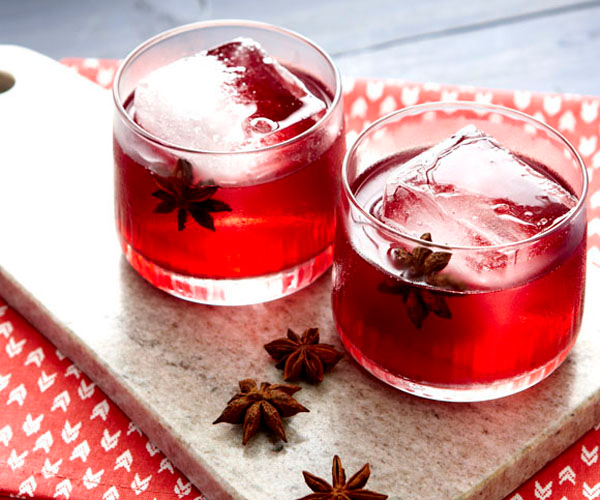 The Ruby Cigar cocktail
is similar to something I have made to great effect. But that star anise garnish is weird and disturbing and will probably haunt me. Tequila and licorice? That's just strange.
********
Caesar Salad Dressing
I modified this recipe from one I got from a restaurant outside of Cooperstown NY, during an interminable youth baseball tournament.


1 large egg

1/2-2 cloves of garlic (to taste)

1 can Anchovies

2/3 cup grated Parmesan

1/2 cup Red Wine Vinegar

2/3 cup Olive Oil
In a blender or food processor, blend the egg, garlic and anchovies until smooth.
Add the vinegar and Parmesan, and blend again until incorporated.
Drizzle the oil slowly as you blend the mixture. The goal is to create an emulsion, so begin very slowly. As you add oil you can increase the speed.
Refrigerate for a few hours before using. It will thicken and become even creamier.


posted by Open Blogger at
04:00 PM
|
Access Comments