« CNN, The World's Most Trusted News Source
|
Main
|
EMT 8/22/15 - [krakatoa] »
August 21, 2015
Overnight Open Thread 8/21/15 (tmi3rd)
Happy Fridays, Morons and Moronettes... quite the week behind us. Let's get to it!

More below the fold...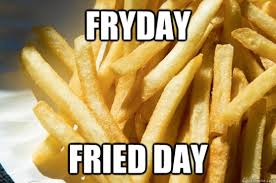 Seemed appropriate.

Bohemian Rhapsody, anyone?

While we're at it, this is a glorious rendition of "Danny Boy"...

Bears Take Over Rockaway Township (NJ) Pool

You may have heard about this, but...

ROCKAWAY — A township family had an unlikely visit this week when a black bear mother and her five cubs stopped by for a swim and some backyard fun.

The videos show the ursine family taking a swim, playing on the slide, using the swings and enjoying a beautiful day.

Based on the videos, the homeowners were shocked but took the incident in stride—despite some property damage.
Awwww. I know this kind of thing can go very badly, but I love me some bears. And who among us with kids hasn't been grateful to take the kids to the pool?

Couple of musical offerings...

Joe Satriani is without question one of the greatest guitarists and musicians of the last twenty years. This is a pianistic approach to playing guitar, and it's one my kids absolutely adore when it's time to go to bed.

This next piece is more typically Satriani... the bass player is the equally-mighty Stu Hamm, and there were several months where I'd hear something new and inspiring EVERY SINGLE TIME I put this on.

It's not a tmi3rd ONT without a cartoon...

It is, of course, baseball season (coming up on football season), and I figure you've had enough political content for one day...

One further shout-out...

It goes without saying what absolute badasses our United States Marine Corps are, and what the two Marines in France did today reflects historically what makes EVERY member of the United States Armed Forces unlike any other service in the world: We are the ONLY nation that routinely sends our troops to fight for, die for, and defend the people of other nations to preserve their freedom.

I pray we never lose this characteristic about our nation. In a time when so many in our world work to tear down people who are heroes, this is a proud reminder of WHO WE ARE AS A NATION, regardless of who's in the driver's seat.

If you've worn the uniform of our nation, I thank you personally, and today is just another day where our Armed Forces put it on the line for people they may never know. There is no greater act of love, and I'm grateful for every last one of you.

Thanks, guys.

Okay, one encore musical offering...

Start it at 2:24 to get through the inane discussion.

One last thing- Hurricane Danny doesn't like it's going to hold up very well, but might cause some problems in Puerto Rico. If that changes, we'll be all over it at the AoSHQ Weather Desk.

Have a great weekend- as usual, if you need me, find me on Twitter, and thanks as ever for reading!

-tmi3rd

posted by Open Blogger at
09:57 PM
|
Access Comments