« Are You Ready For Some Football?! [Y-not]
|
Main
|
Morning Thread (8-10-2015) »
August 09, 2015
Overnight Open Thread (8-9-2015)
But the students' taste in entertainment was uniform. They liked their slam poets to deliver the goods in tones of the highest seriousness and on subjects of lunar bleakness; they favored musicians who could turn out covers with cheerful precision; and they wanted comedy that was 100 percent risk-free, comedy that could not trigger or upset or mildly trouble a single student. They wanted comedy so thoroughly scrubbed of barb and aggression that if the most hypersensitive weirdo on campus mistakenly wandered into a performance, the words he would hear would fall on him like a soft rain, producing a gentle chuckle and encouraging him to toddle back to his dorm, tuck himself in, and commence a dreamless sleep-not text Mom and Dad that some monster had upset him with a joke.

-- Caitlin Flanagan in Today's college students can't seem to take a joke
People who can't handle jokes aren't mentally strong enough for college. They don't belong there, and their unreasonable reactions shouldn't be indulged.

-- Glenn Reynolds reacting Caitlin Flanagan's article
It seems to me entirely appropriate that Chelsea Clinton and Kelly Osbourne are both having big news weeks. Their careers in public life are remarkably similar, being the least interesting members of interesting families, and they have a great deal in common: the gifted but troubled fathers, the disciplined and Machiavellian mothers, the adulthood marked by comfortable floundering and dilettantism.

They should really get together with Frances Cobain and start a band or a talk-show or a brand of yogurt or something.

-- Kevin D. Williamson
Why Stacy McCain Got Suspended From Twitter
It seems to be over this tweet from March: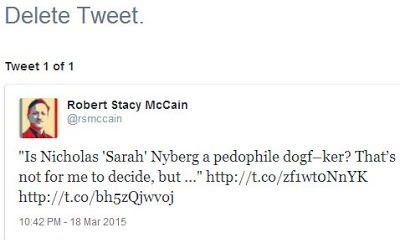 Apparently Nicholas Edwin "Sarah" Nyberg is a notorious anti-#GamerGate SJW. Follow the link to see why McCain is unlikely to lose a libel suit.
When Sudden Jihad Syndrome Came to Australia....in 1915
Less than ten minutes after leaving the station, the train slowed down, the driver having been warned that sand had drifted across the line. The engine stoker was standing out on the footplate when he noticed a red cloth fluttering above a white cart. His first thought: someone's exploding defective ammunition. But he dismissed it. No one would be venturing out with a powder magazine on New Year's Day.

...They chugged past. The driver noticed what looked like an insignia on the red cloth. What this was, he couldn't make out. Then a breeze sprang up, the cloth unfolded, and the driver saw a yellow crescent, like a banana, and a star.

At that moment, a pair of white turbans bobbed up from the trench - dark faces, the tips of rifles - and the driver heard two gunshots. One bullet hit the sand, spitting dust against the engine. The second bullet struck the brake van, embedding itself in the woodwork.

"What's that?" asked someone.

"It's the Germans," joked another.

The Germans! In Broken Hill! Everyone laughed. They thought it was a stone pinging against the side.

The two turbaned men continued to fire at the train, ducking down after each shot to reload or to take cover in case anyone shot back. But no one shot back. No one had any idea what was going on.

Two girls yelled "Happy New Year!" at the spectacle of two dark men in red jackets and frost-white turbans. They imagined the shots were being fired in honour of the passing train.

...Yet another picnicker, thinking it was boys firing blanks, shouted: "Stop fooling around, or someone will get hurt!"

Then a dairyman's 17-year-old daughter, Alma Priscilla Cowie, standing beside her boyfriend, Clarence O'Brien, slumped to the floor. When O'Brien reached out to hold her, he saw that the back and top of her head had been blown away.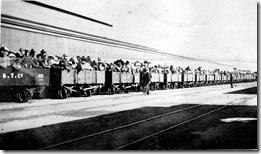 Staten Island Lawyer Demands Trial by Combat
With a legal case and claims based on the Ninth Amendment. (thanks to Gabe)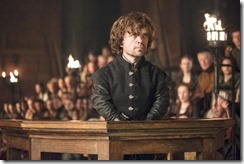 It'd be nice to see some criminal charges for once. The neighbor they sued over their own arson should have a pretty good civil case too.
On September 2010, lesbians Carol Ann Stutte and Laura Jean Stutte spray-painted "Queers" on their garage, burned down their house and awaited a check for $276,000 from their insurance company. After all they were victims of a H8 crime and who would dare to question them?

American National Property and Casualty Company, that's who. Company officials saw through the lying lesbians like wet cheesecloth. This week, a federal jury agreed that the lesbians lied. Please note, I word it as such because they made the big deal about being lesbians, not me.
Mt. Soledad's Sale Could Finally Leave ACLU Without a Prayer
For 25 years the ACLU has waged a legal war on the large cross at the Mount Soledad Veterans Memorial that's visible from Interstate 5.
Illegals Complain That Being Forced to Wear Ankle Bracelets Makes Them Feel Like Criminals
Firearms of the British Police
When I was in London back in May I saw a good amount of British police with guns especially around major tourist attractions. Most were armed with MP5s and Glocks like these guards. Even the elite guards at Parliament seemed to be carrying these standard issue firearms.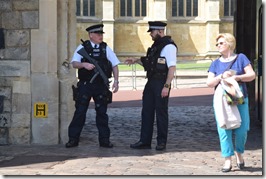 And then you have the firearms in the Tower of London which I saw as well. Mostly older flintlocks and muskets as well as cannons they also had some modern varieties as well as exotic specimens like this gold-plated Sterling SMG.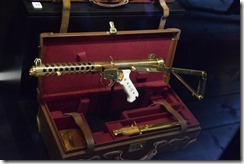 The Biohacking Movement and Open Source Insulin
The pieces for people to create insulin at home using genetically modified bacteria seem to be there but no one has actually done it yet. Perhaps necessity will one again become the mother of innovation.
Think the day can never come when insulin isn't commercially available? That might have been what Eva and Victor Saxl thought, but they learned otherwise. In the late 1930s, the Saxls were a young Jewish couple living in Czechoslovakia. They saw the writing on the wall and managed to get out of the country ahead of Hitler's tanks. Good timing, but unfortunate execution, as they ended up in Japanese-occpied Shanghai. Only 19, Eva had just been diagnosed with Type 1 diabetes, and now had no legal access to insulin thanks to tightening Japanese control of the Jewish ghetto in Shanghai.

Victor, a textile engineer with no formal background in biology, took it upon himself to hack his way out of the problem. It had been less than twenty years since insulin had first been isolated from the pancreas of a cow, so Victor read up on the process, borrowed some lab space from a Chinese friend, and eventually succeeded in producing a murky brown fluid from water buffalo pancreases. Having no way to test his concoction, he injected it into his ailing wife and waited, not knowing if his semi-purified sludge would kill her. It didn't. In fact, she perked up as her blood glucose dropped. Victor's hacked insulin saved his young wife's life and with ramped up production, over 400 other refugees were saved. Eva and many of the refugees lived well into their 80s.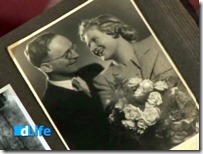 North Korea Creates Its Own Time Zone to Strike Back Against Japanese Imperialism
Why is the US Still Using a Nazi Tall Ship?
Because we won it in a victor spoils raffle and it's still useful. The USCGC Eagle was originally commissioned in 1936 by the Nazis with Hitler and Hess present.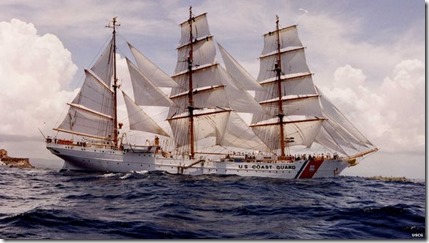 Why Do Your Dog's Feet Smell Like Popcorn?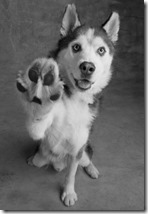 The Hawt Celebrity Daughters You Probably Didn't Know About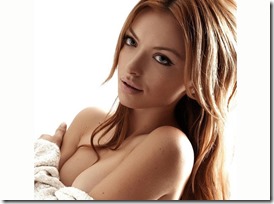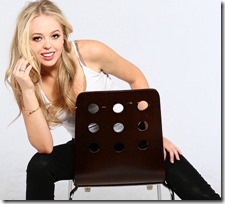 Weekly Commenter Standings
Top 10 commenters:
1 [394 comments] 'mynewhandle' [55.32 posts/day]
2 [374 comments] 'artisanal 'ette'
3 [373 comments] 'Ricardo Kill'
4 [364 comments] 'J.J. Sefton'
5 [361 comments] 'Anna Puma'
6 [353 comments] 'Mike Hammer, etc., etc.'
7 [349 comments] 'Christopher Taylor'
8 [338 comments] 'Pappy O'Daniel'
9 [328 comments] 'AllenG (DedicatedTenther) - Derringer Bandit'
10 [319 comments] 'SMFH at it all'
Top 10 sockpuppeteers:
1 [143 names] 'The Political Hat' [20.08 unique names/day]
2 [89 names] 'Cruz Control'
3 [76 names] 'Mike Hammer, etc., etc.'
4 [66 names] 'Prince Ludwig the Indestructible'
5 [50 names] 'Doctor Fish'
6 [42 names] 'Turd Ferguson'
7 [41 names] 'Cicero (@cicero)'
8 [38 names] 'Bruce Boehner'
9 [37 names] 'Ready For Jeb!!11!!'
10 [35 names] 'AnonymousDrivel'
The group. Banned on 12 universities.
Where it's at - the Twitter
Tonight's post brought to you by Elizabeth Montgomery: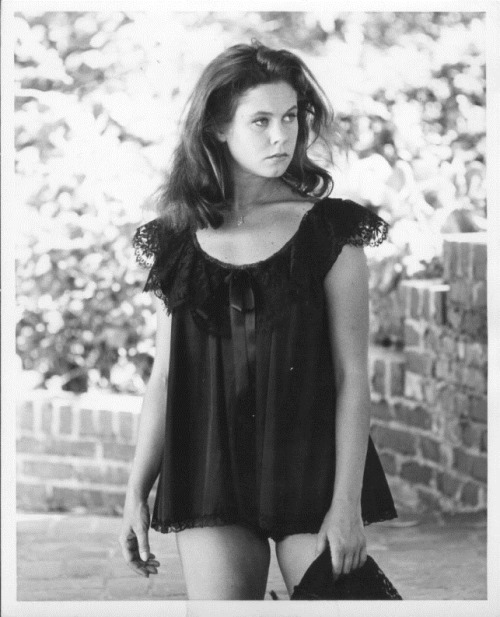 Notice: Posted by permission of AceCorp LLC. Please e-mail overnight open thread tips to maetenloch at gmail. Otherwise send tips to Ace.

posted by Maetenloch at
11:18 PM
|
Access Comments