« Fresh Debate Open Thread
|
Main
|
Morning Thread (8-7-2015) »
August 06, 2015
Overnight Open Thread (8-6-2015)
A war led by JAGs is unlikely to end in anything so old-fashioned as "victory".

Mullah Omar banned music in Afghanistan. Yet, when US troops seized his abandoned compound in Kandahar, they found in his private quarters a bunch of Rod Stewart cassettes - not the easy-listening Rod Slays The Great American Songbook stuff, but the full-strength "If you want my body and you think I'm sexy" big-hair'n'codpiece classics. So the one-eyed mullah was forced into exile, and twelve additional years of life he should never have enjoyed ...but without his double-cassette of Rod Stewart's Greatest Hits. I suppose we should be grateful for such modest victories as that.

~Re that ban on music in Afghanistan, a bigtime Taliban cleric clarified their position a few years ago: In Islam you're not forbidden to listen to music, you're just forbidden to enjoy it. So my new CD is fully Taliban-compliant.

-- Mark Steyn
Sometimes the employment of a single word in common use gives away an entire worldview. There was just such a usage in the headline of a story in the Guardian newspaper late last month: "How the 'Pompey Lads' fell into the hands of Isis."

...But the word that implied a whole worldview was "fell." According to the headline, the young men "fell" into the hands of Isis as an apple falls passively to the ground by gravitational force. The word suggests that it could have happened to anybody, this going to Syria via Turkey to join a movement that delights in decapitation and other such activities in the name of a religion-their religion. Joining Isis is like multiple sclerosis; it's something that just happens to people.

-- Theodore Dalrymple in ISIS Happens
Just because Iranian hardliners chant "Death to America" does not mean that that's what all Iranians believe. In fact, it's those . . .

(APPLAUSE)

In fact, it's those hardliners who are most comfortable with the status quo. It's those hardliners chanting "Death to America" who have been most opposed to the deal. They're making common cause with the Republican Caucus.

-- Barrack Obama in a speech yesterday
As with Israel, so with America. Obama always professes to understand the true interests of his opponents better than they do. He is a man for all reasons. The arrogance, dishonesty and hatred with which this speech is shot through are the hallmarks of the Obama method.

-- Scott Johnson of PowerLine
Vanity Fair Sucks Up To The Dear Leader Heir Apparent, Princess Chelsea
Two and a half years ago she put her name alongside those of her parents at their foundation, which has raised some $2 billion since its inception and is now called the Bill, Hillary & Chelsea Clinton Foundation.

This was no vanity move. Those who work with her at the foundation attest to her almost daunting intelligence, her diligence, and her genuine dedication to the job. . . .

Except among members of right-wing media, the idea of making Chelsea Clinton uncomfortable feels wrong. Our national instinct is to protect and revere her-to treat her more like royal progeny than an adult who has taken on a position of global consequence. The coddling is not simply because she's the daughter of two political superstars who are loved and feared and protected by their own omertà-although that's certainly part of it. It's also because we witnessed the public humiliation she went through as a teenager by virtue of being President Clinton's daughter, and because, in spite of all that, she appears to have emerged as a decent, serious young woman. The resilience was moving. As Anne Hubert, a friend from Stanford and now a Viacom executive, puts it, "People are rooting for Chelsea. They want her to be doing well."
Jonah Goldberg points out that Chelsea actually is in fact very royal-like primarily due to her utter mediocrity, cluelessness, and general unsuitability for any other purpose.
We don't do royalty here very well. The thing that makes her most princess-like is that she really doesn't seem to know what to do with herself except get caught up in the lie of her family business. What I mean is that she may actually believe that the Clintons are a kind of secular royalty and a dynasty. No doubt she's been told that a lot. No doubt her parents don't loop her in on the seamier side of how the Tudors of the Ozarks operate. She probably thinks the primary purpose of the Clinton Foundation is philanthropy rather than extending the Clinton brand and empire, in much the same way descendants of the original medieval robber barons believe their family has always been about public service. Bless her heart.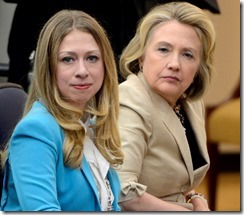 Operation Choke Point: DOJ Investigates Itself, Clears Itself Of Wrongdoing
Yes, I'm sure they did. Looks like there's a new contender in the Potemkin justice system league playoffs.
The current ones have proven unsatisfactory.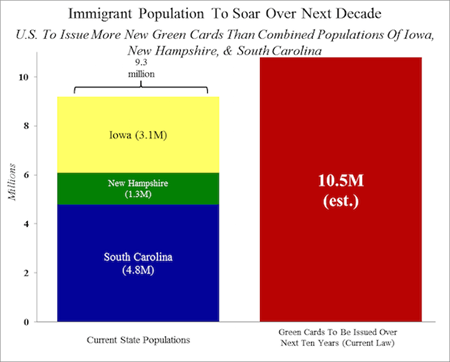 The Evolution of Hillary's Modified, Limited, Hang Out Email Defenses
Lawyers for Huma Claim Records Request 'Got Lost in the Mail'
In August 1945 Everyone Was Relieved and Glad We Nuked Hiroshima and Nagasaki, Right?
Not so. Ms. Anne Ford, Publicity Director for Little, Brown and Company, fired off this protest letter to President Truman on August 9, 1945.
Why it's almost as if Mary Clogginstein from Brattleboro, VT actually existed.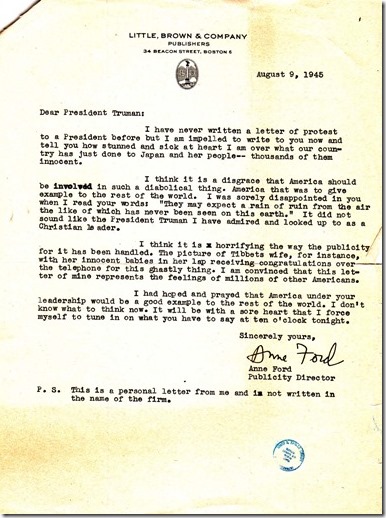 Is Everyone in International Sports Cheating?
Short Answer: Almost certainly. Which has been my working assumption for years.
Gay Teens Get Pregnant More Than Straights Do
Tags: Doing it wrong, Unclear on the concept
'Django Unchained' Actress Daniele Watts Writes the Most Passive-Aggressive Non-Apology Apology Letter Ever
Her arrest is still the fault of racist cops somewhere somehow along with the office workers who didn't feel like watching her bone her boyfriend outside their windows.
"We are truly sorry that our expression of love caused such a disturbance to your lives that you felt it was threatening enough to warrant police involvement."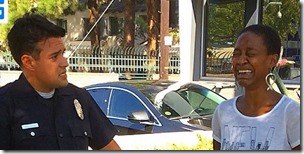 6 Southern Unionist Strongholds During the Civil War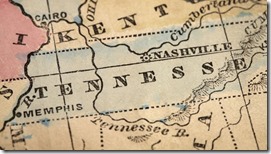 ISIS Executes 19 Girls For Refusing to Have Sex With Fighters
Okay maybe I'm the cynical type but I'm beginning to believe these guys are just making up the rules as they go along.
Meet Kim Mellibovsky, IDF Soldier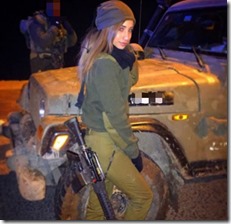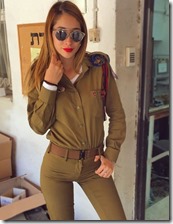 Jaywalking, Adultery, and Green Hats in China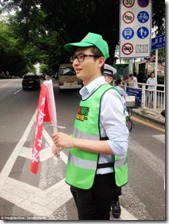 Also: 'Checking the Water Meter' and Other Chinese Code Words
Yahoo group. That is all.
Come on be a smartie and join the yahoo group party! For the children. Because you're not one of those freaky children-hating second tier weirdos are you? Oh. Well then the dues are a little higher.
And my lo-fi Twitter spew.
Tonight's post brought to you by the Finn collection: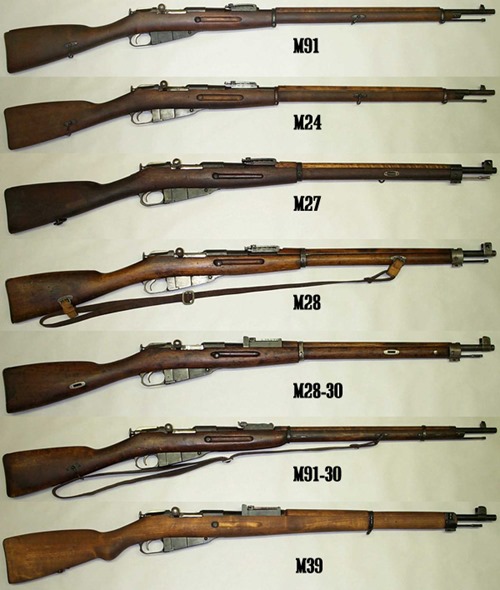 At one time or another I've owned all of these except the M24 and M28-30. Still have an SA-marked Westinghouse M91 and a couple of M39s. I highly recommend getting an M39 if you ever come across one - you will not be disappointed.
Notice: Posted by permission of AceCorp Ltd. Please e-mail overnight open thread tips plus $1 for S&H to maetenloch at gmail. Otherwise send your scraps to PaoloAce. Note that the mannequins are for display only. Do not taunt happy-fun ball. Point this side towards enemy.

posted by Maetenloch at
11:12 PM
|
Access Comments