« Open Thread: Best Movie Soundtracks [Y-not]
|
Main
|
EMT 08/02/15 Opulence edition [krakatoa] »
August 01, 2015
Overnight Open Thread (1 Aug 2015)
Crime levels rise to highest level in 43 years in Baltimore. It's not just Baltimore either.

The number of murders in 2015 jumped by 33% or more in Baltimore, New Orleans and St. Louis. Meanwhile, in Chicago, the nation's third-largest city, the homicide toll climbed 19% and the number of shooting incidents increased by 21% during the first half of the year.
Yup. You can tell when a city is managed by democrats.
Navy Officer To Be Charged?
If this report is true that LCDR Timothy White is to be charged for shooting at Chattanooga terrorist, it wouldn't surprise me. The optics of this sucks but it is what it is. Better to be judged by 12 than carried by 6. Just sucks that active duty folks are put into these situations.
Armadillo Armor
Texas man shoots at armadillo, wounded by ricochet.

Second time in three months that an armadillo has gotten some payback on a target-shooting human.

A Georgia man wounded his 74-year-old mother-in-law in April after his 9mm bullet careened off an armadillo, hit a fence, went through the back door of mom's mobile home and penetrated the recliner she was sitting in. The bullet struck her in the back.
Lies That Movies Tell Us: Chloroform
Assault Stripper
Exotic dancer resists arrest, grabs officers groin. So where's the body cam footage?
Leading From Behind
U.S. decides to retaliate against China for cyber attack. Now? Now you say this? I hope this is just a public statement and that we have been doing a lot more behind classified doors. This part cracked me up.

Concerns among officials that retaliation could escalate the conflict between the two countries mean that thus far, the exact nature of the U.S. response has not been finalized, the paper reported.
We're beyond worrying about escalation. They're getting away with shit and not paying any penalty for it.
Best Crime Stoppers Video Ever?
Math Is Hard
Hahaha. Dumbass. Seattle CEO who set firms minimum wage to $70K says he has hit hard times.
Media Coverage
This won't come as a surprise to any of you morons. Here's how much the three major networks have covered Cecil the lion vs the Planned Parenthood videos.
Cat Genetics
Splotchy cats show why it is better to be female.

The female genetic advantage is obvious in the case of X-linked diseases, which are caused by a mutation on the X chromosome. Since males have only one X chromosome, if they have a mutation there, they have only that one mutated copy. With no good version to fall back upon, they get very sick or die. But women almost always have another copy of the gene that is normal and can compensate. With this backup system, they stay relatively healthy, or sometimes have no symptoms at all. Migeon puts it this way: A female is a composite of two intermingled cell populations that share gene products with one another. The result is an organism that is inherently more resilient.
Cat Video
Tonight's ONT brought to you by F-15C Eagles breaking formation: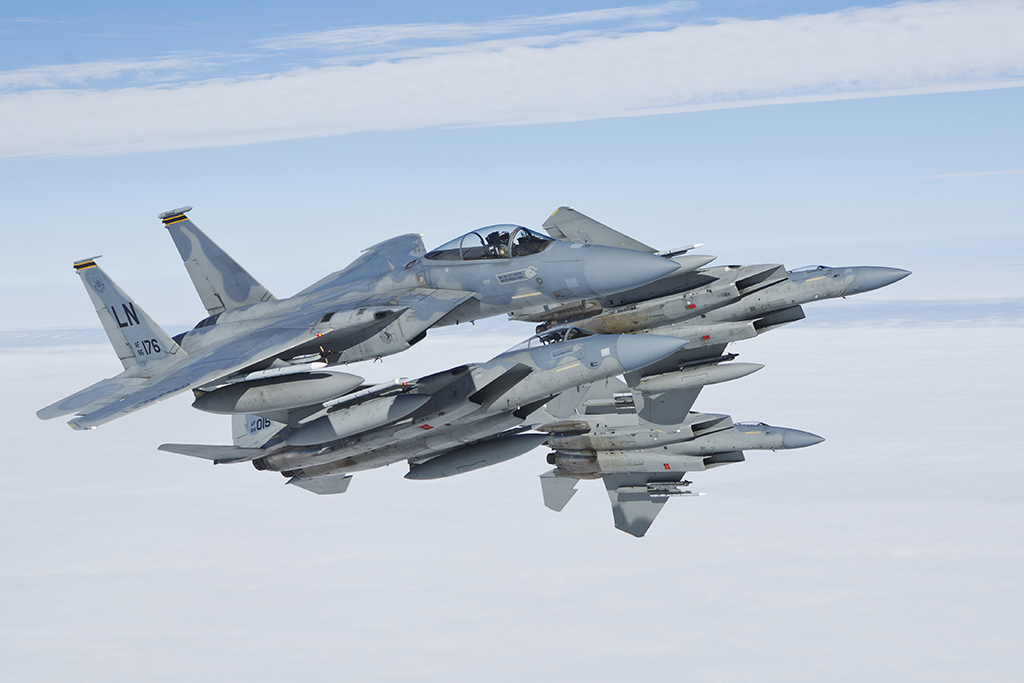 Notice: Posted by permission of AceCorp LLC. Please e-mail overnight open thread tips to maet or CDR M. Otherwise send tips to Ace.

posted by CDR M at
10:15 PM
|
Access Comments