« Chess On A Sunday Evening [OregonMuse]
|
Main
|
Overnight Open Thread (7-26-2015) »
July 26, 2015
A Baseball Thread: Midway through Already?! [BCochran]
[This is delayed because of the joys of Cablevision!]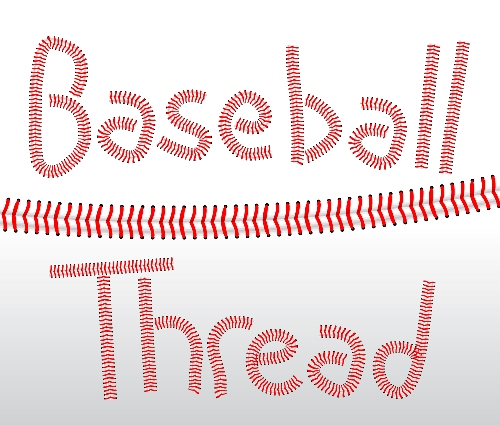 Hello again my fellow park rats. Grab a beer and a brat and let's talk some baseball.
So we're just over halfway through the season and I figure this is a good place to look at some statistical leaders. Sample size is plenty big enough at this point for it to be worthwhile.
Now, I know there are lots of new stats and crazy stats and OBP and WAR and OPP and NAACP and FBI and CIA and whatever else statisticians make up to justify their ongoing existence, but forget all that. Let's look at the old school stuff. Let's look at what everyone knows. The oldies but goodies.
This time around we'll look at the National League and if CBD will be so kind as to post me again next week (because I have no keys, *ahem*) we'll look at the American League next weekend.
For offensive stats, we'll check out Batting Average, Home Runs and RBIs. For pitching, we'll look at Wins, Innings Pitched and ERA.
National League
Batting Average
1) Paul Goldschmidt .341
2) Dee Gordon .338
3) Bryce Harper .333
This is Goldschmidt's 5th season in the bigs, all with the Diamondbacks, and he's a career .300 hitter who's having a breakout year. Dee Gordon finally became an everyday starter for the Dodgers last year and hit .289. Everybody knows Bryce Harper and no one is surprised to see him near the top of this list.
RBIs
1) Nolan Arenando 72
2) Paul Goldschmidt 72
3) Giancarlo Stanton 67
Arenando has been a mid-level player for the Rockies for a couple years now, but is looking to make a big impact this year. Again, Goldschmidt is raising eyebrows and making a name for himself. Stanton (his name is MIKE), is on pace for what would easily be his best statistical season.
Home Runs
1) Bryce Harper 27
2) Giancarlo Stanton 27
3) Todd Frazier 26
Harper's second appearance stuns no one. Like I said, Stanton is on pace for his most productive year. Color me unsurprised to see our HR Derby champion near the top of the list.
Wins
1) Gerrit Cole 13
2) Jake Arrieta 11
3) Michael Wacha 11
No big names here. All three pitchers have already eclipsed their previous season high totals for wins. Be interesting to see if they keep up the pace down the stretch.
Innings Pitched
1) Max Scherzer 138
2) Zack Grienke 131.1
3) Clayton Kershaw 130
Now we're talking. These are the "big boys". Scherzer, Grienke and Kershaw are considered pretty much the top of the food chain when it comes to pitching and it's no surprise to see them at the top of this list. They're their teams workhorses.
ERA
1) Zack Grienke 1.30
2) Max Scherzer 2.09
3) Jacob deGrom 2.18
Yeah. 1.30...you read that right. Second most innings pitched and just an absurd ERA from Grienke. Scherzer is no surprise as well. deGrom has been a pleasant surprise for the Mets. He's leading the staff in pretty much every category. Of course, you could say that Harvey, Colon and Niese have all underperformed, but let's not take anything away from the young man who's in his second season in the bigs.

Alright, I can hear your eyes glazing over from the stats. Let's stop here and pick it up with the AL next time around.
As always, thanks to Ace, the Cobs and CBD for the post. Hope you folks enjoy it and the season.


posted by Open Blogger at
09:15 PM
|
Access Comments