« Iran "Deal" Includes Secret Side Agreements as to How Obama Will Treat Important Iranian Nuke Facilities... and When I Say Secret, I Mean It's Not Released to Congress, and Not Even Released to Other Negotiating Partners
|
Main
|
Morning Thread (7-22-2015) »
July 21, 2015
Overnight Open Thread (7-21-2015)
Gawker isn't going to die from its current imbroglio - there will always be a pack of young liberal writers in New York willing to do anything for $40,000 a year.

-- Jonathan Last

I hear that civilians showed up to guard the recruiting center in Maryville, TN, too - a suburb of Knoxville - but I haven't seen anything on local media about it. I'm of two minds about this. On the one hand, I like it that civilians are self-organizing to respond to the federal government's manifest inability to deal with a problem. On the other hand, there's the federal government's manifest inability to deal with a problem...

-- Glenn Reynolds
On the Loathsomeness of Gawker
Just look for a second at some of Gawker's biggest stories over the years. There was the time they stole an iPhone prototype and nearly faced criminal prosecution for it. There was the time they ran private nude photos of quarterback Brett Favre to his objections and the objections of the recipient. There was the nude video of Dov Charney. There was the time they published an anonymous source's recounting of a supposed one night stand by a female Senate candidate. There was the time they ran humiliating commentary against stolen footage of a sex tape featuring Hulk Hogan.

And then, to think, this is the same site that sanctimoniously lectures other outlets and readers for sexism, for not respecting privacy, for misogyny, for publishing leaked celebrity nudes and on and on .

...Hypocrisy is too weak a word when it comes to Gawker. It is instead an indisputable pattern of malice and mendacity almost without parallel in the history of media. It is essentially a twelve-year spree of destruction, pain and waste. The sole purpose of the entire repugnant edifice has been to make a single owner fabulously rich and a revolving door of mediocre writers feel important and powerful.
Human Speciation and The Today Show's Fear of the Complex and Dangerous Tool Known as a 'Fire Extinguisher'
Via Insty.
Savannah Guthrie: "A lot of us are intimidated though, like, by the idea of turning it on..." *makes gestures and facial expressions as though she's holding a well-greased and annoyed cobra at arms length*

Me: "Wut?" *tilts head on side like RCA Victor mascot*

Jeff Rossen: "I... I will tell you, I actually never used a fire extinguisher before and I thought there would be a kickback and I was afraid to use it..."

Me: (yelling) "OH. MY. GOD! It's a fire extinguisher, you sackless herbivore! What are you afraid of, you big girl's blouse?"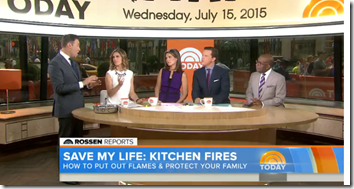 Tsipras apparently believed that if the Greeks voted against the EU's deal, Europe would give it a better deal. But, as should have been obvious to him, the terms the EU was willing to offer were driven by harsh economic realities. The Greek vote couldn't affect these realities. It was irrelevant.

Moreover, Tsipras' behavior left a bad taste in the mouth of Europe's power brokers. If anything, they were now more inclined to stick it to the prime minister and his Syriza Party government than to offer concessions.

Tsipras hoped that the resignation of his obnoxious finance minister would appease Angela Merkel and company. It did not, nor could it have been expected to.

How could Tsipras and his colleagues have been so naive? The answer, it seemed to me, is that they are infantile leftists blinded by their ideology.
Then read the article's account of Syriza's scruffy Marxist PhD negotiators versus European bankers and finance ministers asking where the Euros were going to appear from.
After the fall of the Soviet Union, we learned that virtually no one in authority believed the official hard left ideology of the state. The leadership was not delusional, which is probably why it managed to hold power for so long.

By contrast, today's European left believes its own bullshit. As Greece found out the hard way, that's a recipe for disaster.
So the Obama administration is planning on releasing Jonathon Pollard despite his life sentence for espionage. He was caught spying for Israel but as his record makes clear he only worked for them after he had already been turned down by the Russians and the Chinese. And the secrets he stole while not directly useful for Israel were in fact intended to be sold to other hostile powers for info that would be useful for Israel.
The Jonathan Pollard of 2015 probably believes himself he was an Israeli patriot, but the Jonathan Pollard of 1985 would have sold the stuff to Hezbollah or Islamic Jihad just as gladly, if they'd had an embassy (give Washington time, they might) and he'd thought they had any money.

His supporters argue that he did not deserve life in prison. We agree. What he deserved was what civilized men always understood as The Spy's Reward. Still does.
James Lileks Doesn't Get the Worship of Neil deGrasse Tyson
Had to wait in line to renew a Passport allowing me to visit members of my own species across artificially conceived borders.

- Neil deGrasse Tyson (@neiltyson) February 5, 2015
Artificially conceived is meant to connote a a falseness, a violation of Natural Things. But the major accomplishments of civilization are artificially conceived. Why, even some really fine people were artificially conceived.

Wouldn't a Man of Science know that borders have perfectly reasonable reasons for being where they are? Like, say, rivers. Or mountains. Or large bodies of water we laymen call "oceans." Stay with me here, because this gets tricky - sometimes these borders are drawn for cultural reasons. People on one side, for the most part, speak one language and have a certain set of folkways; people on the other speak a different language, and have different traditions. This may seem to argue against the universality of man, the idea that we are all brothers and sisters, and I would suggest that it seems that way because the universality of man is a rather useless concept on which to base your understanding of the world as it is today. I have a lot in common with fellow members of my species, but the differences are what we grapple with. And the differences not only lead to borders, they require them.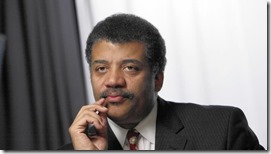 How MTV Is Trying to Reinvent Itself to Combat Sinking Ratings and Disinterested Teens
Miley Cyrus Will Be The Host Of The 2015 MTV Video Music Awards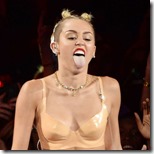 A Non-French Speaker Just Won the French Scrabble Championship
On Monday, July 20, [Nigel] Richards-a native of New Zealand-won the French-language world Scrabble championship. He does not speak a word of French. It's Nigel Richards's world, and we're all just Scrabbling in it.

"He doesn't speak French at all, he just learnt the words," Liz Fagerlund, a friend of Richards's, told The New Zealand Herald. "He won't know what they mean, wouldn't be able to carry out a conversation in French I wouldn't think." Richards reportedly memorized an entire French dictionary in the two months leading up to the competition.
Police in LA Investigate a Death, Find an Arsenal of Guns
Except in this case it truly was an arsenal - over 1200 guns and 2 tons of ammo - rather than the usual media definition of 2+ guns.
Shit Diver Loves His Stinking Job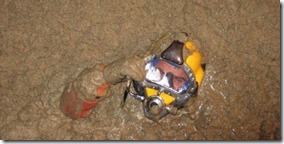 Getting Pregnant the Swedish Way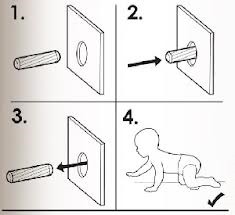 The Yahoo group is for closers only.
Teh Tweet!
Tonight's post brought to you by what's about to happen to Gawker: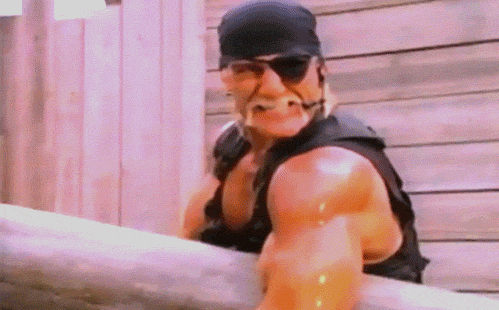 Notice: Posted by permission of AceCorp LLC. A reminder: Applications for the AoSHQ Prime giveaway are due by August 1st. Also no sub-humans are allowed in the rec room and pool. And no this is not a new policy.

posted by Maetenloch at
11:02 PM
|
Access Comments