« Food Thread: The Empire Can Still Do Some Things Right! [CBD]
|
Main
|
Morning Thread (7-20-15) »
July 19, 2015
Overnight Open Thread (7-19-2015)
And the idea of having lots of armed citizens everywhere makes sense. When you face a diffuse, widely-distributed threat, you need a diffuse, widely-distributed defense. You can't do that with police and military because there aren't enough of them. But you can do it with ordinary citizens. And there's one group of responders that will always be on the scene of any attack - the citizens who are already there.

-- Glenn Reynolds
Trump blames McCain for not having done enough for veterans. Really? How are the problems in the VA the fault of McCain who has always been a strong advocate for veterans. And what has Trump done for veterans? And how does a man who had three student deferments and a medical deferment for a bone spur get off criticizing a man who spent five and a half years being tortured? I don't mind someone of that era taking every opportunity to avoid serving in Vietnam, but at least he could have the grace to shut his mouth in criticizing someone else's service.

-- Betsy Newmark of Betsy's Page
I would call Adam Weinstein a terrible human being, but that would not be accurate. He is an inhuman being, an amoral monster who delights in perverse cruelty against honest people. Firing him was one of the few good things Gawker has ever done, but I suspect that the editors who fired Adam Weinstein are actually worse than he is. He is like Trotsky, an evil man who was assassinated by an agent of the evil he helped create.

-- RS McCain on #GamerGate and the loathsome bottom-feeders at Gawker
I'm afraid the makeshift memorials of flags and other patriotic memorabilia that have sprung up on the edge of the police tape depress the hell out of me. A no doubt sincere veneration for the military apparently can only express itself with a feeble passivity that is a large part of the problem. This isn't a time for the bumper-sticker bromides of "We salute our heroes/Thank you for your service/We support our troops". Among the dead are men who waged a bloody and hard-fought battle to retake Fallujah ...only to come home and die unarmed in a crappy shopping mall at the hands of a halfwit fanatic whose family had been under the leisurely money-no-object scrutiny of the bloated security apparatus for years.

A Chinese-made teddy bear from Wal-Mart is not an appropriate reaction. Righteous anger is. And there's not a lot of evidence of that. ...Screw the cakes and balloons. We who did not know them cannot mourn them: That is for their friends and family. The nation's duty is to avenge them - so that they did not die in vain.

-- Mark Steyn in Senselessness and Sensibility
Or at least give them the means to defend themselves against domestic jihadi fuckwads.
We've Lost 34 Servicemen In Military "Gun Free Zones" On Obama's Watch
What matters is that we've now had five mass shootings on military facilities during Barack Obama's presidency. The policies, originally designed to mitigate the risk of negligent discharges, may have worked from the time of Nixon up until the time we started seeing credible threats of attacks on domestic military facilities.
But now military facilities - especially recruiting centers - have become perfect targets for domestic islamic terrorists since they're full of military personnel who are guaranteed to be unarmed. Mark Steyn points this out the deliberate nature of this result here:
I understand that it's a Clinton era policy, but in fact, some of the most vulnerable places in the United States are actually "military installations" - just recruiting centers, or full-scale military bases. But basically, they're the equivalent of some insane left-wing campus that's all fluffy-bunny peacenik. And it is absolutely ridiculous that these four Marines were dependent on that sticker in the glass door of the shopping mall declaring that this place was a gun-free zone, that they're dependent on that to protect them. And that is going to have to change because you know - this is from an ISIS point of view, from the jihad's point of view - four high-value targets, the best in America trained to the highest level, and some nothing, some punk guy, some kid born in Kuwait whose dad works for the Chattanooga Public Works Department or whatever, is able to take them down, because as a matter of United States government policy, these Marines in these recruiting centers are vulnerable, because the government says they have to be vulnerable.
Meanwhile the Media puzzles over what Muhammad's motive for shooting up a recruiting office could possibly be.

But streiff of Red State points out with the help of Michelle Malkin that the Obama presidency has been full of attacks both planned and executed against members of the military in the US. The pattern is right there for everyone except the foolish and malevolent to see.
2011: Jihadist Muhammad Yusuf caught by NYPD building pipe bomb to kill cops & U.S. soldiers. pic.twitter.com/1zh7dD0NkX

- Michelle Malkin (@michellemalkin) July 17, 2015
2011: Seattle jihadists Abu Khalid Abdul-Latif & Walli Mujahidh plot to attack Seattle military processing station. pic.twitter.com/gzCDOj0ZEl

- Michelle Malkin (@michellemalkin) July 17, 2015
2011: Jihadist Pvt. Naser Jason Abdo, inspired by Nidal Hasan, plots to attack soldiers near Ft. Campbell. pic.twitter.com/CtrtAdDboT

- Michelle Malkin (@michellemalkin) July 17, 2015
2010-11: Muslim Marine jihadist Jonathan Melaku shoots at Marine Corps Museum, Pentagon & 2 recruiting stations pic.twitter.com/sQSiijtNY7

- Michelle Malkin (@michellemalkin) July 17, 2015
2010: Jihadist Muhammad Hussain plots to blow up Army office: "Whoever joins the military, they will be killed." pic.twitter.com/hwbzZBEv9u

- Michelle Malkin (@michellemalkin) July 17, 2015
2009: Jihadist Nidal Hasan attacks Fort Hood, kills 13 U.S. service members & 1 unborn baby. pic.twitter.com/XjqZ6ae9a3

- Michelle Malkin (@michellemalkin) July 17, 2015
2009: Jihadist Abdulhakim Muhammad attacks Little Rock milit recruitment ctr, kills Pvt Long, wounds Pvt Ezeagwula. pic.twitter.com/4hchIXmkSx

- Michelle Malkin (@michellemalkin) July 17, 2015
And yet the Obama administration and the DoD continue to make sure that these known terrorist targets are deliberately kept unarmed.
On E.J. Dionne's Claim That Obama Is Channeling Reagan on the Iran Deal
Would that we could say that about Dionne and other liberals straining to bestow a Reaganite mantle on Obama.  Remember one salient fact: Reagan eventually got a deal on his terms-including vigorous on-site weapons inspections that the Soviets had previously refused-by walking away from the table in Reykjavik and hanging tough on his missile defense program. (The Soviets caved on all points within a few months.) Dionne and others conveniently forget that at the time liberals were outraged that Reagan walked away from the table, while conservatives said it was his finest hour. Exactly who was right about that matter at the time? Not Dionne and his pals.

...Once again, if liberals really wanted to follow the Reagan model, they'd recall that at every summit Reagan always passed a list of specific names of political prisoners we wanted released from Soviet jails. Even at Reykjavik, amidst the tense discussions about strategic nuclear warheads, Reagan still did this. Did John Kerry ever press the issue of human rights in general, or the four American in particular, in the Vienna talks? Someone should ask the State Department and the White House this question directly.
The Photo That Hillary Demanded Not Be Re-Tweeted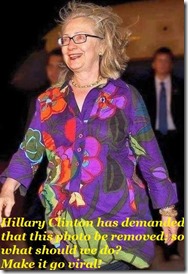 Gay Marriage Victor Screams at Guy in Wheelchair, Gets Tossed From Plane
Worst.winners.ever.
Salon: 'Help us, Al Gore! You're our only hope!'
Article Claims Caitlyn Jenner Tried Out For Ted Striker Role in Airplane!
So Caitlyn Jenner auditioned for the Ted Striker role? Let me get this straight: the director of Airplane! originally opened that role to both men and women? That wouldn't make any sense, since one of the major plot lines was Striker's relationship with his ex-girlfriend. Or are they saying that Striker's character would had been a lesbian?

...All of which makes me wonder the following: "Caitlyn" Jenner says that she is attracted to women and has never been with a man.
Does that mean that all of Caitlyn's ex-girlfriends were in a same-sex relationship with Caitlyn? Are they automatically bisexual?
Or does this mean that it's now possible for one member of a couple to be in a same-sex relationship while the other is in an "opposite-sex" relationship?
11 Fascinating Facts About 'Mad Max'
3. GEORGE MILLER PAID MAD MAX CREW MEMBERS IN BEER.

With barely enough money to finish the original film, Miller offered to pay ambulance drivers, a tractor driver, and some of the bikers on set with "slabs" (Australian for a case of 24 cans) of beer, according to The Guardian.
6. MEL GIBSON ONLY HAD 16 LINES OF DIALOGUE IN THE ROAD WARRIOR.

Upon Fury Road's release, social media lit up with complaints that Tom Hardy was underutilized, only there to grunt and utter a couple of one-liners. But just to remind you, in Mad Max 2, Mel Gibson only has 16 lines of dialogue in the entire film.



On his use of sparse dialogue, Miller told The New York Times, "Hitchcock had this wonderful saying: 'I try to make films where they don't have to read the subtitles in Japan.' And that was what I tried to do in Mad Max 1, and I'm still trying to do that three decades later with Fury Road."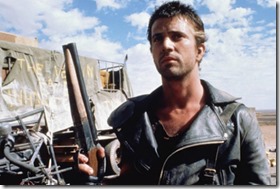 Meanwhile in Japan: Wedding Alpacas
Sure why not.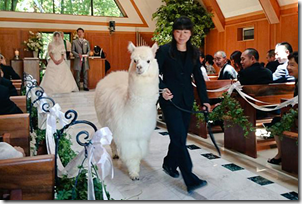 Weekly Commenter Standings
Top 10 commenters:
1 [467 comments] 'ThunderB' [65.56 posts/day]
2 [412 comments] 'mynewhandle'
3 [398 comments] 'Anna Puma'
4 [371 comments] 'Lizzy'
5 [366 comments] 'Bruce With a Wang!'
6 [361 comments] 'Mike Hammer, etc., etc.'
7 [352 comments] 'rickb223'
8 [345 comments] 'Christopher Taylor'
9 [342 comments] 'J.J. Sefton'
10 [289 comments] 'Vic  We Have No Party'
Honorable Mention:
15 [250 comments] 'ace'

Top 10 sockpuppeteers:
1 [85 names] 'Caitlyn Jenner' [11.93 unique names/day]
2 [68 names] 'The Political Hat'
3 [66 names] 'Uncle Busyhands'
4 [62 names] 'Turd Ferguson'
5 [62 names] 'SCOAMF's Presstorian Guard '
6 [61 names] 'Shallow HAL 9000'
7 [53 names] 'Blue Hen'
8 [48 names] 'Cicero (@cicero)'
9 [45 names] 'Mickey Shwarma, soon from an undisclosed non-US location'
10 [43 names] 'Mike Hammer, etc., etc.'
The group. Banned on 12 universities.
Where it's at - the Twitter
Tonight's post brought to you by Trinity, July 16, 1945 - 0.053 seconds into the Nuclear Age: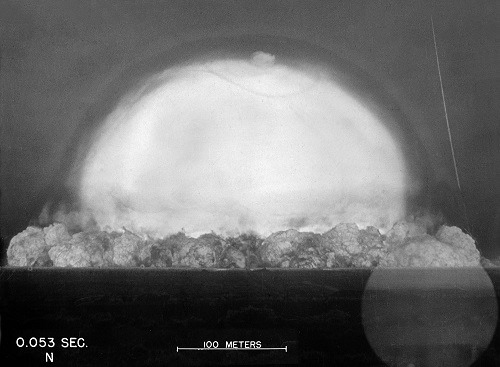 Notice: Posted by permission of AceCorp LLC. Offers not valid in CT.

posted by Maetenloch at
10:59 PM
|
Access Comments