« Grilling A Steak: A Primer [CBD]
|
Main
|
Morning Thread (7-13-2015) »
July 12, 2015
Overnight Open Thread (7-12-2015)
Saying "fuck" in public was mildly transgressive half-a-century ago and required indeed a certain personal courage (my Telegraph colleague Sir Peregrine Worsthorne was famously denied the paper's editorship because he was the second or third person to utter the word on British television). But I'm so bored by it now: it's part of the general descent into snarling inarticulacy. Don't you think it's time our age invented some new, genuinely transgressive words? Everything is Caitlyned up? It's all Dolazeled to hell?

-- Mark Steyn
"I would never trade the [Confederate] flag for a single job,"

-- Andrew Young to a local TV reporter
We do not merely destroy our enemies, we change them.

-- O'Brian in 1984
I suddenly realized what's happening. This is a stand-in for a wedding ceremony....The fundamental idea is that sex is a component of marriage, not an activity to be undertaken lightly. What is revealed is a belief that consent is actually not enough, and this additional ritual, with a contract and photography, is a simulacrum of a wedding.

-- Ann Althouse commenting on Students Told to Take Photos With a 'Consent Contract' Before They Have Sex
Washington Post Writer Who Accused Amy Schumer Of Racism Never Saw Her Standup or TV Shows
And likely didn't even bother watching a YouTube clip. The entire article seems to have been based on a few selected quotes from a Guardian article and writer Stacey Patton's imagination.
The Interrobang; Have you ever watched Amy's television show. in preparation for the article?

Stacey Patton: Nope. Not at all.

The Interrobang: Her stand up set[s]? have you ever watched any of them?

Stacey Patton: Nope. None of them.
And apparently Patton showed up in the comments for this article that broke the story and demonstrated that she's a nasty piece of work.
Possible Personal Collusion Link Discovered Between IRS and Wisconsin GAB Witch Hunts Against Conservatives
Former IRS tax-exempt director Lois Lerner ran the agency's policy on conservative groups. Kevin Kennedy runs the Wisconsin Government Accountability Board (GAB) that helped prosecutors with their secret John Doe investigation of conservative groups after the 2011 and 2012 recall elections of Governor Scott Walker and state senators.

Emails we've seen show that between 2011 and 2013 the two were in contact on multiple occasions, sharing articles on topics including greater donor disclosure and Wisconsin's recall elections. The emails indicate the two were also personal friends who met for dinner and kept in professional touch. "Are you available for the 25th?" Ms. Lerner wrote in January 2012. "If so, perhaps we could work two nights in a row."
Wait - Dylann Roof Hadn't Been Arrested for a Felony a Month Before He Went Through a Gun Purchase Background Check?!
Don't Blame the Germans for Greek Austerity - The Greeks Were Already Busted as Far Back as 2010
Even before the 2010 program, debt in Greece was 300 billion euros, or 130% of GDP. The deficit was 36 billion euros, or 15.5 % of GDP. Debt was increasing at 12% a year, and this was clearly unsustainable.

Had Greece been left on its own, it would have been simply unable to borrow. Given gross financing needs of 20-25 % of GDP, it would have had to cut its budget deficit by that amount. Even if it had fully defaulted on its debt, given a primary deficit of over 10% of GDP, it would have had to cut its budget deficit by 10% of GDP from one day to the next. These would have led to much larger adjustments and a much higher social cost than under the programs, which allowed Greece to take over 5 years to achieve a primary balance.

Even if existing debt had been entirely eliminated, the primary deficit, which was very large at the start of the program, would have had to be reduced. Fiscal austerity was not a choice, but a necessity. There simply wasn't an alternative to cutting spending and raising taxes. The deficit reduction was large because the initial deficit was large. "Less fiscal austerity," i.e., slower fiscal adjustment, would have required even more financing cum debt restructuring, and there was a political limit to what official creditors could ask their own citizens to contribute.
Also: Wealthy Greeks Go On a Spending Spree Out of Fear the Government Will Confiscate Their Bank Accounts
Also: Greece and Its Jewish Problem
Sec Treasury Lew: Hamilton Will Not Come Off of American Currency
Is This the Next 'Hate Symbol' to be Banned?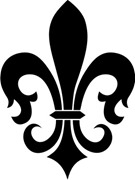 Today's Clickbait: Which Ariana Grande Apology Are You?
The Sexual Train Wreck Behind 'Yes Means Yes'
This liberal/progressive vision of sex is simply bizarre. It reveals a male-female (or male-male, or female-female, or transgender-male, or whatever- you get the drift) relationship that is barren of feelings, of intimacy, or even basic friendship. It is a mirror into the liberal/progressive mindset that trusts no one and sees trauma, offense, and microaggressions lurking around every corner.

Indeed, it makes one wonder if those who are ardently pushing these "yes means yes" bills weren't, themselves, the victim of childhood sexual abuse, since they seem so traumatized by sex, and present a means of "fixing" a problem that, frankly, most people don't find problematic at all.
Official: Water Tom Selleck Accused of Stealing Was Paid For
The Story of the Homeless Philippino Boy Who Studies By the Light of a McDonalds at Night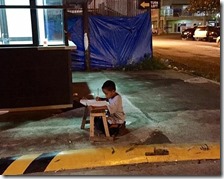 Your Favorite Pigeon-Dating Simulator Hits PS4, Vita in July
I had no idea this was a thing now.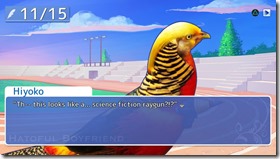 The Best Friends Who Built Their Own Town To Grow Old In Together

Weekly Commenter Standings
Top 10 commenters:
1 [415 comments] 'mynewhandle' [58.25 posts/day]
2 [401 comments] 'Mike Hammer, etc., etc.'
3 [381 comments] 'Ricardo Kill'
4 [380 comments] 'Jay Guevara'
5 [367 comments] 'Lizzy'
6 [336 comments] 'Slapweasel (Cold1) (T)'
7 [315 comments] 'Anna Puma'
8 [306 comments] 'Vic  We Have No Party'
9 [306 comments] 'Pappy O'Daniel'
10 [302 comments] 'J.J. Sefton'
Honorable Mention:
20 [218 comments] 'ace'
Top 10 sockpuppeteers:
1 [81 names] 'HAL 9000' [11.37 unique names/day]
2 [80 names] 'Turd Ferguson'
3 [63 names] 'Uncle Busyhands'
4 [54 names] 'Caitlyn Jenner'
5 [40 names] 'Quinn the Eskimo'
6 [38 names] 'Blue Hen'
7 [36 names] 'Mike Hammer, etc., etc.'
8 [36 names] 'Ariana Vente'
9 [35 names] 'Mr. Peabody'
10 [34 names] 'Ariana Grande'
The group. Banned on 12 universities.
Where it's at - the Twitter
Tonight's post brought to you by just one more question: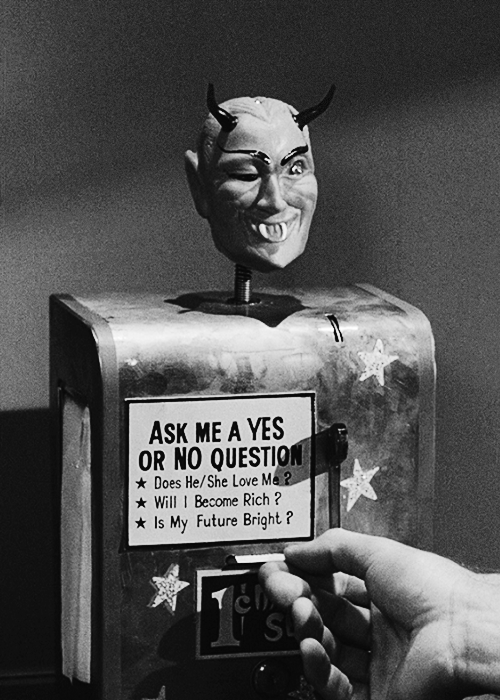 Notice: Posted by permission of AceCorp LLC. Please e-mail overnight open thread tips to maetenloch at gmail. Otherwise send tips to Ace. Your ad could be here.

posted by Maetenloch at
11:16 PM
|
Access Comments