« Democrats a Little Embarrassed That Declared Socialist Bernie Sanders Has So Much Support -- Given Their Denials of Being Socialist
|
Main
|
Hillary's Interview With the Woman Who Attended Her Grassroots Engagement Director's Wedding »
July 07, 2015
Must Watch: Watch Obama and Kerry Sell Out the US National Security Interest to Iran in Real Time, Twelve Times In a Row
Via David Rutz of the Free Beacon, I've never seen it laid out all like this -- almost all in their own words, as Obama and Kerry make one tough promise on Iran after another (on disclosure of past militarization efforts of nuclear material: "It will be done") only to completely reverse themselves months, or even weeks, later.
AllahPundit pointed to this, and has more, including Steny Hoyer apparently ready to pull the plug on this fascade, which he (correctly) says is just an Iranian rope-a-dope to buy time while they build their Tel Aviv Nuclear Bombs.
Also, be sure to write, telephone, and Tweet at @SenBobCorker to thank him for selling out this nation's future.
Remember, this treaty has already been pre-approved by the GOP, because, in McConnell terms, we'll lose on the actual substance so that we can run on the issue later. Obama only needs 34 Senate votes -- rather than the 67 the Constitution requires, absent a Corker Sell-Out -- and he'll have those, obviously.
Steny Hoyer is a Representative, of course, so that gets us nothing.
Great work from David Rutz.
Share this with your friends and family. Obama is giving Iran the nuke -- and almost the entirety of the GOP abetted him in this -- and there's nothing that can stop that now.
But let everyone know what's coming, and who did it.
Just to mention this personal note again: This was my break with the GOP, this is when I wrote them off not only as unreliable allies but actual enemies.
They sold us out on Iran -- for what? For what?
Oh right-- we'll lose the vote but then we get to gin up the base and run on the issue later.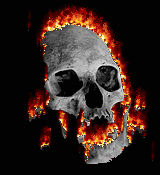 posted by Ace at
03:54 PM
|
Access Comments