« Beware Of Greeks Bearing Gifts of IOUs [CBD]
|
Main
|
Gun Thread - Post Independence Day Edition [Weirddave] »
July 05, 2015
Food Thread:The End Times Are Nigh: Automated Bartender [CBD]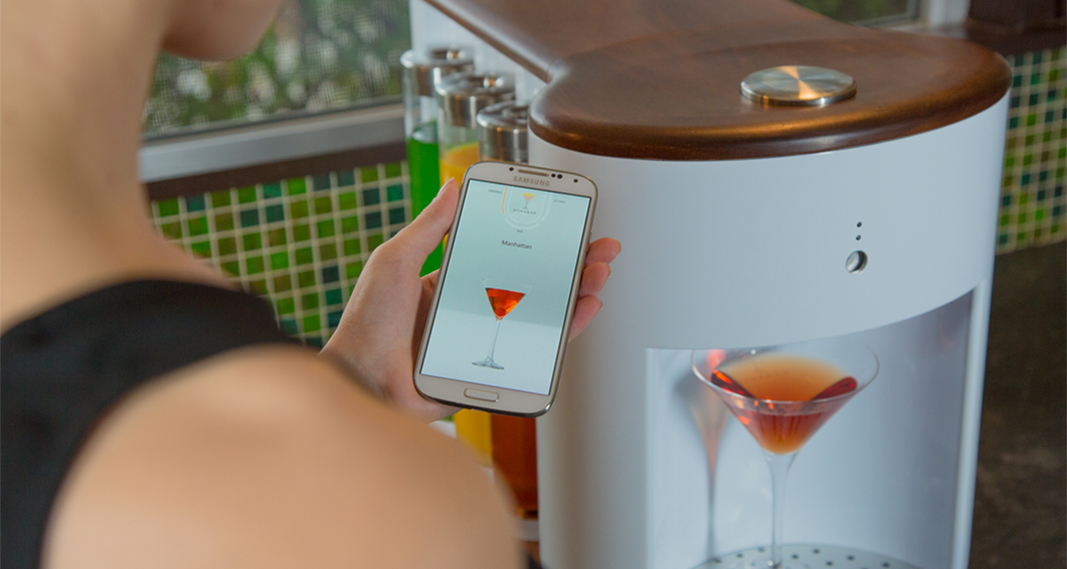 It's a clever idea, stolen from about 800 different Sci-Fi books and movies, but isn't part of the allure of drinking the pleasure of constructing the cocktail, or having an actual human being across the bar make one for you?

******
Here is an interesting blog entry from a chef and food writer about his visit to the
Le Creuset Factory.
They make beautiful enameled cast-iron cookware that is, unfortunately, rather expensive. I have a couple of pieces, and they work very well.
Take a look at some of the recipes on the blog...they look quite good! [H/T NDH]
******
Blah, Blah, Blah, Blah, Blah.
AGW is making us sicker.
******
What? You want more content? Buy the Platinum membership!
******
I found this recipe in one of Bobby Flay's books or web sites...I don't remember which. I have modified the hell out of it, but he still deserves some credit.
Southwestern Potato Salad
Ingredients


1 cup prepared mayonnaise

1/4 cup Dijon mustard

2 tablespoons fresh lime juice

2 tablespoons chipotle pepper puree

1/4 cup chopped cilantro leaves

1 scallions, chopped, white and green parts

1 medium red onion, thinly sliced

2 cloves garlic, finely chopped

Salt and freshly ground black pepper

4 lbs. Yukon Gold potatoes, cut into 3/4" chunks.

Directions
Preheat oven to 425 degrees F.
Toss potatoes with corn oil and Kosher salt and roast for at least 25 minutes, turning once, until golden brown but firm.
Combine all the ingredients, except the potatoes, in a medium bowl and season with salt and pepper, to taste. Place warm potatoes in a large bowl and pour the mixture over potatoes and mix well. Season again with salt and pepper, to taste.
I made this yesterday, and next time I will add more chipotle pepper.

posted by Open Blogger at
04:30 PM
|
Access Comments