« FBI Director: So, Look, Like Maybe Four Times As Many People's Sensitive Information Was Hacked Than the White House First Told You
|
Main
|
Morning Thread (6-23-2015) »
June 22, 2015
Overnight Open Thread (6-22-2015)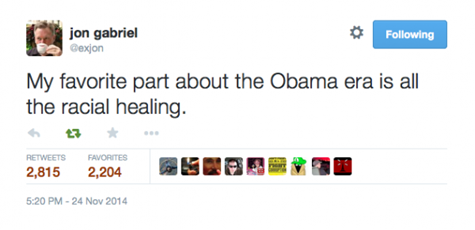 Versus the one we're not. (thanks to John E.)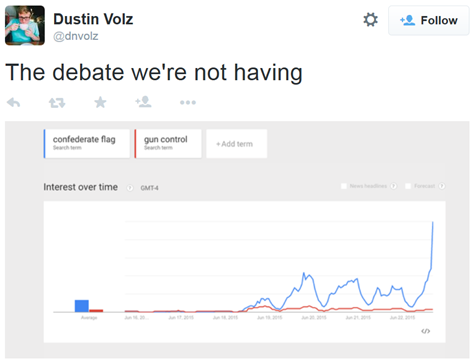 Twitter != public opinion. (via Moe Lane and Daniel Hannan)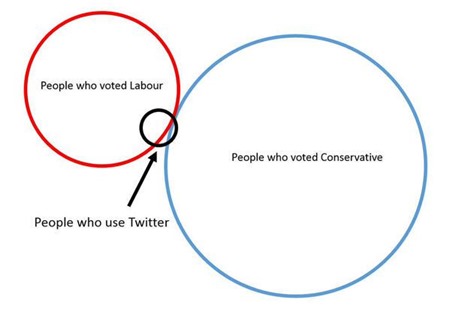 "You failed utterly and totally," said committee Chairman Jason Chaffetz, a Utah Republican. "They recommended it was so bad that you shut it down and you didn't."

Archuleta, stumbling occasionally under withering questions from lawmakers, sought to defend her tenure and portray the agency's problems as decades in the making as its equipment aged. She appeared to cast blame on her recent predecessors, one of whom, John Berry, is the U.S. ambassador to Australia.

Offered chances to apologize and resign, she declined to do either.
Kevin D. Williams: The Art of the Con, by Donald Trump
I'm rather mixed on having Trump as a candidate - he's an unserious clown alright but then he could potentially be a useful clown in the debates. But as entertaining as he might be everyone should understand that he's really a crony capitalist/populist dilettante rather than a conservative. So be prepared for the Disappointment. That is if Trump ever actually files any FEC paperwork. Which he hasn't to date.
Whatever Trump's appeal is to the Right's populist elements, it isn't policy. He is a tax-happy crony capitalist who is hostile to free trade but very enthusiastic about using state violence to homejack private citizens - he backed the Kelo decision "100 percent" and has tried to use eminent domain in the service of his own empire of vulgarity - and generally has about as much command of the issues as the average sophomore at a not especially good college, which is what he was (sorry, Fordham) until his family connections got him into Penn.

The value of speaking one's mind depends heavily on the mind in question, and Trump's is second-rate. If it's not the issues, it's certainly not the record of the man himself. Never mind that he's a crony capitalist, he's not even an especially good crony capitalist: The casino racket is protected from competition by a strict cartel-oriented licensing regime, but Trump, being the type of businessman who could bankrupt a mint, managed to be the biggest loser in Atlantic City, which is no small feat. He is a lifelong supporter of Democratic politicians, including Chuck Schumer and, awkwardly, the woman against whom he is pretending to run: Hillary Rodham Clinton.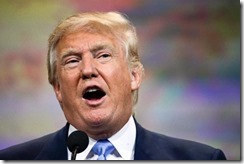 Popehat: DoJ's Gag Order On Reason Has Been Lifted - But The Real Story Is More Outrageous Than We Thought
Not only did the DoJ subpoena the identity of commenters on Reason's website but a judge imposed a gag order that prevented them from writing or talking about it. And note that the comments while hotheaded should still be protected under the First Amendment.
As Velamoor repeated his allegations of a violation of the gag order, the impact was more and more chilling. They knew they hadn't done anything wrong, but also knew that didn't matter. "Being innocent doesn't mean you're safe," point out Alissi. Alissi and Gillespie both viewed the subpoena, and the gag order, and the purported investigation of a leak as ridiculous and bizarre - a preposterous waste of resources. Gillespie called the accusations "comical" and admitted his first response was incredulity, building to rage. But what was both deeply concerning and infuriating was that it really didn't matter whether Velamoor was proceeding from malice, from bias, from indifference, from kissing up to a judge, or from sheer incompetence. He had the power to destroy lives no matter how or why he exercised it. The notion that he might launch investigations and prosecutions out of stupidity was, Gillespie said, more frightening than the prospect that he was some sort of Machiavellian genius.

(Which he isn't.)
Perhaps AoSHQ should put a warrant canary in a terms of service page in case this site ever catches the DoJ's eye.
Kasich Reportedly Getting Testy as He Fails to Attract Donors
All of this just reinforces the impression I got from his show on Fox that if you scratched his surface, you'd find a rich vein of jerk.
During one meeting, which took place about two weeks ago, the governor grew angry when a major Republican Party contributor pointed out that others had already formally launched their campaigns and built expansive teams of political advisers. "You don't know what you're talking about," Kasich snapped at the donor, who wished to remain anonymous because the meeting was private. It was still early, Kasich insisted, and Bush, who had endured a rocky rollout, was "losing steam."

Kasich's temper has made it harder to endear himself to the GOP's wealthy benefactors. Last year, he traveled to Southern California to appear on a panel at a conference sponsored by the Republican mega-donors Charles and David Koch. At one point, according to accounts provided by two sources present, Randy Kendrick, a major contributor and the wife of Ken Kendrick, the owner of the Arizona Diamondbacks, rose to say she disagreed with Kasich's decision to expand Medicaid coverage, and questioned why he'd expressed the view it was what God wanted.

The governor's response was fiery. "I don't know about you, lady," he said as he pointed at Kendrick, his voice rising. "But when I get to the pearly gates, I'm going to have an answer for what I've done for the poor."
Note to future dead John Kasich: Giving other people's money to the poor does not count as charity on your part.
Red State Families vs. Blue State Families
While the numbers indicate that both very red states and very blue states come out ahead, when education and race/ethnicity is adjusted for the red states have a slight edge. But even then the differences between the two aren't all that great.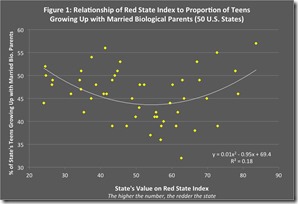 Maybe Cheerleader/Statutory Rapist Molly Shattuck Identifies As A 17-Year-Old, Ever Think About THAT?
Since self-identification seems to trump objective reality these days.
Sun God Angry: Possible Aurora Over CONUS
Three coronal mass ejections over the past few days have erupted and have made their way to Earth to cause a G4 (severe) geomagnetic storm on Monday afternoon. G4 storms are the second-highest on the five-point severity scale. Effects here on Earth include potential voltage control issues in power systems, high- and low-frequency radio issues, and orientation adjustments may be required for satellites.

The last time a G4-severe storm occurred was on St. Patrick's Day, when a beautiful, green aurora was seen far south as Tennessee, Oklahoma and even New Mexico.
And earlier today the K-index hit 8 which means that Boston and the mid-west might see an aurora late tonight. Update: Since then it's fallen to 5 so probably no auroras tonight but several more storms are on the way.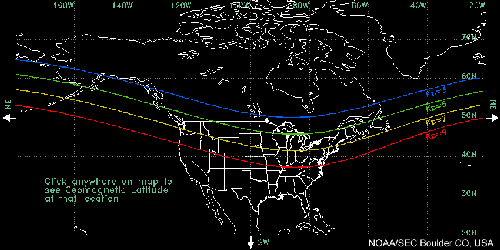 Should CPS Have Arrested Your Parents When You Were a Kid?
I think most of us over a certain age did all 25 of these activities which means our parents by today's standards were all guilty of neglect and abuse.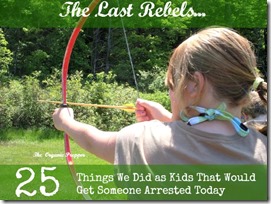 And yet parent-less time is key to kids' personal development:
In Homesick and Happy, Michael Thompson writes about a study where people were asked about their happiest childhood memory; more than 80 percent name a parent-free moment. Thompson explains that kids are better off when they accomplish something without having to think about how their parents would view it.
General Mills To Drop Artificial Colors, Flavors From Their Cereals
So get ready for the grayification of your bowl.
General Mills cereals such as Trix and Reese's Puffs will now be made with fruit and vegetable juices and natural vanilla. Trix will lose some colors in the process. The company began reformulating it about three years ago, and when the new version rolls out this winter, it will have just four colors instead of six. Blue and green didn't make the cut because the company hasn't identified a suitable natural alternative.

"We're continuing to work on them, but they didn't deliver on that vibrant color that we expect from Trix," says Kate Gallager, a General Mills cereal developer. Reese's Puffs, also rolling out this winter, will no longer be artificially colored, but Gallager says the difference is barely noticeable. The recipe changes will only affect cereals sold in the U.S. and Canada.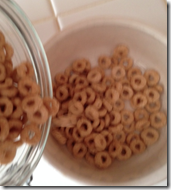 The expensive mechanical shark rarely worked, and the director had to get creative by "implying" the shark's presence, on the timeless suspense principle that we're more afraid of what we can't see than what we can. It worked: people were frightened by Jaws because they never knew when the shark was coming, and the underwater shots of bathers emphasize how vulnerable we are when we leave dry land.

From its chaotic birth, Jaws became a landmark in Hollywood, widely credited with (or blamed for) creating the summer blockbuster. It did all this without a website, a Twitter feed, or downloadable clips from YouTube. When you walked out of the theater, the only way to see Jaws again was to pony up for another ticket. In the age before on-demand everything, movies had to be sought out, at least in comparison with today. And somehow, this relative scarcity-like the scarcity of the shark in the movie-fixed them in the mind. I've carried scenes from Jaws in my head since 1975, and I've never put a foot into salt water without thinking of sharks.

Perhaps this has to do with the tender age (nine) at which I first saw Jaws, at a theater in the Golf Mill shopping center in Niles, Illinois. It proved to be the movie-going thrill of my life. Of course, young minds are famously impressionable; as adults, we struggle to remember what happened yesterday, or to reconstruct even vivid conversations, while events from decades past are imprinted on our memories. Last weekend, I watched Jaws for the first time in many years, on DVD. My wife, a few years younger than I, didn't grow up with Jaws and had never watched it all the way through. Yet I noted how she flinched at all the same scenes-and her unease reminded me of how my mother and father twitched, too, in that movie theater long ago. Near the end, she turned to me and said, "This is really pretty good."

"You should have seen it on the big screen," I said. Forty years? Jaws is ageless.
You can watch the famous USS Indianapolis scene here and the complete movie here (slanted to avoid copyright claims apparently).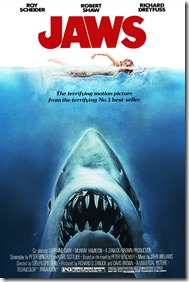 The Yahoo AoSHQ group - it's got electrolytes and shit.
And my twitter thang.
Tonight's post brought to you by grim realities: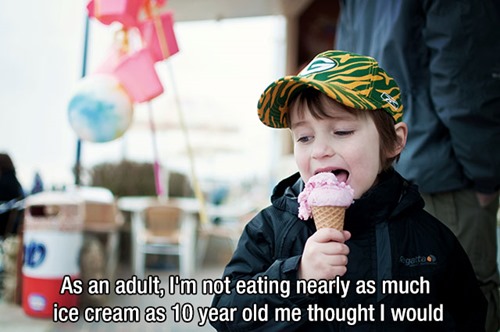 Notice: Posted with the blessing of AceCorp LLC. Please do that thing. Or not. I get not paid the same either way.

posted by Maetenloch at
10:30 PM
|
Access Comments